Moesha Boduong has rendered an apology to Ghanaians for describing the entire citizens as dumb when she and her other colleagues were heavily trolled over the infamous Meet & Greet fiasco.
Moesha lost her cool by raining insults on the trolls and collectively called Ghanaians dumb for dwelling on negativity.
She wrote: "You are laughing today right? Tomorrow, it will be your turn and you will see what our own Ghanaians will do to you. Ghanaians destroy their own. What's the big deal about this?
Is anyone saying that if they were invited to meet Cardi B, they won't show up? Ghanaians are so dumb. Why do we pride in destroying ourselves? Fucked up country and fucked up citizens."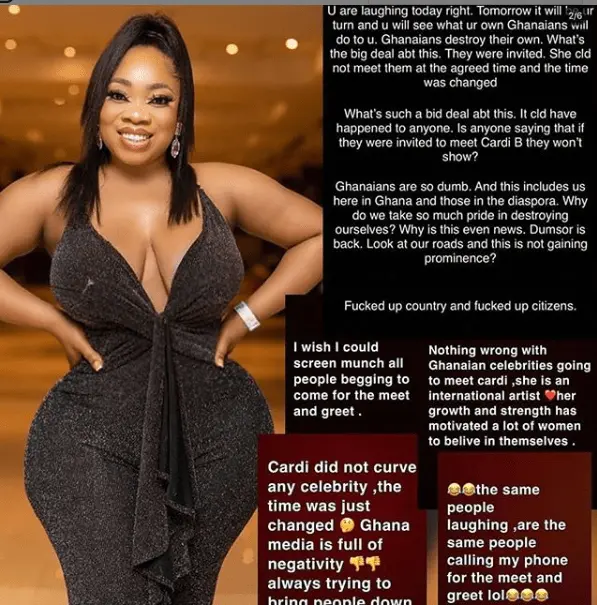 Speaking to MzGee on 3FM's ShowBuzz, Moesha apologized for her reckless comment, saying her spontaneous reaction was because she was hurt.
"Some of my colleagues were laughing and writing things on social media. That's what got me angry. I didn't mean everyone but most people are very hateful in Ghana, we like to bring each other down… I'm gonna come out and apologise to everyone," she said, while stressing that the trolls were needless.