It's quite obvious our generation is just something else as day in day out a lot of mind blowing this happens.
Well a young girl who's identity is not known yet has set social media on fire after video of her tattooing his boyfriend's name on her face to prove her love hit online.
This video has raised a great debate online since people thinks the girl is mentally not stable but others to think she did that out of love.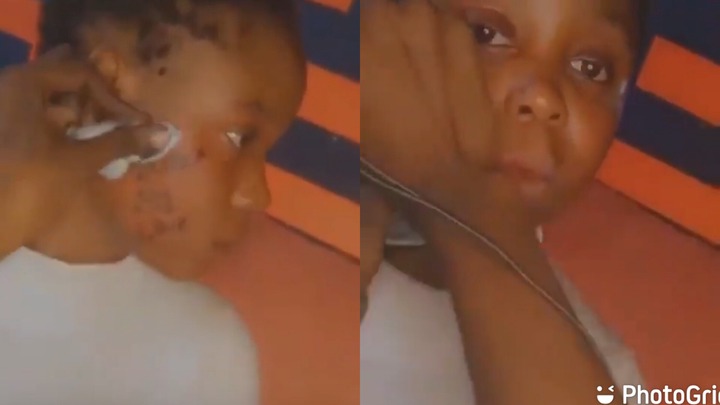 The young girl who reportedly did this to prove her love to her boyfriend had "Anjola my love" written on her face by the tattoo artist.
Watch the video below: