Self acclaimed queen of Ghana music, Wendy Addo popularly known has Wendy Shay has put social media users in the state of shock as she struggle to walk in a new high heels at a video shoot.
Well, it obvious it takes a lot of skill to be able to walk in a high heels effortlessly.
Apparently you might be seeing a lot of woman walking in high heels with no sign of struggling but trust me it took them a lot to get to that stage at which they walk in it effortlessly.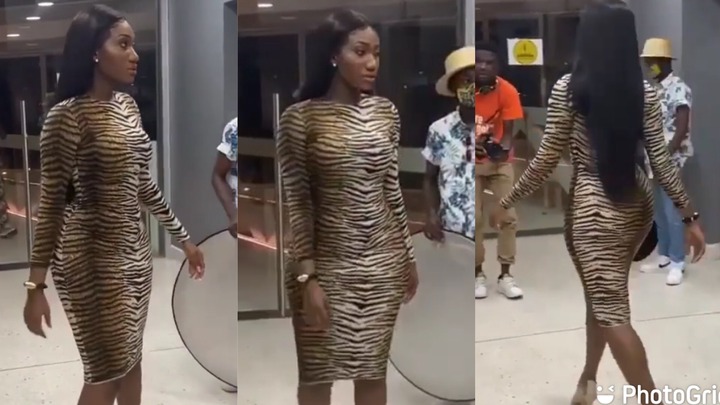 However rufftown records signee, Wendy Shay probably forgot her skill at home or perhaps was not just ready to walk in the new high heels provided by Betplanet for their video shoot.
In the viral video, Wendy Shay was seen struggling to walk majestically in the heels which was from all indications was provided solely for the commercial video.
Whatever the problem was, I don't know but i just hope this would be the last time it may occur.
Watch the Video below :