So the former pastor turned apostate, Avraham Ben Moshe has once again hit Christian and this time around it about their believe in the name of JESUS.
As we all know from the Bible, The power and authority of the Name of Jesus rightfully belongs to born-again Christian and not any one else and He expects the rightful born again Christian to use it! Before Jesus ascended to be seated at the right hand of the Father, He said, "All authority in heaven and on earth has been given to me" Matthew 28:18, NIV). He has the authority! therefore we believers of God believes the Name JUSES can do anything including healing the sick.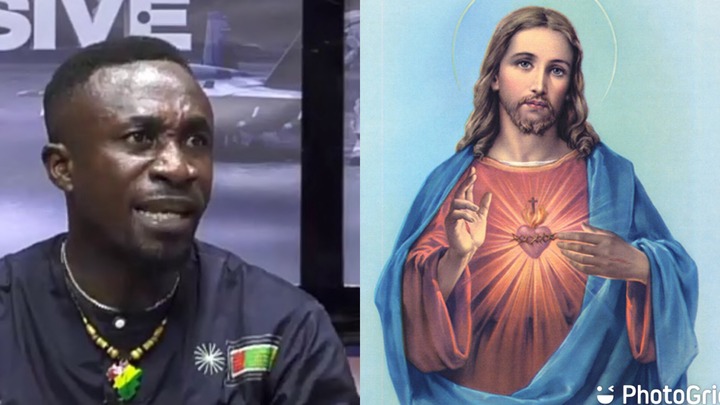 But is not the case of this Apostate, to him he believes the name JUSES has no power and the pastors keeps deceiving their followers for no reason thus they should wise up.
In the viral video he was seen questioning Christians on the power in the name JESUS, he asked that, if the name of JESUS has the power to heal any sickness as they say then why didn't they stop Former President Kufuor for introducing the Heath insurance card.
As if that was not enough, He also asked that if the name of JESUS could heal every sick, why do they wear Nose Mask to church to prevent the spread of COVID-19? and that they should wake up from their sleep because the so called men of God are deceiving them with the power they said is in the name JESUS.
Watch the video below.