Ghanaian Socialite, Mona Faiz Montrage popularly known as Hajia4real could be recalled some years back gave birth to a beautiful baby girl in the States.
The beautiful daughter who was named Naila have been blessing the gram with heart melting photos like her mum does even though she's only 4 years of age.
Following the arrival of the beautiful daughter, Hajia4real has been a different person all together as she admit that her daughter Naila has changed her life totally.
According to the mother of one, having a baby made her see things in a different tone. She became responsible and dedicated her life to the good her daughter.
Recently beautiful Naila4real turned 4 and she really broke the net with stunning photos.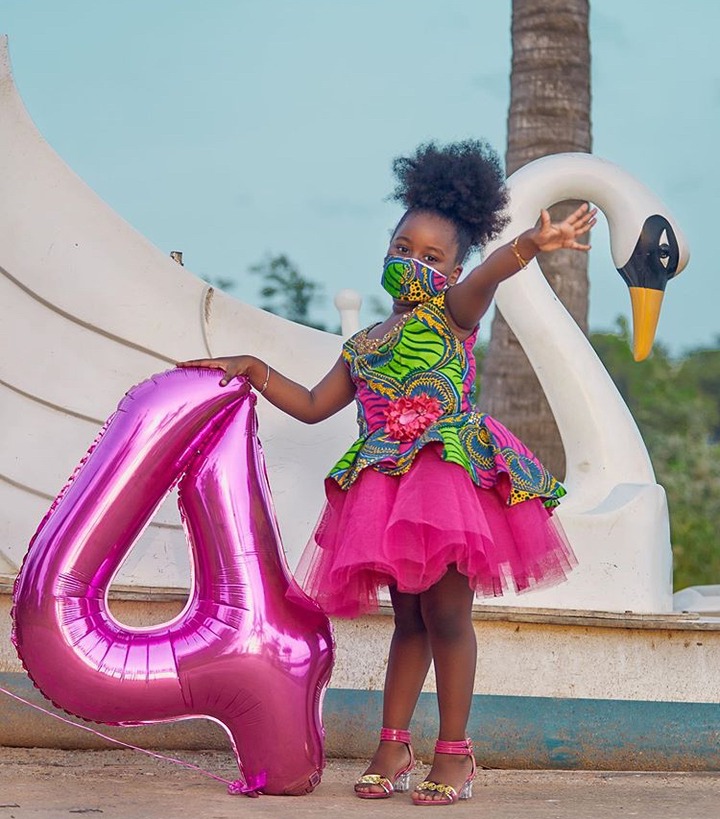 Naila4real is just a perfect replacement for her mother if her mother turns old.
A power mother like her mum, Naila4real also melts hearts everytime we spot her online.
She is such a cute baby girl and taking a look at her just makes one wish for their own baby.
Below we present you five times Naila4real showed us she's the cutest celeb kid out there.