Popular dating reality show meant to connect single ladies to single gentlemen in Ghana Date Rush has been the talk of town lately and Its concept looks like something that has been copied from UK's Take Me Out.
As it stand they've been first, second and have completed the third season last two weeks. The third season was the talk of town after a lot of controversies.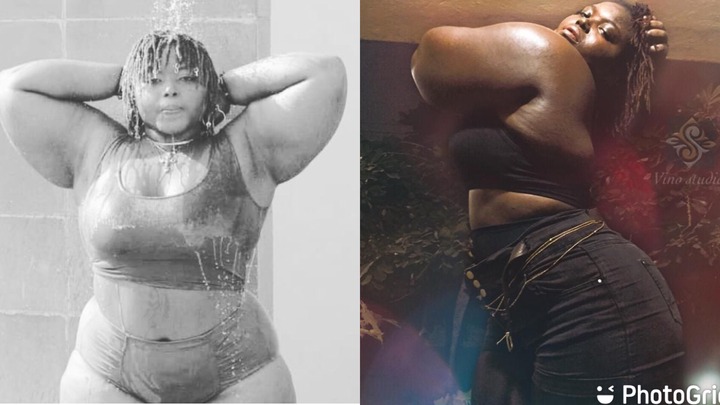 On contestant known as Joan was the most talk after she was confirmed of mental condition like had been speculated.
When Joan made her appearance on Date Rush, reports flew all over social media that she was mentally unstable and a drug addict.
There were even claims that her parents brought her back to Ghana from the United States over her behavior and that she was laid off from the National Identification Authority (NIA) where she worked because of her mental health challenges.
Well this time around that's not what we are about to talk today! It's about how she storm online with heart melting photos as her followers can't keep calm about it.
check out the photos below