Award winning Ghanaian Actress and tv host Nana Ama Mcbrown in an interview with her colleague Kweku Manu reveal there was a time that she ate her one-year-old daughter's body waste.
According to Nana Ama Mcbrown this happen when her baby, Baby Maxin was still a baby.
Narrating How It Happened To Kwaku Manu, the versatile Actress said she was eating when her adorable baby maxin pooped so she had to attend to it. While at it, she thought she was done cleaning up the mess until from nowhere a tad less oozed from her and fell onto her plate.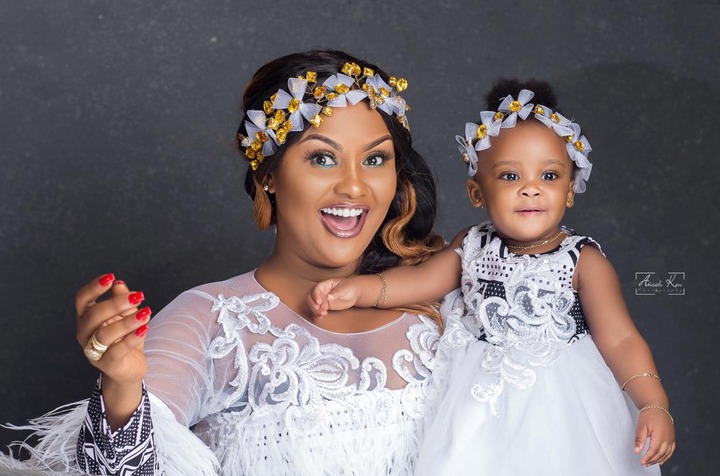 According to her, she was told that her baby would die if she does not eat it and because her baby means a lot to her she had no choice then to go ahead to eat it.
Would you have done same if you were to be in her shoes ??