So yesterday happens to everyone another father's day and to that end, individuals including stars and public figures are commending their dads and the dad figure's in their lives.
Yvonne Nelson has gotten people talking via web-based networking media after she parades her mom on the event of Father's Day.
It is obvious she's conveying the message that her mom is the person who has taken protective duties throughout her life up until this point, subsequently, she ought to be praised as her dad.
Yvonne Nelson took to her IG page and posted,
" Happy FATHER's Day to the woman who did it all for me! My beautiful MAMA
See her post below;
But the one fan of hers who was not happy with Yvonne Nelson always creating the narrative that her fathers has not been responsible in her life but only her mom, did not take kindly to the actress.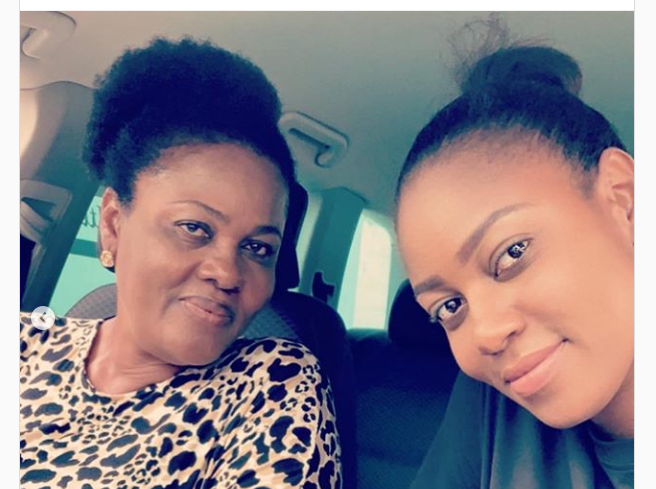 In a rage, the fan, identified as Nii Odi told Yvonne to stop blaming her father for being irresponsible but rather blame her mother for marrying an irresponsible man.
"Someone kindly tell her today is father's day and mother's day. You should be blaming your mother for getting married to an irresponsible man rather. Stop ruining mother's day with your mother's pictures. There is time for everything", he said.
See his post below;