Yes! the president of the Republic Of Ghana, His Excellency Nana Addo Dankwa Akufo Addo aka 'King Promise' as promised have fulfilled his promise by making the 'affordable' VW vehicles available in Ghana.
According the president Nana Addo, His government is creating the enabling environment for VW Group to be able to assemble its vehicles in Ghana.
Taken to his Facebook page yesterday, 15th, July 2020, he has announced that, the affordable VW vehicles are assembled right here in Ghana as "a promise made, a promised fulfilled"
Nana Addo posted photos of the vehicles with its 'affordable' price attached to it and captioned it "#4MoreForNana #4MoreToDoMoreForYou"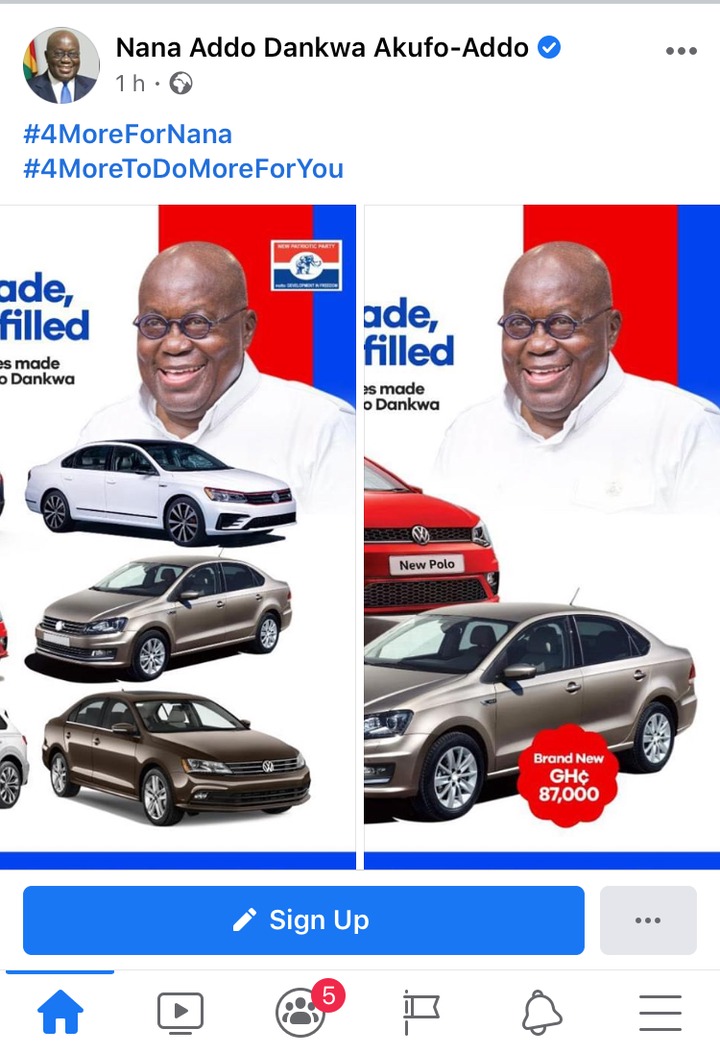 This post seems not to go down well to some Ghanaians as they took to the comment section of his post to blast him from all angles.
According to some Ghanaians, How many average Ghanaians can afford the VW vehicles he claims to be affordable? And also hit on the fact that he have never promoted made in Ghana vehicles but promoting foreign vehicles.
They also hit on the issue of bad roads in the country and asked he to focus on fixing them than making vehicles affordable to Ghanaians.
Some also think, reducing the price of the foreign cars in the country will help reduce the rate of importing cars to Ghana.
Checkout come comment below..