A repented 'sakawa' boy who is by name, Kofi Sammel have narrated his sad ordeal of how money rituals made him to suffer in over 3 years of tormenting moment on an interview on Kofi TV. According to him, when he was 19-years, he used to visit his friend's brother together with his friend, and with how luxury and wealthy his friend's brother was, it made him to love his visit to the house anytime because everything that can make a young boy delightful and never get bored was in that very house.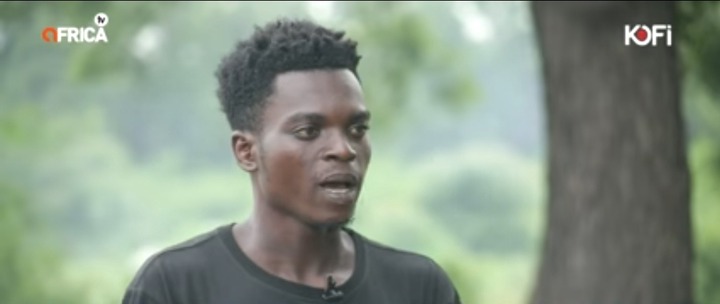 According to him, he asked his friend the exact Job his brother is doing in which he has been able to achieved all this, meanwhile he is always at home as he was willing to know which was fraudulent activity. So he intended to convince his friend so that his Brother can also take him through tutorials for him to also be a fraudster but unfortunately, his brother didn't allowed him because of his age (19-years) claiming they are too young to start a life like that.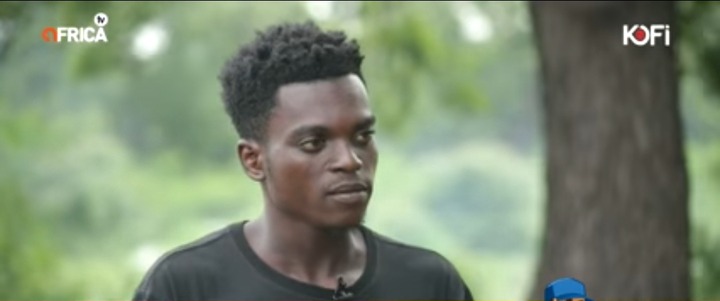 But he and his friend decided to visit a "Mallam" at Suhum all the way from Offinso to also get rich early because that's where his friend's brother also visited. After visiting and doing all the rites, fast forward one month later they became very rich and decided to go and purchase a house at Kumasi. They became very wealthy with a lot of cars, houses and properties living a happy life after.
Meanwhile, one day, his friend decided to go for a Party at Accra from Kumasi but unfortunately, his friend died in a gory motor accident on his way to Accra. After his friend's untimely death, he started experience a sleepless nights because some horrible dwarfs and spirits started to haunt him in his dreams which continued for over a long time no matter where he sleeps even in his own car. So he decided to sell all his properties due to how spirits used to torment his life, although he had everything but couldn't enjoyed it to the fullest.
Eventually, he moved to Accra even though he had no relative in Accra but he decided to come and start life here so he was sleeping at the cemetery, bath, eat and do everything at that very same cemetery located at Awudome as it became his home.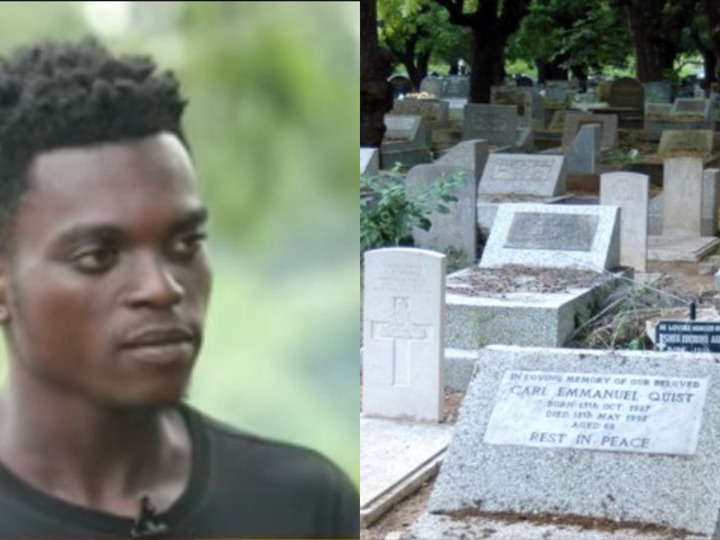 According to him, the cemetery was the best place for him because no spirits tormented him in his sleep but as soon as he move from the cemetery to sleep at a different location, the so called spirits and dwarfs starts to haunt and torment him.With the myth of Ghosts at the cemetery, he said that there is no Ghosts in this world due to his experience but God being so good, he has been delivered and has repented so no evil spirit attacks him regardless of where he sleeps.
In conclusion, he advised the Youth who don't like to work had but are really interested in getting rich early to learn from what he has gone through. One must work hard through genuine means in order to be successful in life with your Peace of mind.
Watch full interview below;