The Ashanti Regional Chairman for the New Patriotic Party (NPP) popularly known as Chairman Wontumi has been very much controversial, lively and consistent in his Political journey after he opened his Wontumi Multimedia (Wontumi TV and Wontumi Radio).
He has been showing up on Wontumi Radio every present morning to address Political issues that trends. He recently caught up with the members of the National Democratic Congress (NDC) after addressing their new running mate, Prof.Jane Naana Opoku Agyemang as not the perfect person for the job.
Recently too, He made a controversial claims stating that Popular Ibrahim Mahama was the one who purchased a brand new Range Rover and a Mansion as birthday gifts for the popular model, Hajia4Real. This has provoked Ibrahim Mahama as he sued Chairman Wontumi for defaming him with wrong accusations. It's barely 7-days for Chairman Wontumi to retract his statement or he will face the law according to the High Court writ.
Meanwhile, The Founder and leader of the Word Miracle Church International known as Agyin recently, lamented on how Politics is embedding progress in the country leading the collapsing of some Private banks as he descended heavily on Politicians for the cause of this banks downfall.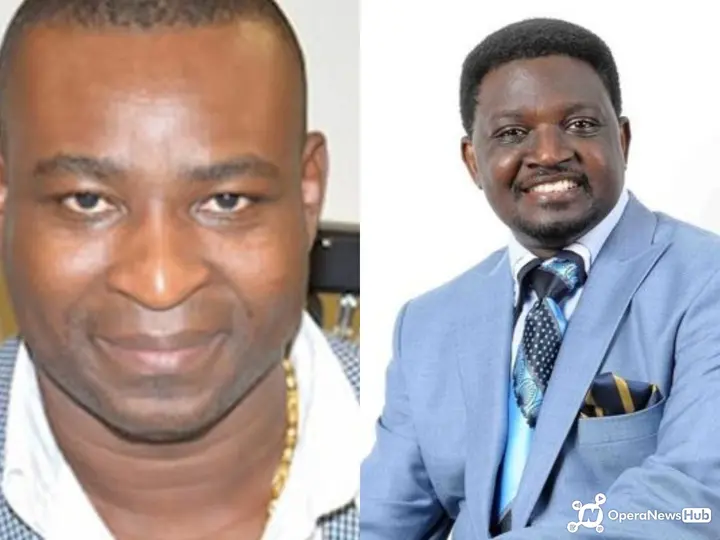 Chairman Wontumi this morning talking about Political issues as usual urged Agyin Asare to keep mute on Political issues and focus on his Ministerial work because he don't have the Political Know-how to criticize Politicians with how he had started to divert his attention to Politics.
According to Wontumi, Private banks which collapsed was based on their bad management but not the cause of the Government or any Political issues so Agyin Asare should focus on his Church only and Politicians to do their work as they govern the nation. He stated.