It appears that the moment you gets the attention of many on your social media platforms, any thing you do or post on there gets engagement regardless it importance and that's exactly the case of Ghanaian Hiplife rapper turn politician, Kwame Asare Obeng popularly known as A Plus.
A post sighted of the Facebook page of the controversial politician which have no implications on his followers have got a number of share, comments and likes and it really a mind blowing one.
A plus posted a dot or a fool-stop(.) on his Facebook page and has over 100 comment with 4 shares and over 600 likes.
The question here is why are they even sharing and commenting on a dot post?
Shocked A Plus Screenshot his post and reposted it with a caption:
"Just a dot.
Light shall overcome darkness. The truth cannot be suppressed. Thousands hate, millions love 💘
Post your goods and services in the comments section. Ghana lives here 👇🏾✌🏾😄#halfmanhalfbosom"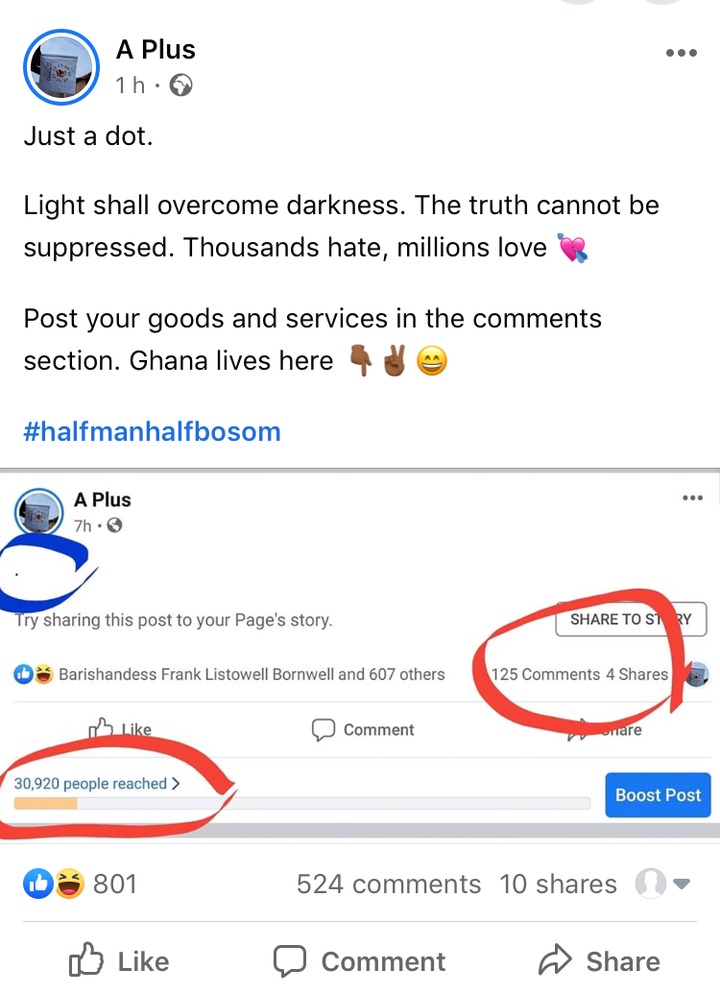 Checkout some comment under the dot post of Kwame A Plus below ..