Akumaa Mama Zimbi known with her actual name as Dr Joyce Akumaa Dongotey-Padi who is a Television and Radio Broadcast Journalist, womens right activists, Blogger, marriage counselor and an actress. Akumaa is known for her fascinating, yet enticing stimulating ways of expressing "Medaase" thank you. Her exceptional ways of wearing her headgear also comes of as a distinct Akumaa brand.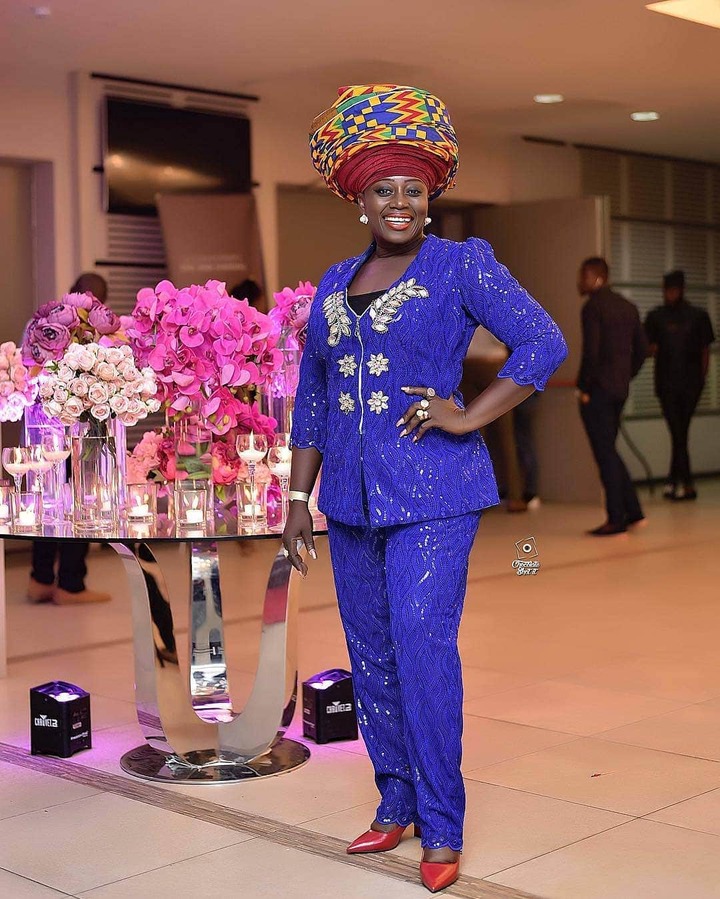 Akumaa Mama Zimbie
She emerged as a celebrated actress in the early 1990s when she featured on the popular Cantata show as a "house girl" as it was normally shown on Ghana's First Broadcasting Network, Ghana Television Station (GTV).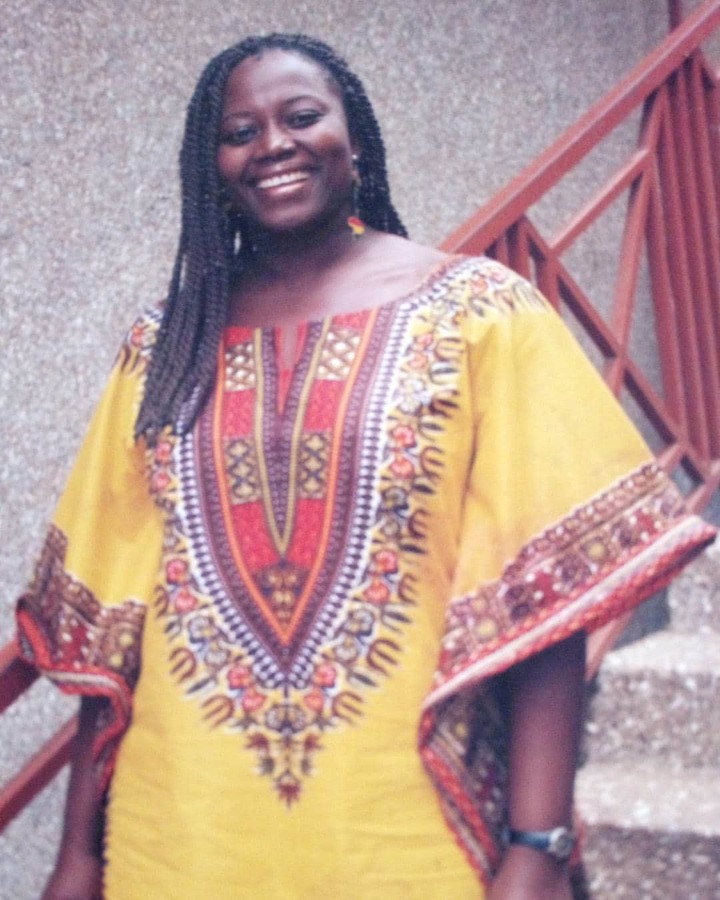 Akumaa Dongotey-Padi studied Journalism at the Ghana Institute of Journalism (GIJ) and came out a professional Journalist. Her interest in Broadcast Journalism, precisely in Radio, began in early 2000 as a very close friend of her encouraged her to visit Joy FM, Tema branch to discuss with this popular Radio station as a Radio presenter.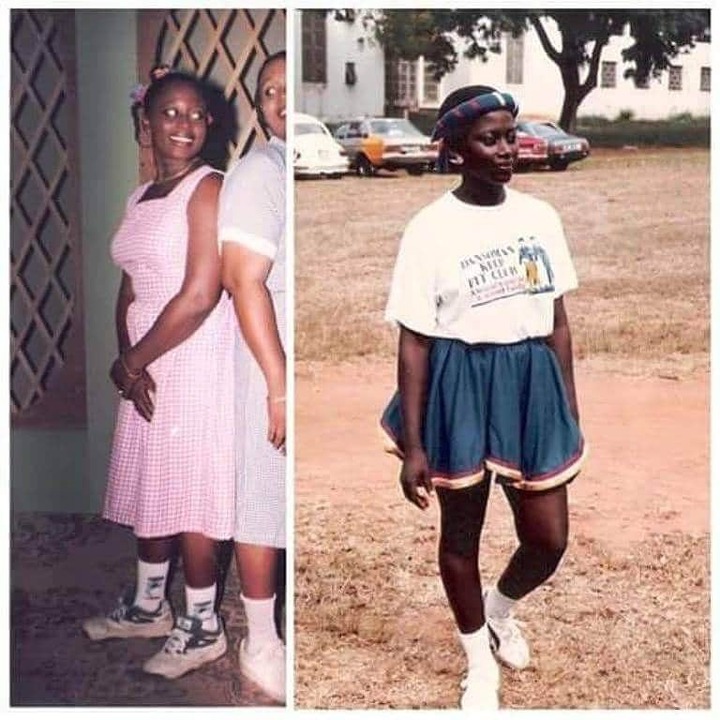 From this brief Biography of Akumaa Dongotey-Padi, you could clearly see that indeed "a journey of a thousand miles, begins with a step". She is indeed a living legend.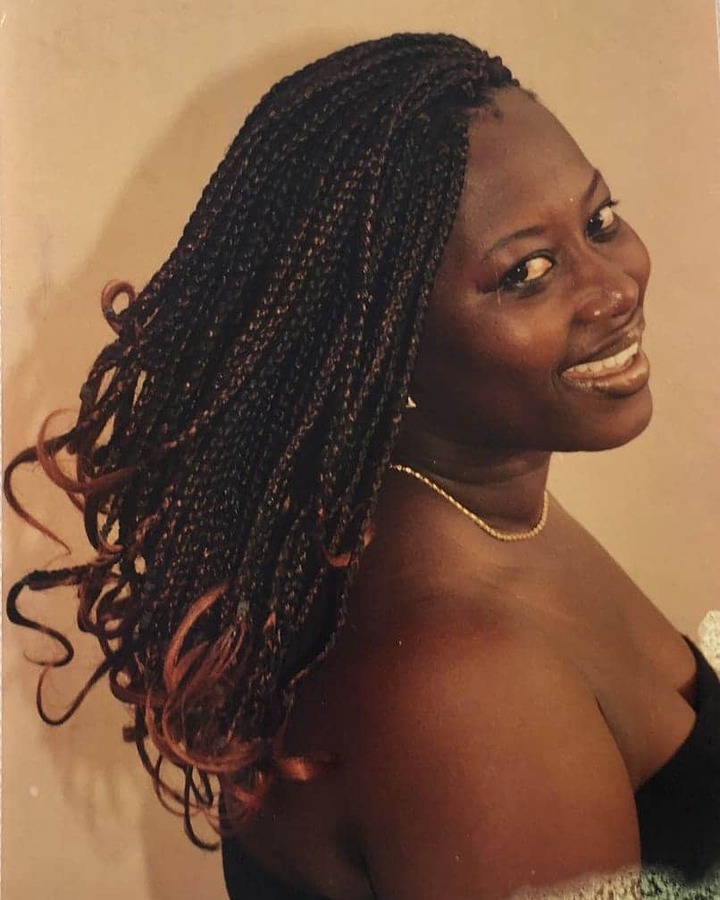 In the year 1998, Akumaa Mama Zimbie was awarded a Black and White Television as her first TV series award. After being recognized, she captivated on her little fame to become a top notch Presenter who is widely known as she was recently recognized Internationally. Akumaa Mama Zimbi recently was rewarded with International Alliance For Women (IAFW). She has received numerous awards both Internationally and Locally.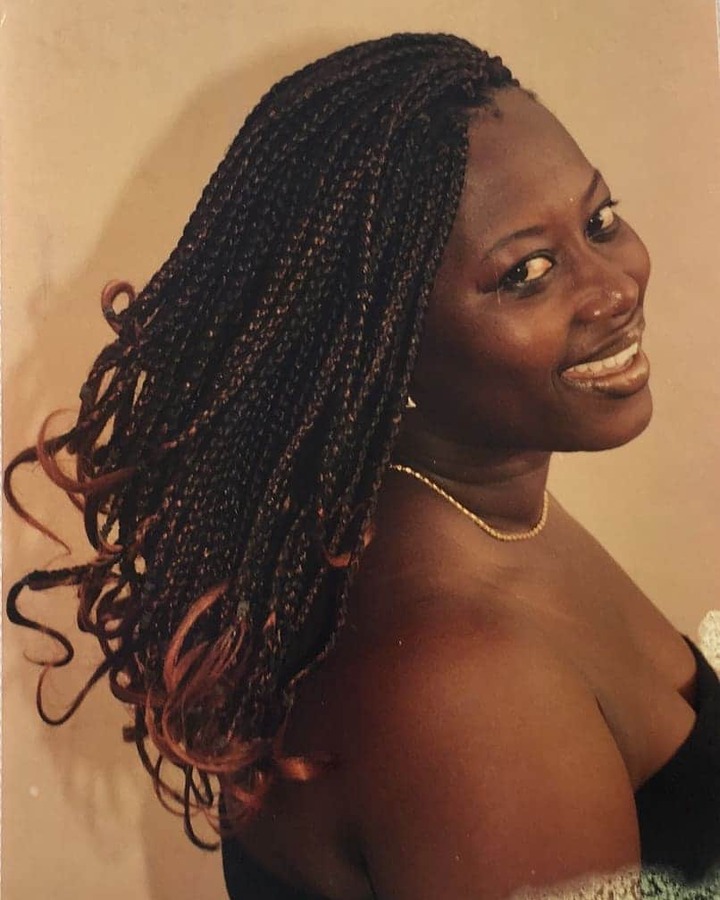 Indeed God has really transformed Akumaa Mama Zimbie, from a Black and White Television as an Award for being a house girl in a TV series to being a TV and Radio presenter and being recognized abroad.
Check out some before and after Photos of Mama Zimbie's award below;