Recently, the International Criminal Police Organisation (Interpol) issue an arrest warrant for Samuel Adam Mahama after he was charged with Airbus bribery scandal. Adam Mahama is a brother to Former President John Dramani Mahama.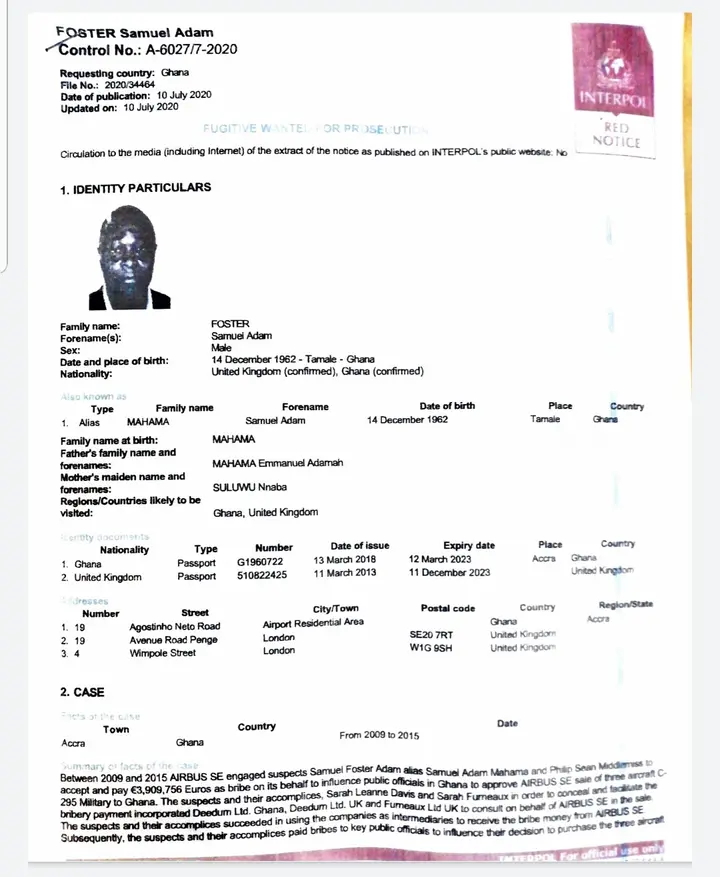 After the arrest warrant was officially issuesd against him, Samuel Adam Mahama, it was stated that he is no where to be found. Other sources to stated that it is a fabricated story in the name of Politics.
But the special prosecuter popularly known as Martin Amidu has reacted to the case but due Adam Mahama absence from Ghana, he didn't know how to prosecute him
Fortunately, Adam Mahama has been spotted in London according to the reports. This has made Martin Amidu to write a letter to the Minister for Foreign affairs known as Ayorkoy Bocthway to evacuate Adam Mahama back to Ghana to face the law to help in the Investigation of the Airbus scandal brouhaha.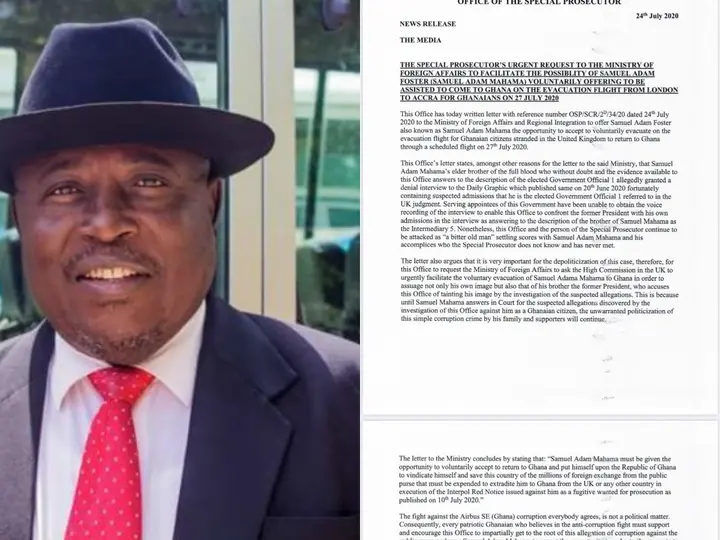 Read the official letter below;