The popular Radio Broadcasting Journalist and Presenter and former staff of Multimedia, popularly known as Captain Smart. Captain Smart after joining the Angel Broadcasting Network (ABN) as a Presenter on Angel FM.
Captain Smart has been very much lively and entertaining anytime he is on set. He has gathered much audience with how exceptional and talented he is, Angel FM is now the best Radio station in Ghana currently due to the top notch Journalists has moved to the Angel Broadcasting Network with the likes of, Nana Yaa Brefo, Kofi Adomaa Nwanwani and Kofi Dickson.
Everything Friday, Captain Smart and his Co presenters makes their show very entertaining after they started the show of 'Old School Friday'. It has become very dramatic with how they dresses up. Last week, Captain Smart dresses up like her wife as he showed up with his wife's dress and weave to display a drama.
Meanwhile, today Captain Smart dressed up like his grandmother as he tells more about how her granny used to treat him. Captain Smart was very entertaining abd dramatic as she flaunts some prestigious Awards Grace Omoboe won just yesterday and himself.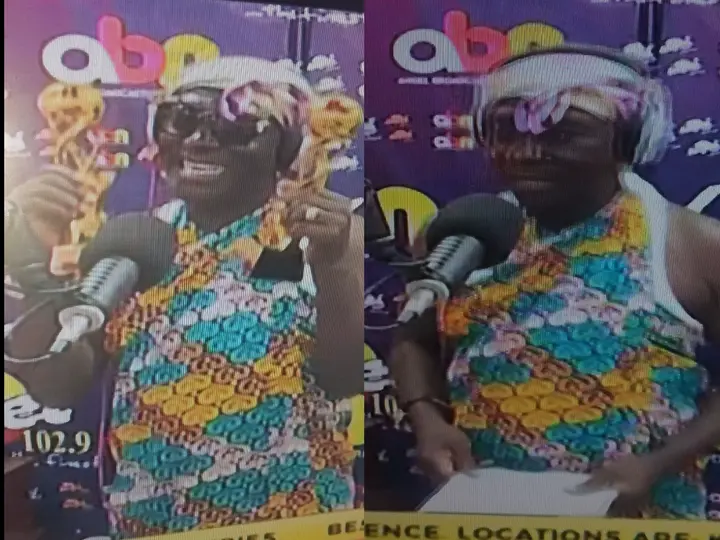 It was just entertaining to watch him and his collegues today as each of them played a role in the drama.
Check out some Photos of Captain Smart Below;