If you thought the PutuuChallenge was over then I'm reminding you that it is still ongoing and the latest person to jump to the challenge is Catherine-Jidula T. Satekla popularly known as CJ, Stonebwoy's adorable daughter.
The dancehall artist's daughter was seen in a new video performing her own version of the Putuu freestyle(Pray) song by her dad and fans can't have enough of her.
The beautifully daughter have countless time break the net with video of her performing songs if her daddy and we have no doubt that C.J will probably replace her Dad when she grows up even though she is not a boy.
Stonebwoy's putuu song after it released as received massive reactions from Ghanaians and the BHiM nation. Many celebrities after the release of the song have been seen jamming to song even though it was tagged as 'Nonsense song'.
Even before the release of the song it was already a banger as fans were using a 40 seconds duration Stonebwoy used to hit fan on his upcoming music on tik tok.
The likes of Shatta wale, Sandra Ababio, Prince David Osei and many other celebrities have Jam to the song.
Happy Stonebwoy sharing the video on social media via twitter captioned it "Information Reaching The BhimNation Government: We Have All Tested Positive for #PutuuVirus 🦠 As A Nation And We Need serious #Prayers 🤣😂.. CJ do All 😂🔥"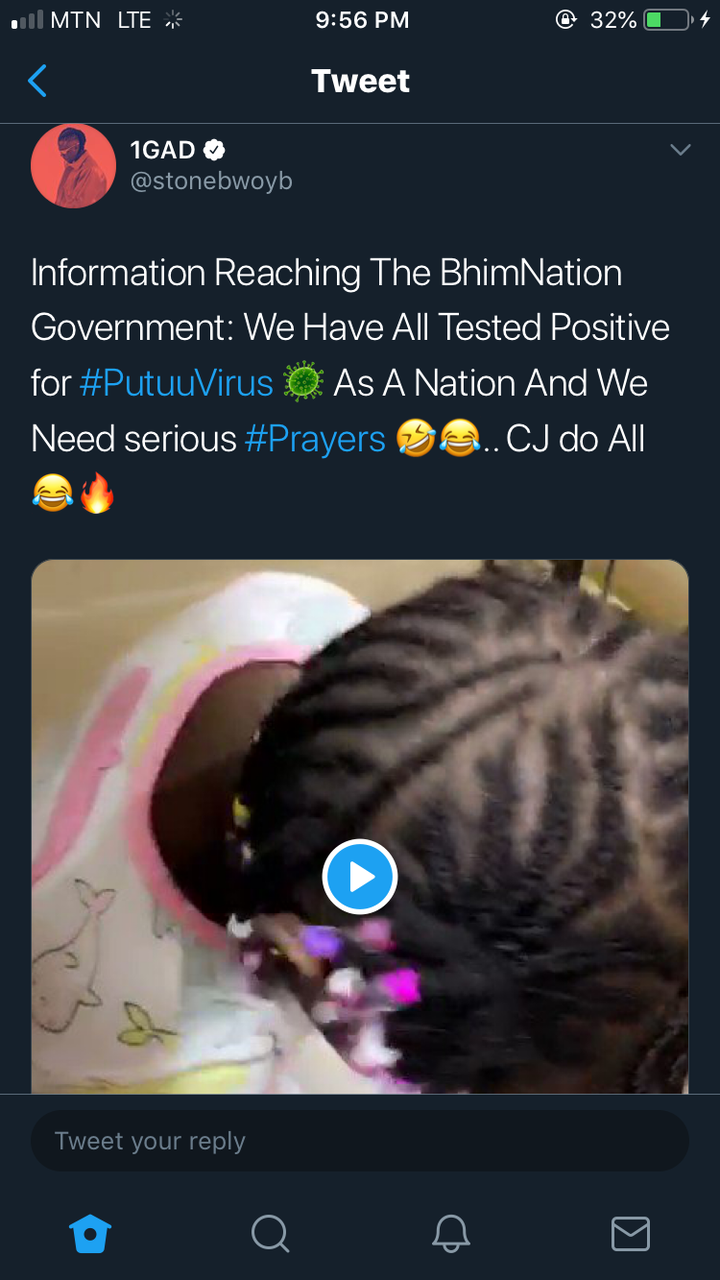 Watch the video below..