There have been a whole lot of controversies from the Volta Region concerning the ongoing Voter Registration Exercise and the upcoming elections.
At first is was about the present of the deadly Coronavirus but the government still insists on registering Ghanaians for a new Voter's ID and now it's about discrimination.
Its known for a fact that the people from Volta region and Togo are of the same tribe, except that the border divides them between Ghana and Togo and this has raised suspicions from years ago claiming during elections some people from Togo enters Ghana to vote, as a result, the government of Ghana earlier sent a number of military to Volta and Oti regions.
This didn't go well with many voltarians and the direct opposition National Democratic Congress(NDC) because it's said that, traditionally, Volta region is the stronghold of the opposition NDC.
The National Organizer of the opposition National Democratic Congress (NDC), Joshua Hamidu Akamba some time back came out to say the people of the Volta Region are being intimidated and beaten by the military in the night.
As it stands there are hashtag on social media with #iStandWithVolta #voltaIsGhana #VoltaIsNotTogo.
The hashtag has been fast trending on social media which claims that the current administration led by President Nana Akufo-Addo has been discriminating against the people of Volta in the guise of preventing people coming in from Togo(Togolese) to register for the voters card.
According to them, they are Ghanaians and not Togolese, hence the government of Ghana should stop the discrimination.
see some hashtag trending below ..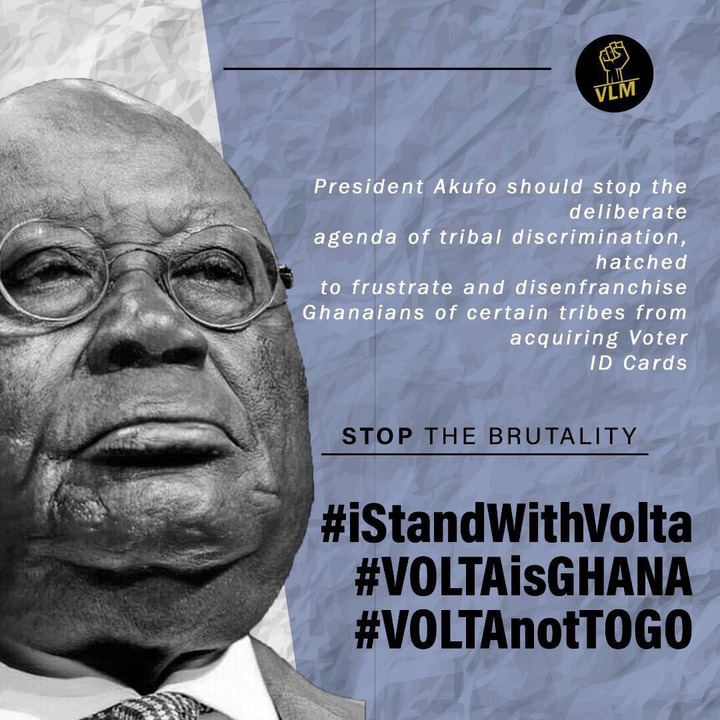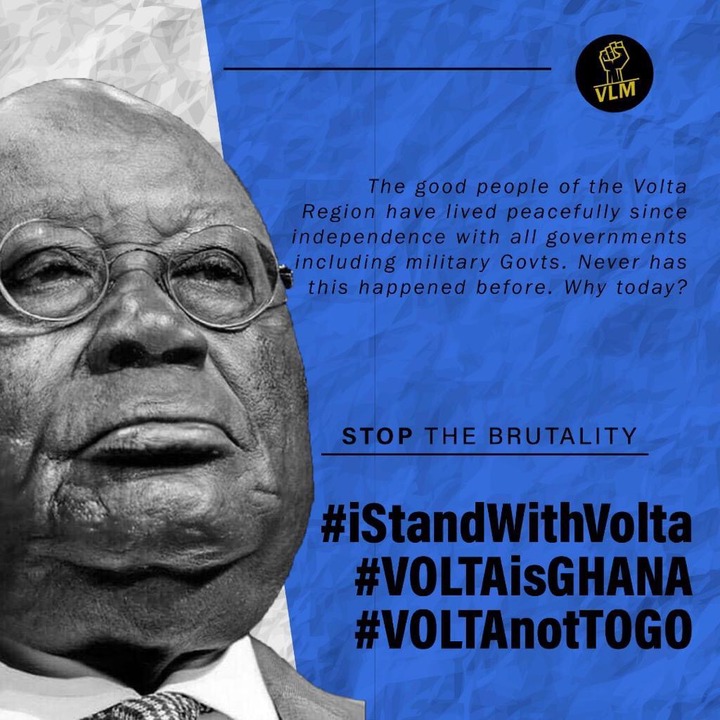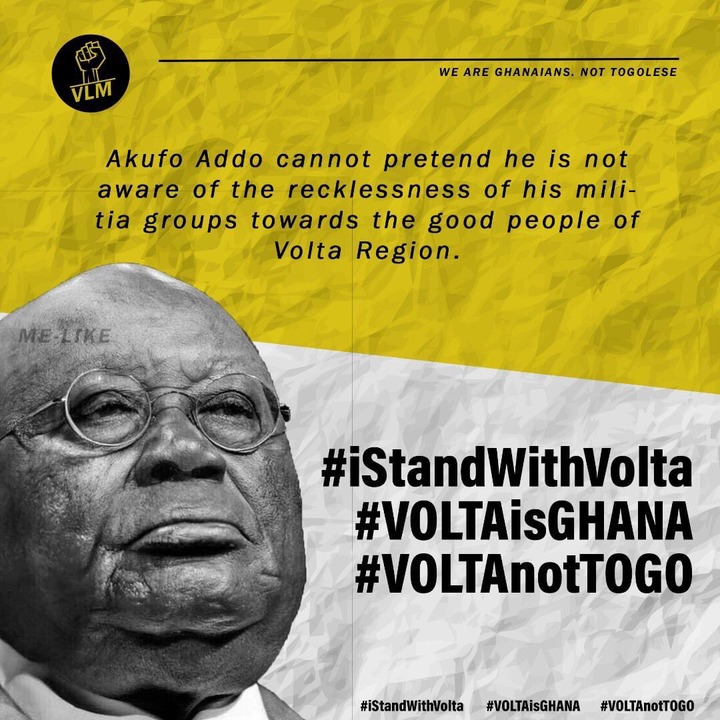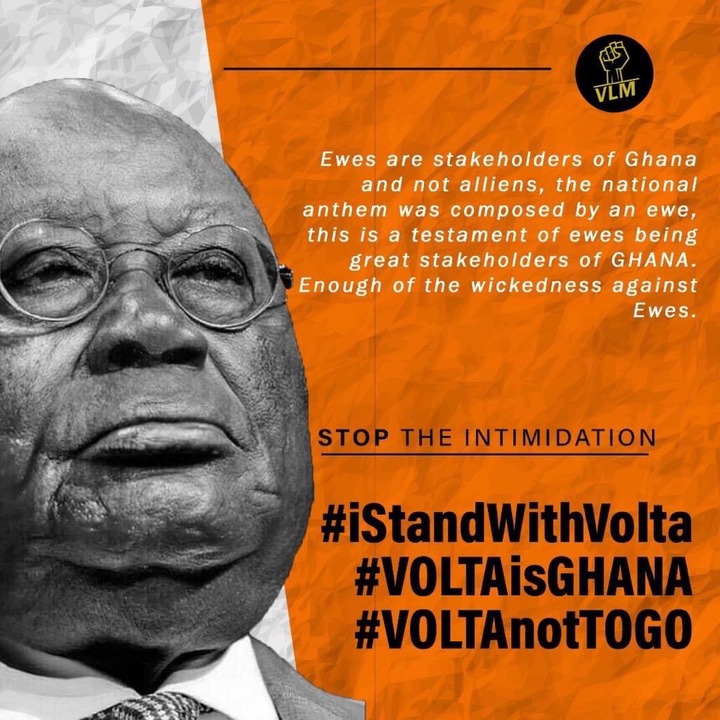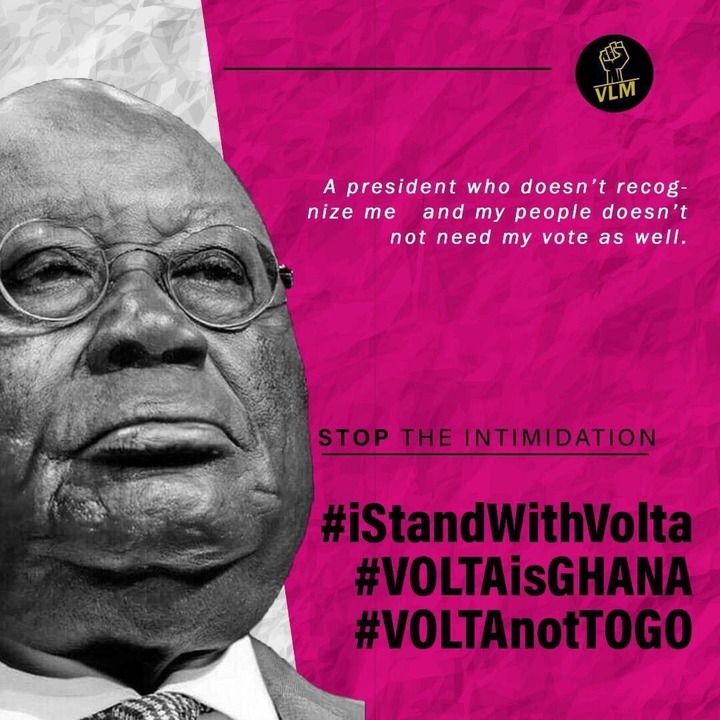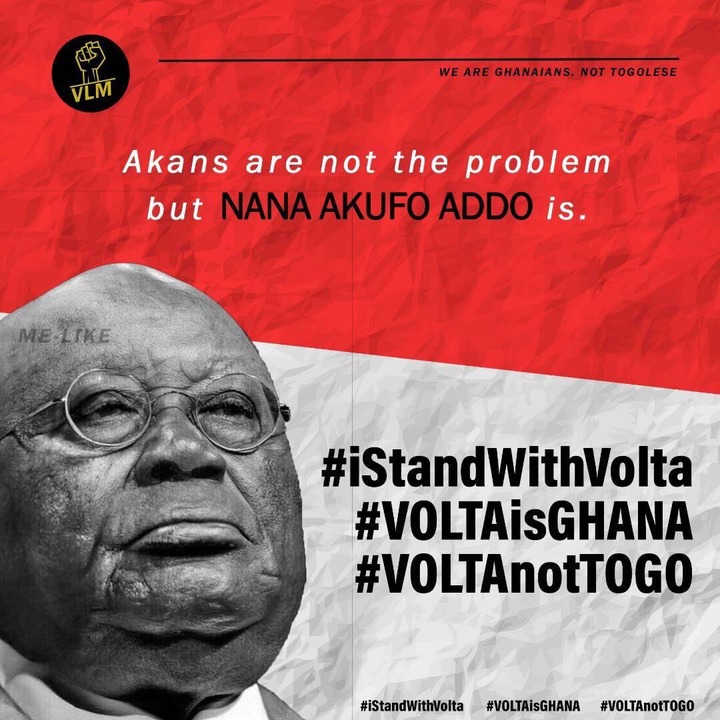 Are the people trending with the hashtag on social media trying to tell the government to allow people from the Togo land to register for the voter's ID and vote during the upcoming elections?
Ah well! What are your thoughts on this? Are the actions from the government a tribal discrimination against the people of Volta?