A popular YouTube blogger and content creator known as Emmanuel Okyere with the Showbiz name as Kainos Kasa showed up on ZionFelix TV to narrate how perpetrators almost caused his life which made him lost all his Teeth after jumping an overhead bridge.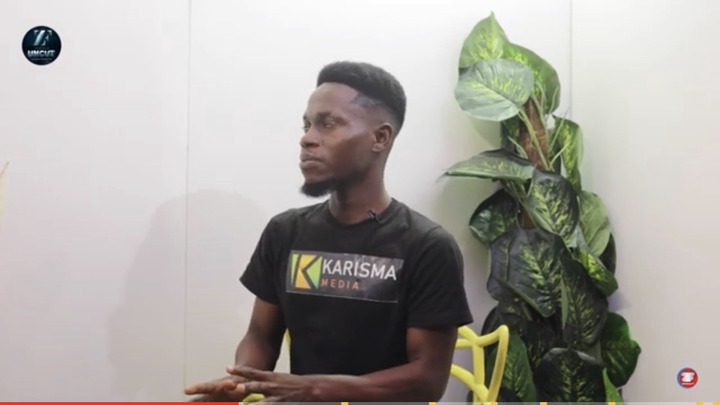 According to Emmanuel Okyere, 20th February, 2019, he went for Church Service at Accra-Madina that was on Wednesday night. Normally they close Church Service exactly 8PM but this time around, they delayed due to some one or two activities.
After Church Service came to an end, he decided to go to Campus, Accra Technical University his School but meet up with a friend at Abelempe.
Speaking, he stated that, he don't really know the Abelempe township so he decided to alight at Dzorwulu roundabout that was around 10PM. So there was a forest at his side in which he heard a weird footsteps which made him thought that it was an animal.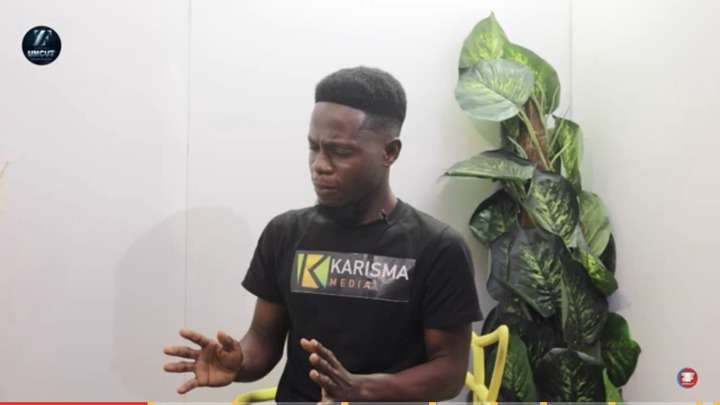 As he was walking to Abelempe, an anonymous man was coming towards him around the forest with a cutlass in his hands showing signs of attacking him. So in the act, the perpetrator was trying to cut him with a cutlass without any reason or sign of a thief but just want to end his life.
So he decided to cross the road to the other lane straight to the Dzorwulu overhead where there are much moving vehicles to make him feel secured with the help of drivers. But unfortunately, it was to no avail as this drivers didn't beloved his plea due to several robbing cases on that very road so they thought he is an imposter.
Meanwhile, the perpetrator also crossed the road as he still wanted to attack him with the cutlass with no reason. As he was running after him.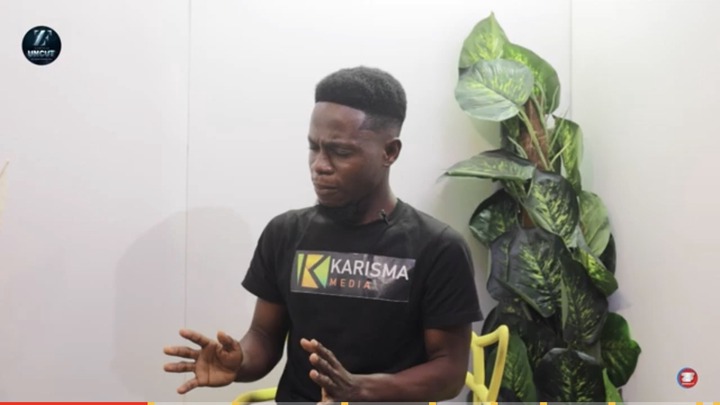 According to Emmanuel Okyere, the perpetrator tried to throw the cutlass in a way of getting rid of him. This made him to jump off the overhead straight into a gutter who landed successfully but unconscious with profusely bleeding in his mouth as he fractured his knee bone.
After he came on conscious, he realized that, all his teeth was gone and some was hanging as he was bleeding so badly. So tried to limp and move forward in order to seek for help because the perpetrator was on the bridge looking down on him.
Moving forward, he met some group of men who weaves basket in which they helped him out by hiring a Taxi and rushing him to the hospital. He couldn't talk nor eat for six good months as he spent in the hospital.
Ge then urged strangers staying around Abelempe and Dzorwulu to be very careful when passing by that forest to the overhead at night because it's not safe.
Watch full interview below;