The Paramount Chief Of Bole Traditional Council known as, Bole Wura Sarfo Kutuge Feso 1 has denied ever crowning the Presidential candidate of the National Democratic Congress (NDC), John Dramani Mahama as the King of Truth.
Bole Wura Safo Kutege Feso 1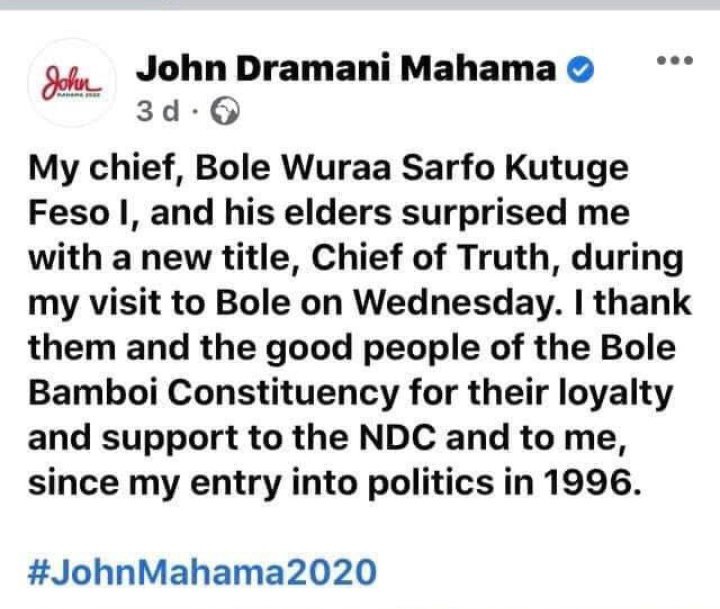 John Dramani in his own words revealed that the This whiles giving his speech to the people of Bole he went to register for the New voters ID in his very own hometown. He stated that, he has been enskinned as the King Of Truth by the Bole Wura.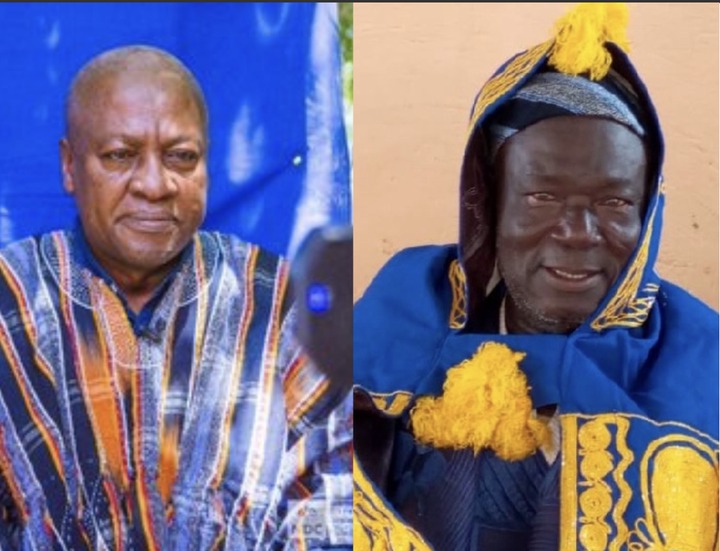 Unfortunately for John Mahama, Bole Wura has debunked those claims by his son, John Dramani Mahama and has rebuked him for crowning himself as the King of Truth.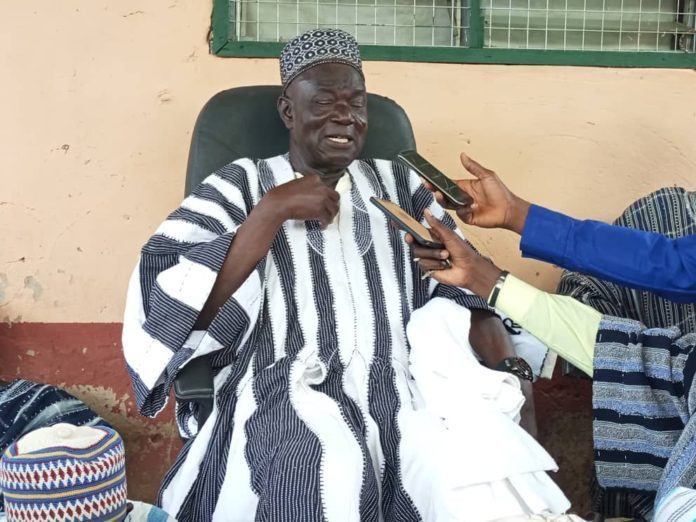 According to the Bole Chief, he has travelled out of Bole for a while now and therefore he was astonished after news came out that John Dramani Mahama said that he has enskinned him as the King of Truth which is delusional.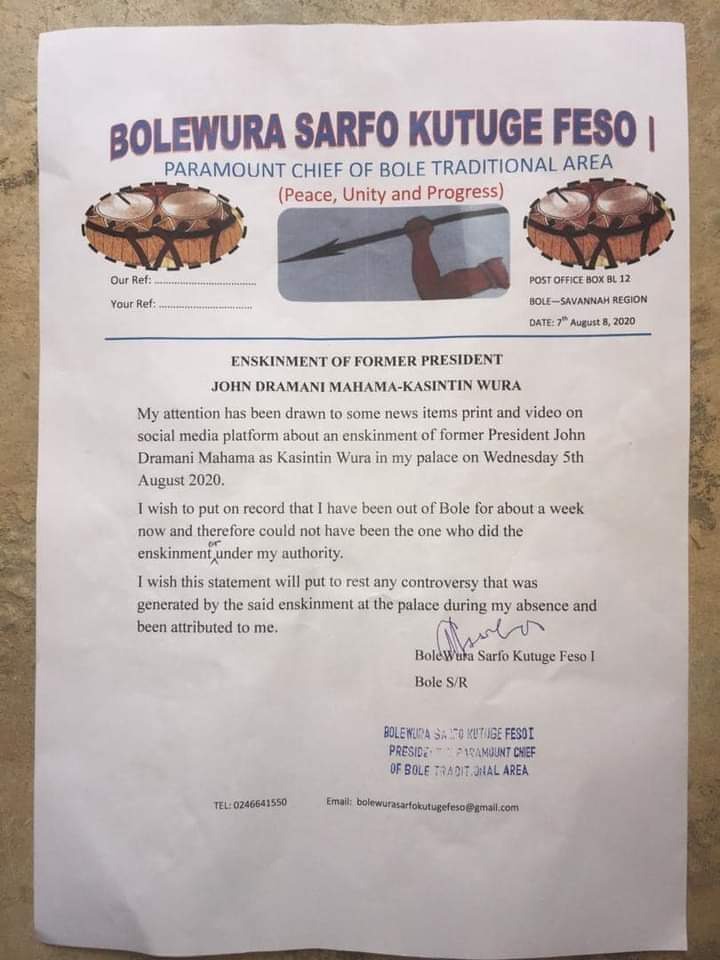 "I want to put it on record that I have been out of Bole for about a week now, and therefore could not have been the one who did the enskinnment or under my authority". He quoted
Meanwhile, as we all know how Ghanaians are more interesting in Politics propaganda, some tweeps has reacted and shown some mixed feelings after Bole Wura debunked his own, John Dramani Mahama of such claims;