On May 20th 2020, Popular Evangelist cum Pastor, Kweku Apreku aka Apreku My Daugther was reported death after he was found dead in his room in an early morning shortly after a video of him went viral whilst in a needy state.
Apreku My Daugther is not an ordinary person but one prominent Pastor who lost his fame with personal issues. He was one of the greatest local Pastors who was able to establish 25 of his Church branches across the country.
He saw the limelight in the year 2001-2005, that was when his name was all over the place.
Apreku My Daugther although didn't end up very well as expected, but he is one of the great men of God Ghana has ever gotten.
He will finally be going home today today after his funeral which was scheduled on 26th July, 2020 was postponed to today.
The late Kwaku Apraku's final funeral rite is currently ongoing at Prophet Badu Kobi's Church, Glorious Wave Church International at Accra.
Everything is set and nice as Friends and Sympathisers are still joining the ceremony.
Meanwhile, Apreku My Daughter's body has finally been brought into the Church by neatly uniformed Pallbearers.
Upon it arrival, tears began to flow through out the audience. Apreku My Daugther couldn't hold back her tears but cry to the core.
It is full of sadness at the moment.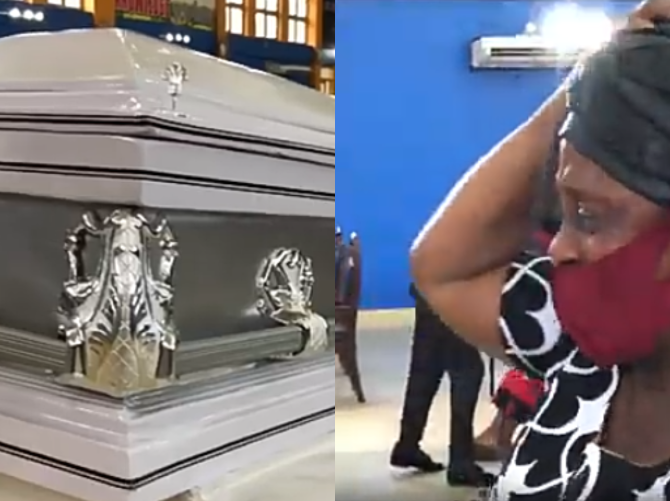 Check out some Scenes from Apreku My Daughter's funeral rite as his body arrived;