FC Barcelona have suffered one of their shocking defeats in their history; Bayern Munich will face either Manchester City or Lyon in the Champions league Semi-finals on August 19.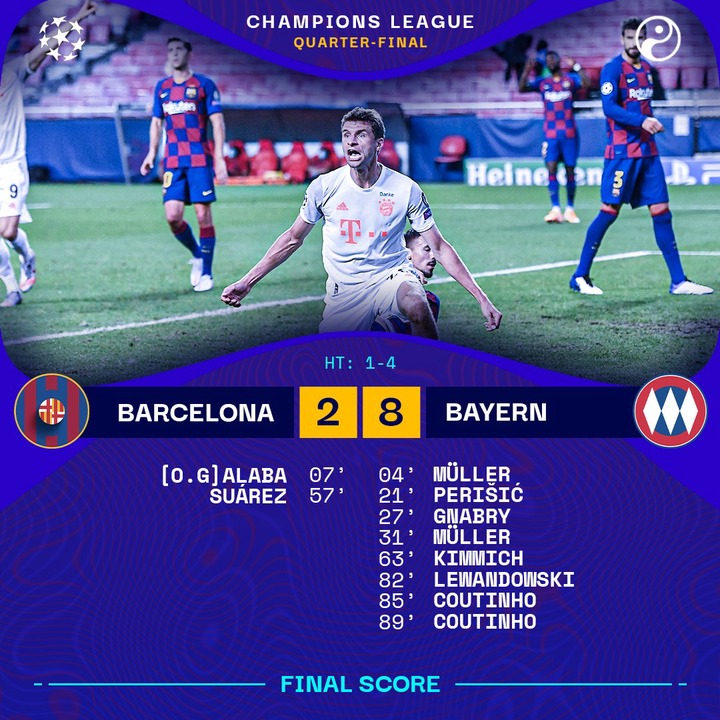 Tonight is one of the dramatic and astounding experience in football History after the Bayern Munich send Barcelona back to the cleaners with 8 goals to 2.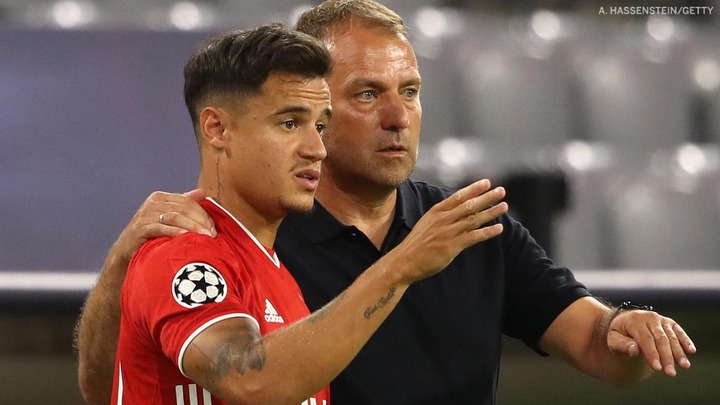 Nobody thought of such an embarrassing defeat for a giant team like Barcelona after their own loaned player. Philippo Couthino ended their Champions league hopes with 2goals and 1 assist after he was substituted in the last 14 minutes.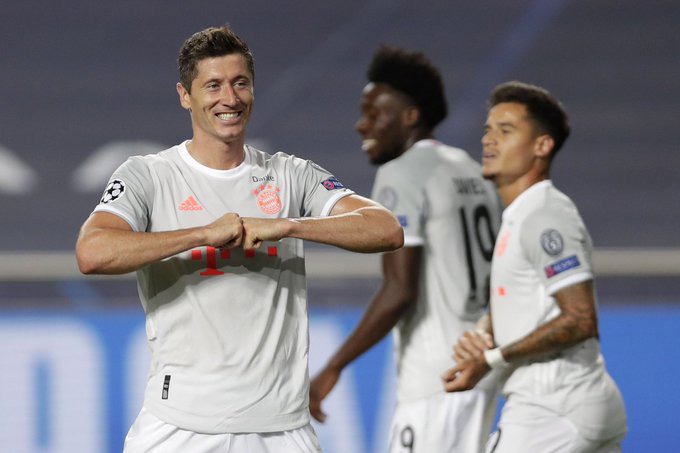 Barcelona can never forget this humiliating defeat at their own home ground, Camp Nou. Social media users can't keep calm after even after the first half that ended 4 -1 in favour of Bayern Munich.
The game ended in tears for Barcelona after losing 8 goals to 2.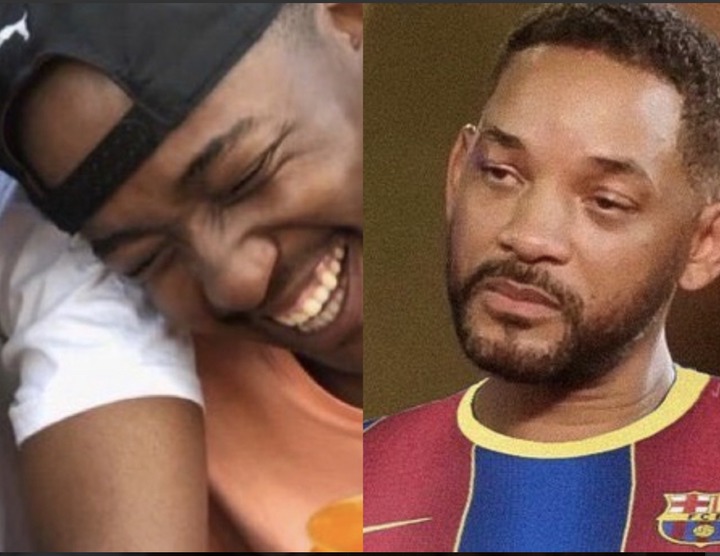 See some reactions from tweeps after Barcelona's heaviest defeat in Champions league football;