On May 20th, a sad news hit the Christian Ministry after a former famous Pastor who lost his fame, popularly known as Apreku My Daugther.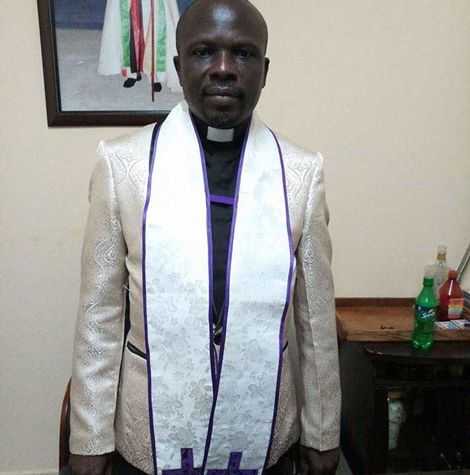 Emmanuel Kweku Apreku was found dead in his room in one early morning shortly after a video of him went viral whilst he was intoxicated and in a needy posture.
Apreku My Daugther was finally buried yesterday after three months of his glorious demise. Kweku Apreku was one of the clouted and dignified Pastor in the year 2001-2005 but lost his fame prematurely due to personal issues.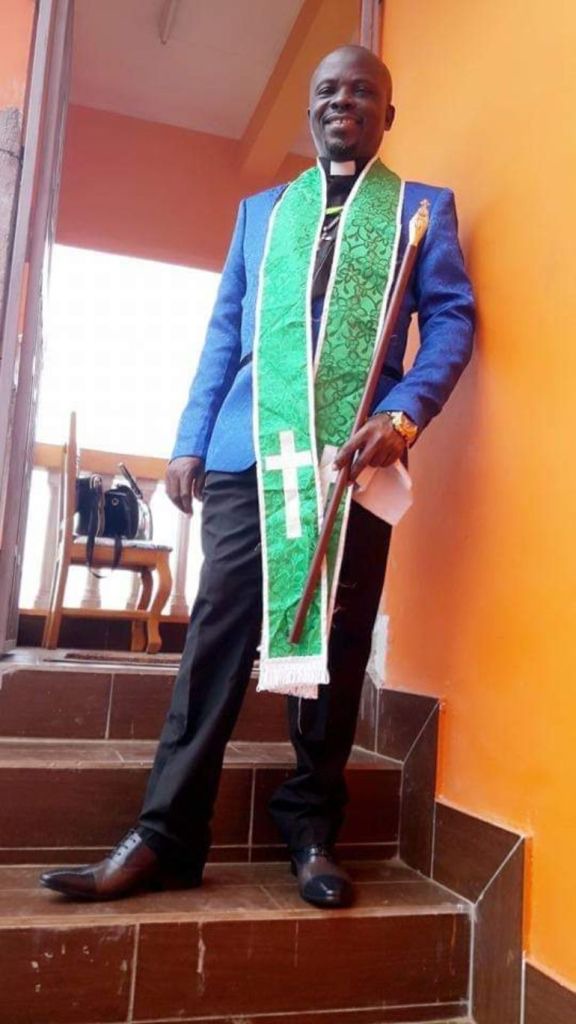 He didn't end up well as expected, but he is one of the great men of God who paved way to this new one man Churches Pastors with his unprecedented reputation and legacy.
Apreku My Daughter's funeral rite was held at Accra in Glorious Wave Church International (Accra), Prophet Badu Kobi's Church.
He was then conveyed by an Ambulance to Tema Community 9 cemetery for burial with a long convey of Pastors.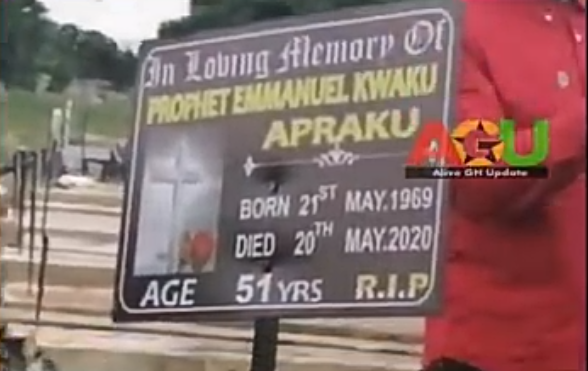 Apreku My Daughter's burial Service was a success with how high ticketed it looked at. Tema Community 9 Cemetery is one unique Cemetery purposely for the Rich.
Rev.Obofour,Prophet Badu Kobi,Prophet Salifu Amoako, Eagle Prophet and many Pastors were present at the Tema Community 9 cemetery to pay their last respect to Apreku My Daugther.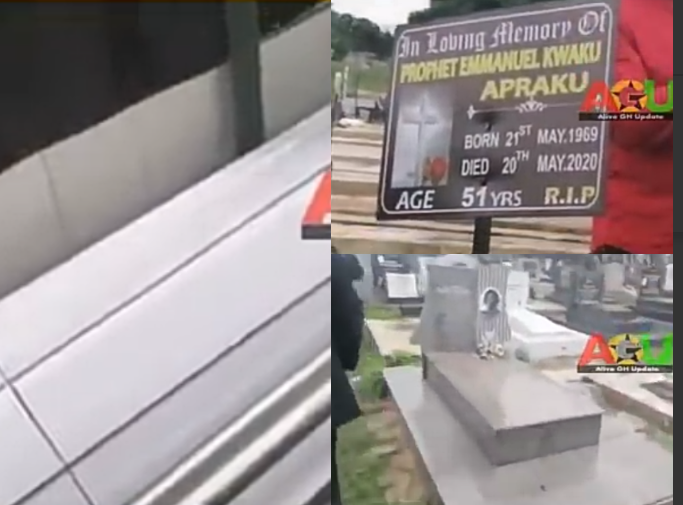 Check out some scenes from Tema Community 9 cemetery, Where he was buried;