Yesterday morning, a video went viral on social media after a feminist JHS student expressed her dissatisfaction with the food she was served and how disappointed she is in the government Free Hot Meal initiative.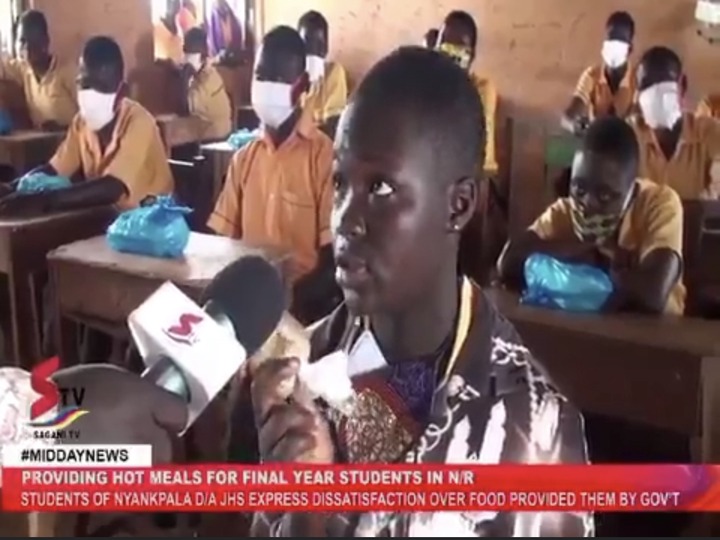 According to the anonymous student whose name was withheld in the interview, revealed that, some of her colleagues were not given feeding dough to come to School due to their high expectation on the government's free food.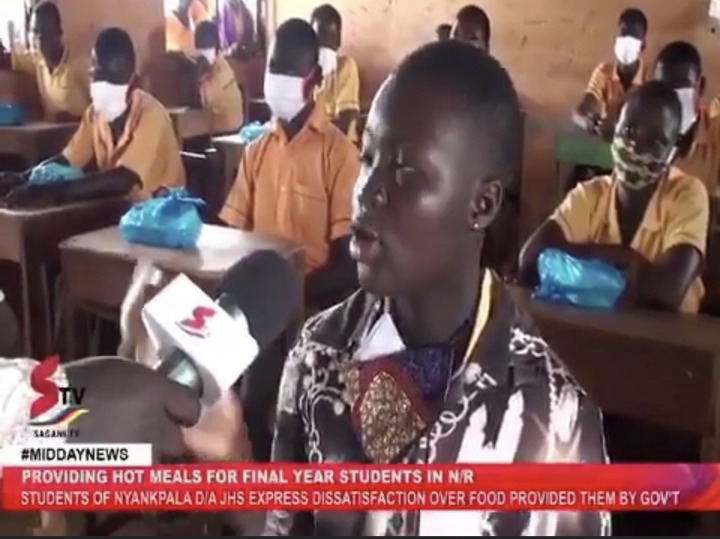 Speaking, she stated that, the food that was one ball of "Banku" is not enough to her satisfaction even if she eats 12 balls due to how smaller it has been molded.
She later questioned the government by stating that, "Would the Government allow his children to eat this food"? "I am not happy with the food because it won't satisfy me even when multiplied twelve times". She concluded.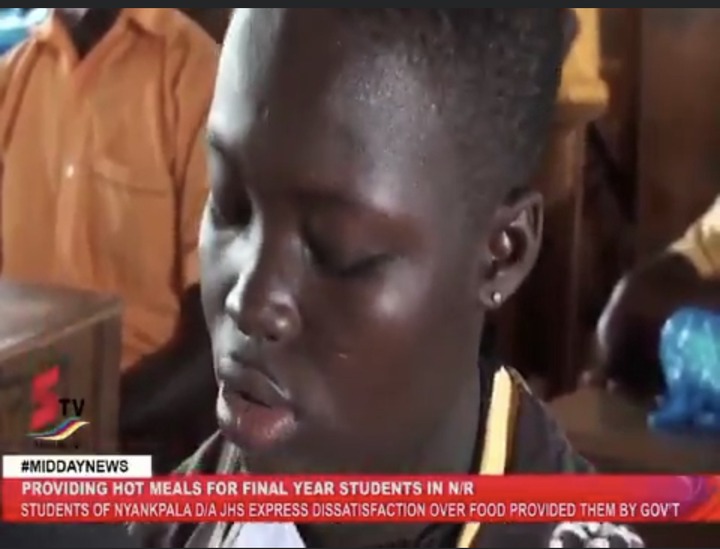 This viral video caused controversies and propaganda on internet among netizens after the JHS girl expressed such an ungrateful demeanor with the government's free meal.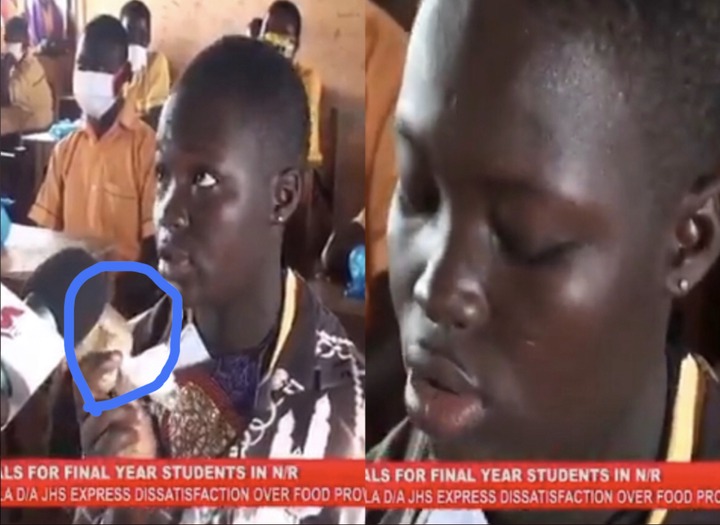 Check out some comments on the internet below;