Ho Airport is an airport that was built to serve Ho, Ghana. Construction began in September 2015 and is expected to cost USD$25 million. Ultimately, airport will cover 1,500 acres (610 ha), with a passenger terminal and a 1,900-metre (6,200 ft) runway.
On 18 September 2015, President John Dramami Mahama held a groundbreaking ceremony for Ho Airport. The construction of the airport was in line with the Ghanaian government's goal to have airports in each of the country's ten regions.
On December 3rd 2016, President John Dramami Mahama commissioned the uncompleted aerodrome project in Ho, the Volta Regional Capital.
The terminal building has a capacity to serve about 400 passengers per day and 150,000 passengers per year. Apart from this, the area around the airport is expected to be developed into an airport city.
Flights are yet to begin at the Volta Region Airport.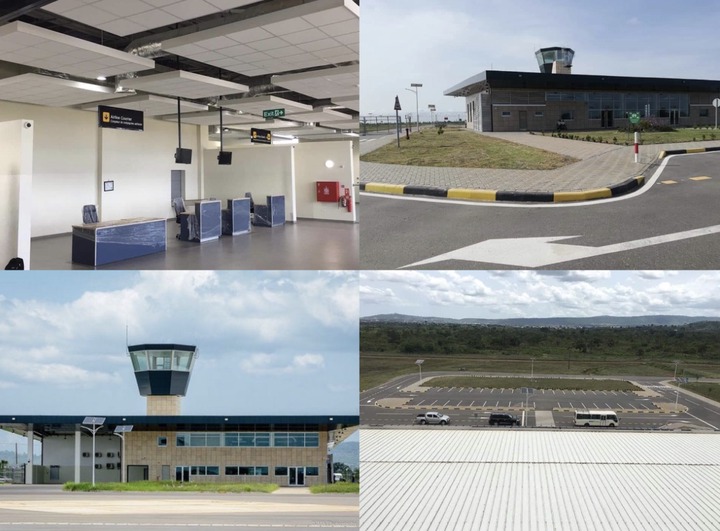 Check out some Photos from the Volta Airport below;