The popular Reverend cum Prophet widely known as Rev. Owusu Bempah for the past years have threw his support for the ruling Party, New Patriotic Party (NPP) in terms of favourable Prophecies and meaningful reason why the NPP is the best Party to rule Ghana.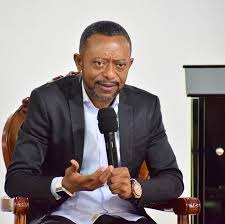 Rev. Owusu Bempah
Rev. Owusu Bempah in 2016 showed his massive support to the New Patriotic Party (NPP) ahead of the Election as he prophesied Nana Addo Dankwa Akufo-Addo as the winner of that election, indeed it came to past.
This made the masses to verify Rev. Owusu Bempah as a stunt NPP supporter and after the Election, he has never said anything and prophesied against the NPP. But always he supports them in everything they do.
He is popularly known for his indulgence into the Political grounds with his Prophecies and Political advise to Presidential candidates.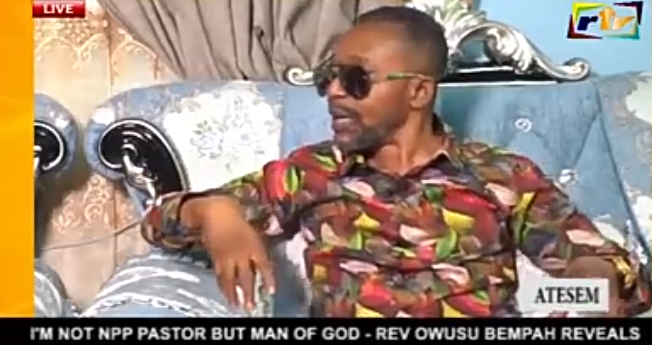 Meanwhile Rev.Owusu Bempah showed on RTV to debunk the speculations of him being an NPP Pastor.
According to Owusu Bempah, he is never an NPP Pastor but rather a man of God who is just doing what God directs him to do.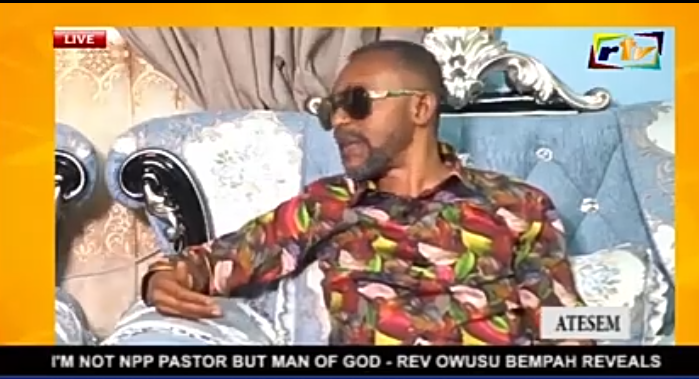 Speaking he revealed that after God told him that Akufo-Addo will become the President of Ghana, he also revealed to him that he will cross his two terms because he is the right person at the moment, so in the near future if God reveals to him that an NDC member will become President, he won't hesitate to throw his support to NDC.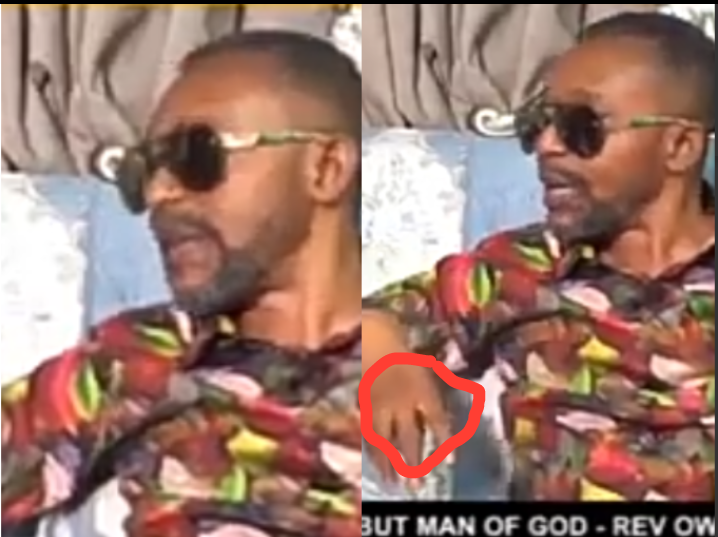 Into conclusion, he stated that, Ghanaians should format the thought of him being an NPP member from their minds because he can choose to support the NDC if God tells him to do so and besides the future is not promised after Akufo-Addo's reign.
He made this revelation on the "Atesem" show on RTV.