God created us all differently even though we are said to be the image of God. Unlike women in the western world, our African women have this dark skin colour even though not all African ladies are dark skin in colour but it appears that majority have this skin colour. An African woman is easily identified with that feature.
Following how many thinks coloured skin women in Africa got this kinda attention they need following the nature of their colour, it has influenced many ladies in africa including our so called celebrities.
Back home in Ghana, women with this coloured skin are celebrated and given a lot of attention by many especially the males. This extra attention given to this ladies has caused many women to look down upon themselves.
Interestingly, some Ghanaian female celebrities including some gospel musicians have joined the bleaching trend and have taken it to a totally different level.
Today our focus will be on this top four (4) female celebrities who have purportedly joined the trend for attention.
1. Yaa Jackson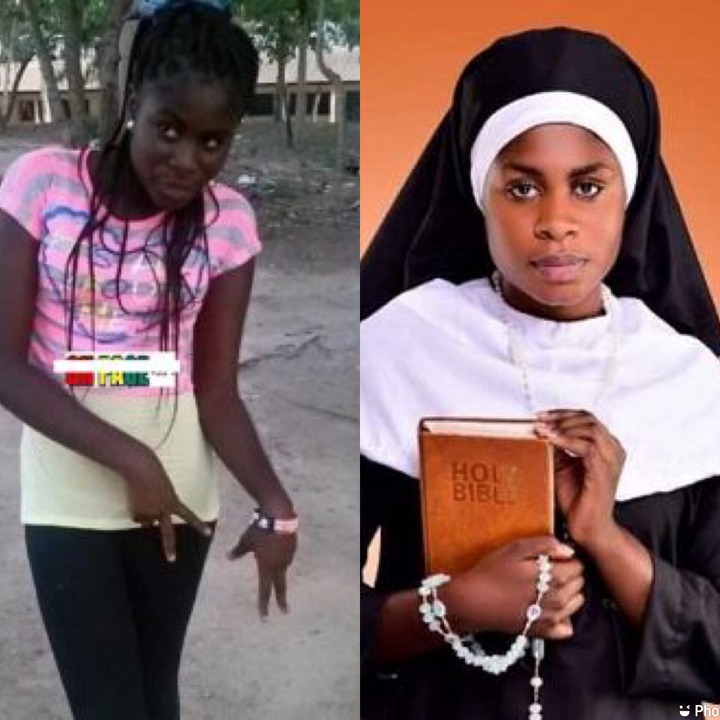 the actress turned artiste has always been the center of attraction when it comes to controversies. She has always left some on the table for people to debate talk about; from the verses in her music, answers to questions in interviews, and posts via social media. Yaa Jackson has built a questionable character to which she holds herself.
Yaa Jackson has over the years transform from her dark complexion to fair complexion.
2. Afia Schwar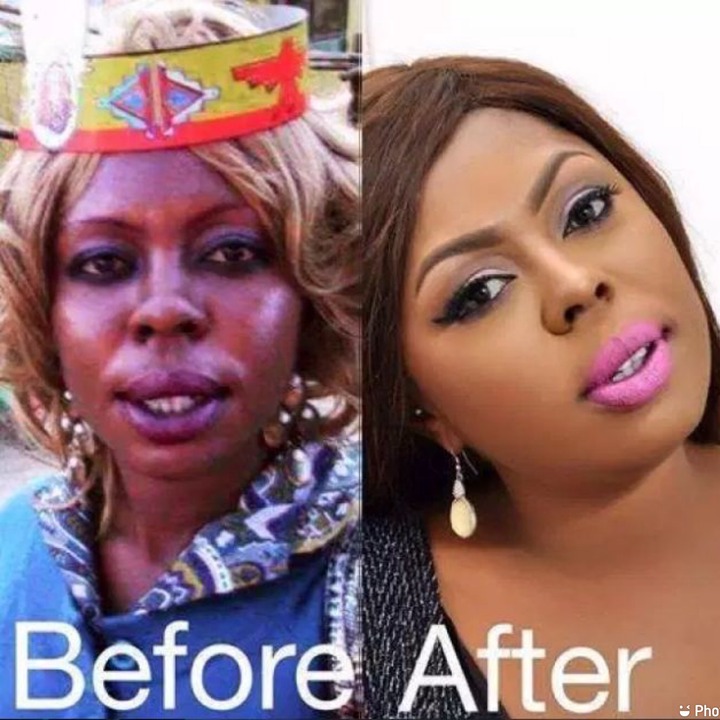 In fact, to know someone who is bleaching do not require a PHD certificate. The controversial Tv and Radio personality Afia Schwarzenegger has said on many occasions that she is not bleaching but clearly you can pass judgement here.
3. Gifty Osei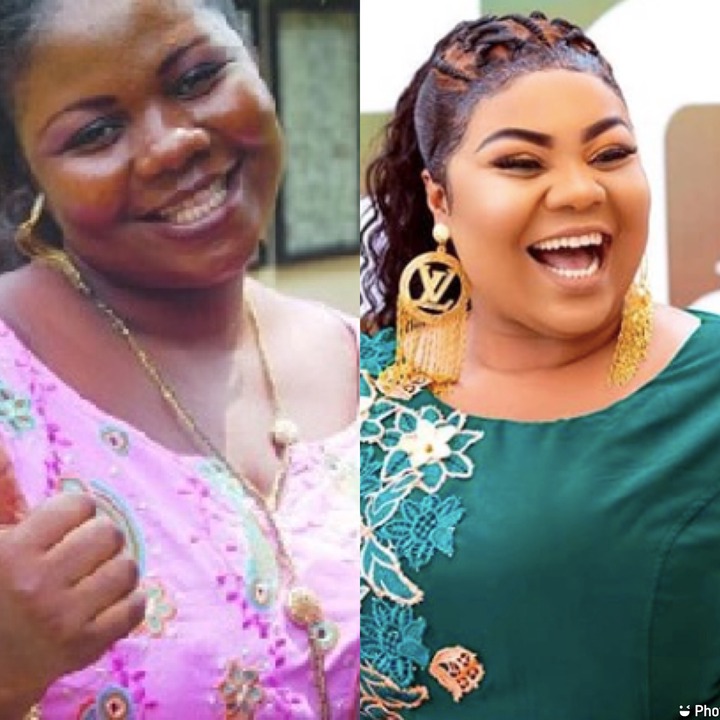 Gospel artist, Gifty Osei who has now admitted to be called 'Empress' is one of the most obvious and outspoken gospel artistes in Ghana.
Anyone who has been a witness to Gifty Osei's rising from her early years as gospel artiste will attest to the fact that Empress has over the years transform from her chocolate complexion to a more fair complexion.
4. Becca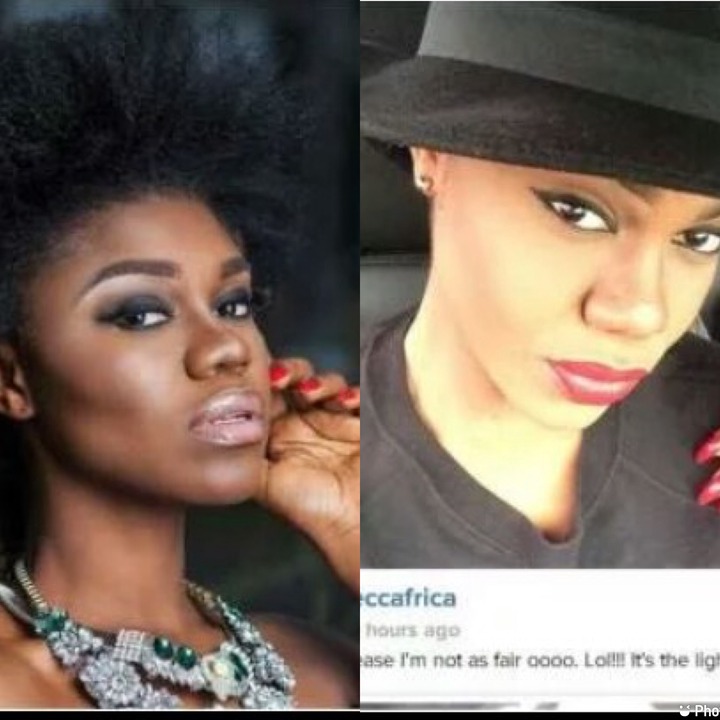 The 'Africa Woman' hitmaker in last year also faced massive criticisms from the public as many people did not match her to be part of the bleaching saga.
Becca has always been portraying and upraising the African culture on several occasions but it is clearly seen that the African Woman has experienced a massive change when it comes to complexion.