The popular Kumawood Actor who is popularly known for his hilarious character and height, Yaw Dabo aka Don Little is the number trending topic in Ghana now after the United State Of America (USA) Presidential candidate, Joe Biden posted a Photo of himself with him.
Joe Biden posted on his Instagram page to insinuate how The leaders of America must respect teenagers regardless of their status.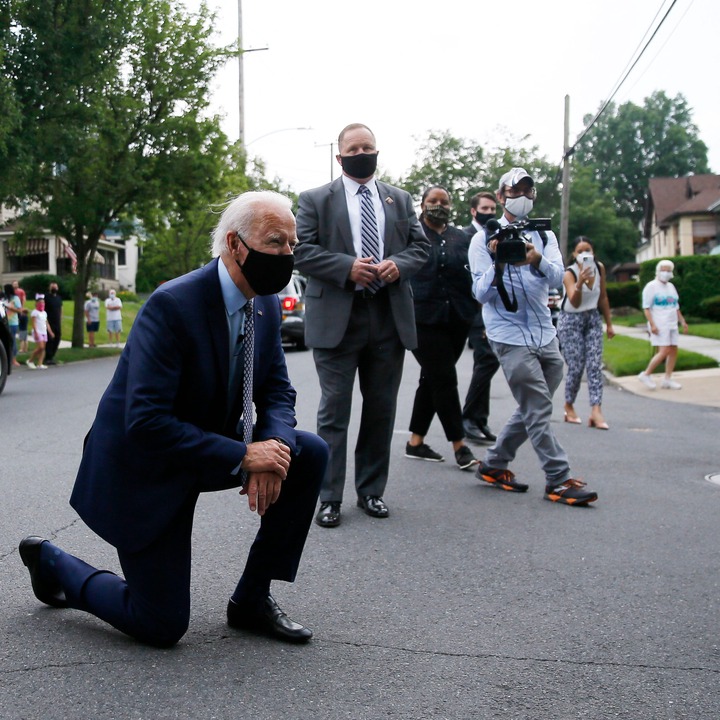 The Photo astounded and overwhelmed Ghanaians after such a highly prominent person in the USA knelt down to Don Little to pay tribute to the "Short Boy".
Meanwhile, today, The popular Angel Broadcasting Network (ABN) newscaster and Journalist, Kofi Adoma Nwanwani was able to interview Don Little to ask him more about how Joe Biden showed such an undisputed respect to him.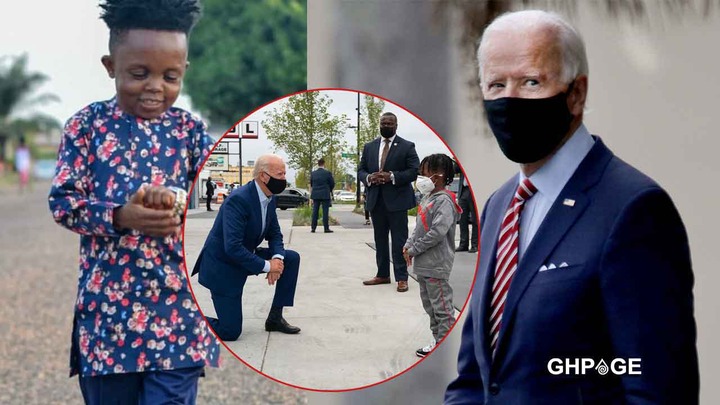 According to Don Little, after he planned to come back to Ghana, he went to the Ghana Embassy in the USA to wave them his last goodbye. Just in front of the embassy at Florida, he saw Joe Biden and his body guards moving into his car, unhesitatingly, he waved at Joe Biden.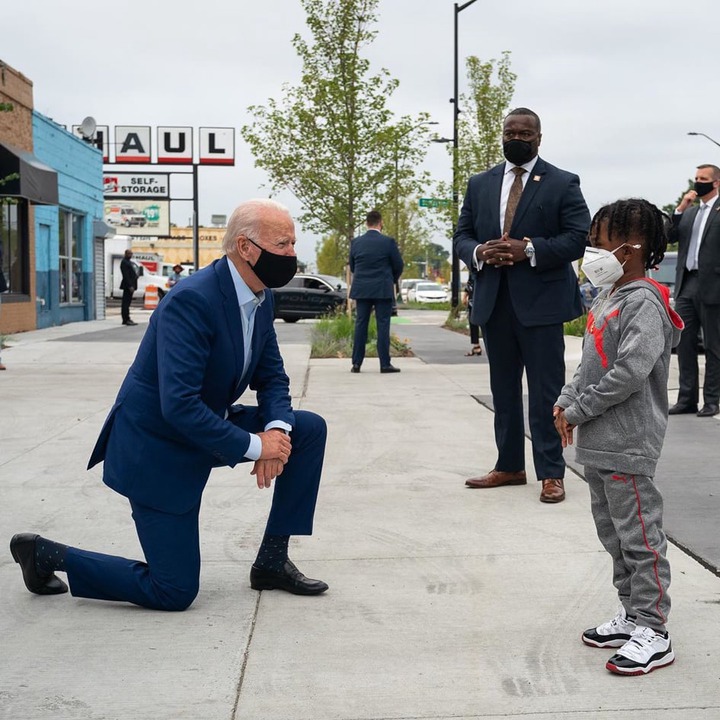 This made John Biden to call him and interact with him to know him more. Don Little getting such an opportunity expressed himself very well to Biden as he assured and prophesied him to come out victorious in the upcoming election.
"If you don't win this upcoming election, when. you see me pass by. You're the best to rule USA" He stated
Don Little speaking, he urged Ghanaian leaders to be humble to all Ghanaians regardless of their status because Despite Joe Biden's height, he still knelt before him.