Madam Elizabeth Yamoah who just graduated from Junior High School after enrolling in 2017 at the Odoben Presbyterian Junior High School. She was among the candidates who just accomplished their Basic Education Certificate Examination (BECE).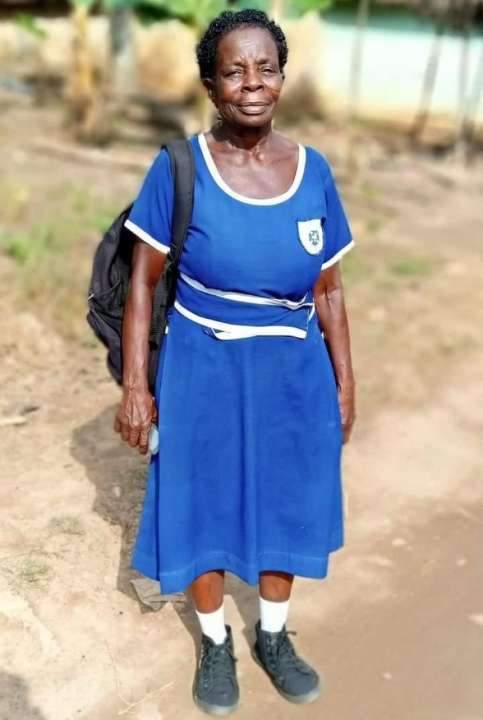 Madam Yamoah is aiming to further her education to the Senior High School (SHS) and become a professional nurse in the near future in order to help the less fortunate patients.
She was inspired to attend school after the introduction of the Free Senior High School Policy introduced by the New Patriotic Party (NPP) in 2017.
Madam Elizabeth Yamoah is a farmer who dropped out of school when she was in Primary 4 but has endeavor to continue her education regardless of her age.
Meanwhile, she finally completed today as the Basic Education Examination finally came to an end. A Photo is currently trending online in which she was sighted holding a champagne whiles her class mates were cheering her up.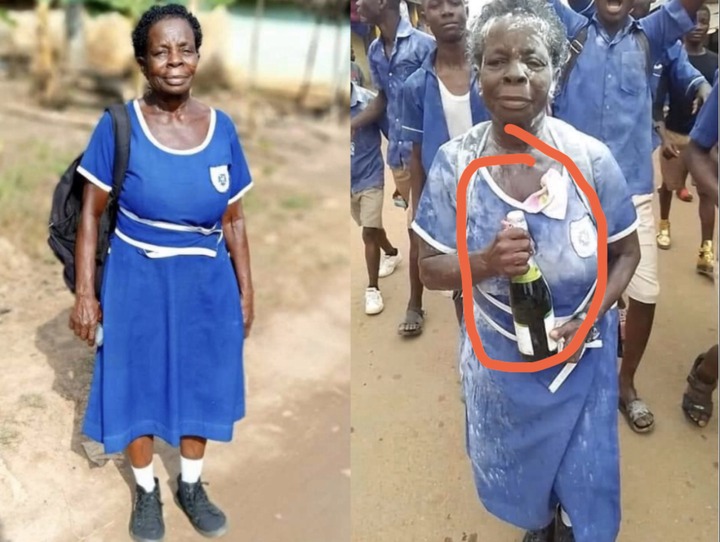 Indeed she deserve that special treat after portraying such a rare education movement and completing successful, and soundly.
See the Photo of celebrating her triumph below;