Yesterday, the trending news was about a certain BECE graduate who is by name Kelvin Odartey and 18 years of age who just graduated from Cosmos International School who built his own private car from scraps as it's been tagged as Ghana Lamborghini.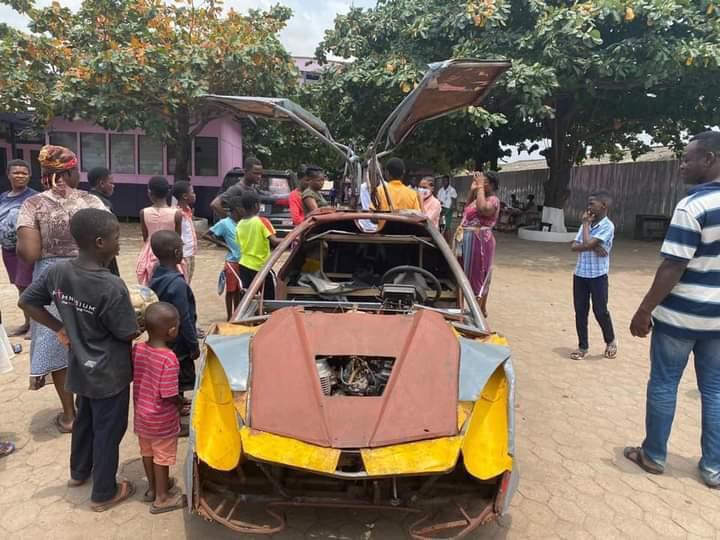 He drove his Lamborghini private car to School yesterday to write his final examination paper as it called for the masses attention with his innovative skills.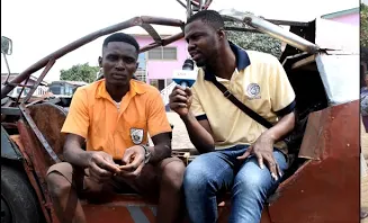 Meanwhile, just this afternoon, Pinax TV was able to grant Kelvin Odartey an interview in order for him to give more details over how he did his own car as such a young age without nobodys support.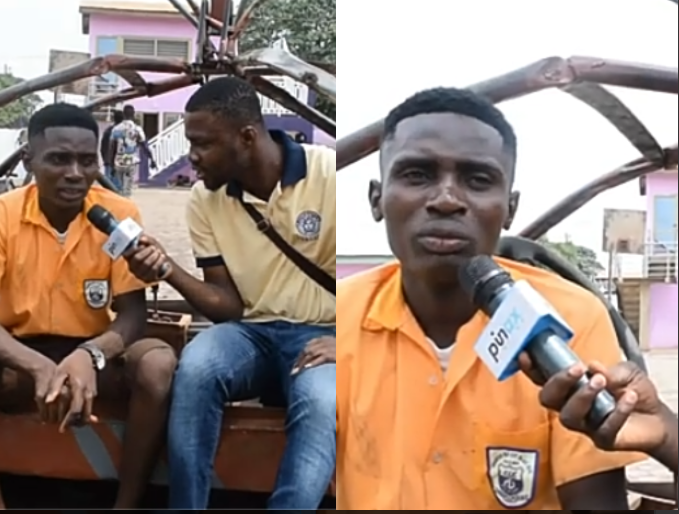 According to Kelvin Odartey, he got the idea and started to build it when he was in JHS 1 way back in 2017. Since I was a kid, I was more interested into toy cars and planes so I used to build toys with scraps. He stated.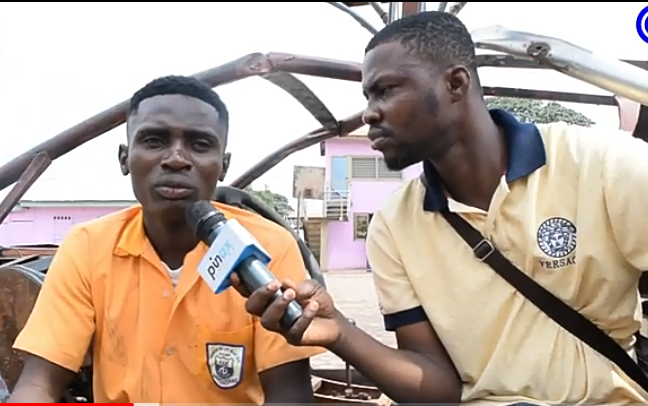 "I have send my School to several exhibitions with so many awards with my team in the Ga-Central but as time went on, I realise those awards won't give me the maximum platform to see the limelight with my unprecedented talent so I decided to start something real at home".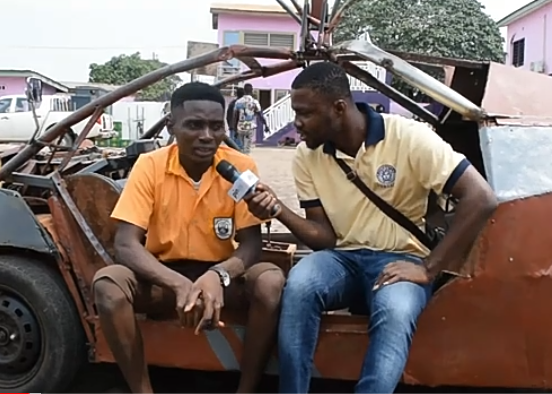 "At the start, I didn't find it easy because no one believed that I could do it including my family, they were urging me to focus more on my books. I didn't give up, so when they give me money for school, I manage it and save some to buy the needful spare parts that can help in the building"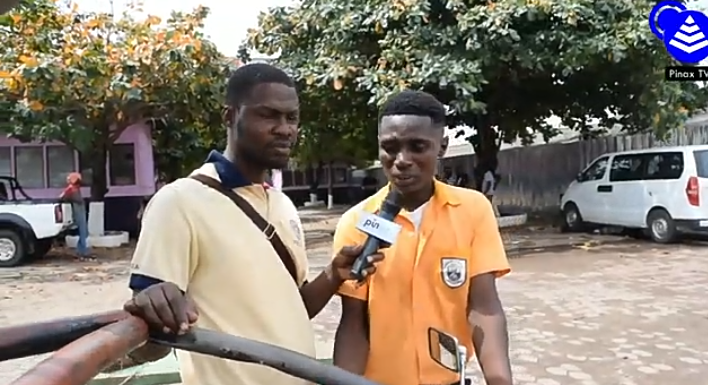 "I also did a part time job aside schooling such as, Carpentry, Mason, Auto repairer and Electrician but as an Apprentice. My friend had an Auto repairs shop so he was the one that showed me the functions and name of every spare parts" He stated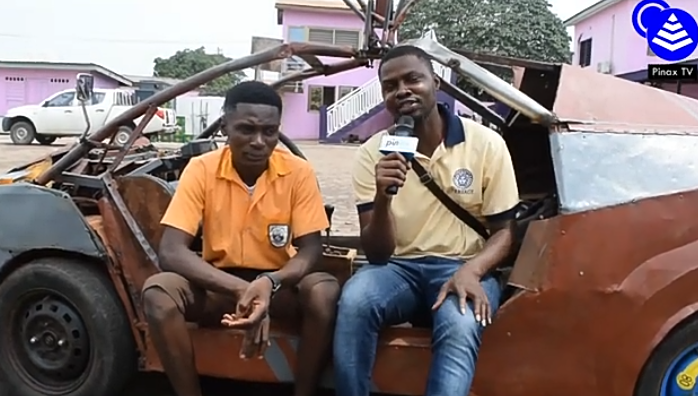 Kelvin Odartey then revealed that, his car was ready to hit the road after the final years were urged to go back to school but it was left with the painting. He then relaxed and painted in the last days of his final paper for it to look more attractive.