Recently, the popular Kumawood Actor who is popularly known for his hilarious character and height, Don Little, was the number trending topic in Ghana now after the United State Of America (USA) Presidential candidate, Joe Biden posted a Photo of a lookalike of him which many thought it was him.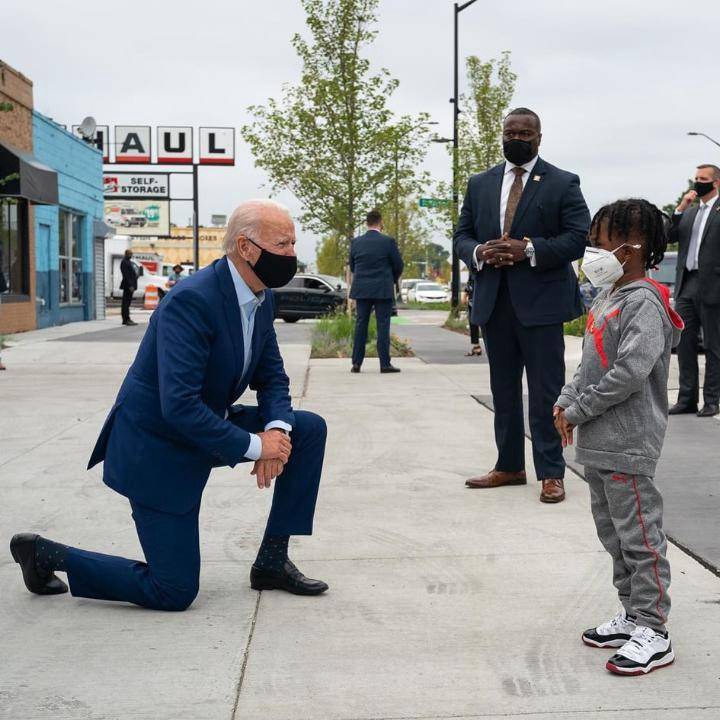 Joe Biden posted on his Instagram page to insinuate how The leaders of America must respect teenagers regardless of their status.
The picture surprised and shocked Ghanaians after such a highly prominent person in the USA knelt down to Don to pay tribute to the "Short Boy".
Don Little after having tapping into the fame, it later came out that it wasn't him but he is just a lookalike of the teenager. The photo Joe Biden posted wasn't clear enough to decide but later it was zoomed and indeed, It wasn't Don Little.
But some people are still insisting it was Don Little whiles some claiming he lied because the person is way different to him but with similar hairstyle.
See this Photos below and judge yourself;