The General Overseer of the Ebenezer Miracle Worship Service, widely known as Prophet Ebenezer Adarkwa Yiadom recently lost his cool after some allegations of him paying some people to fake sickness in order for him to pray for them for fake miraculous healing was leveled against him.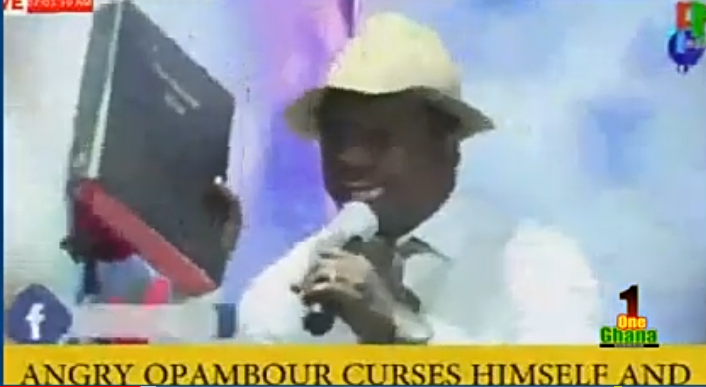 Prophet Ebenezer Adarkwa Yiadom on Love TV out of bitterness and anger took his Holy Bible to rain curses on the anonymous people who are backbiting on him.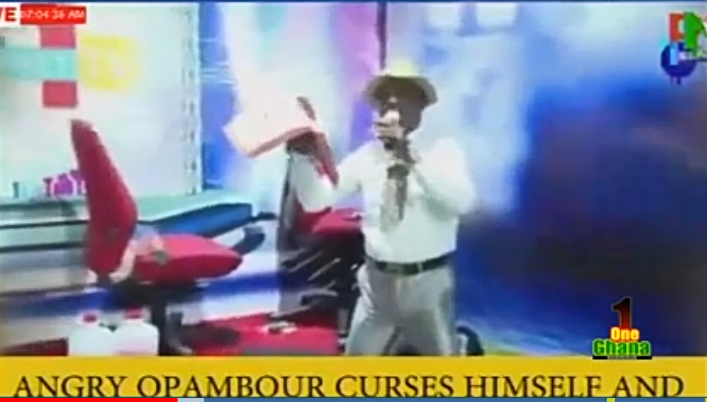 According to Opambour, if he has ever done such an abominable act in his ministry, God should get rid of him but if not, God should descend on the people who are making those false claims about him.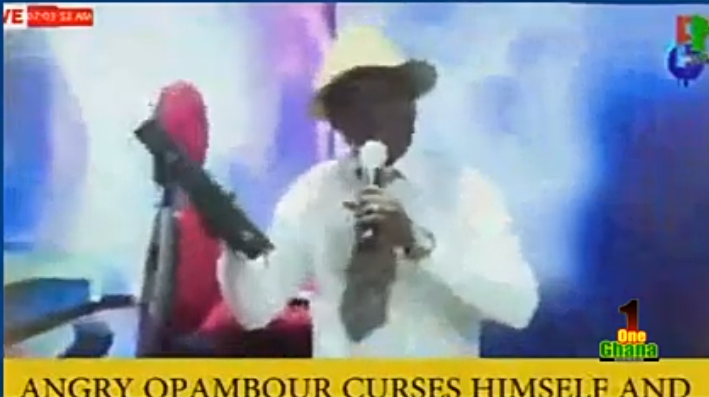 Unhesitantly, Opambour used the Holy Bible to invoke curses out of anger and pain on Live TV.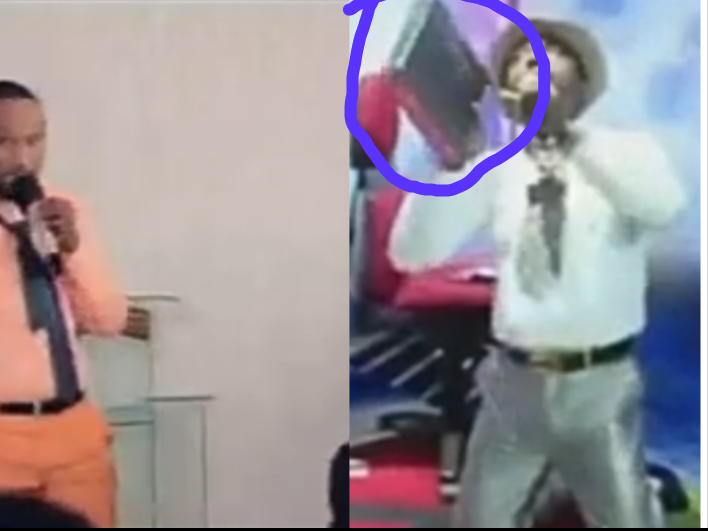 Meanwhile yesterday the Founder and Leader of the Springs of Grace and Power Embassy International, Prophet Elijah Kofi warned his colleague Prophet never to curse with the Holy scriptures again because it is very dangerous to his live.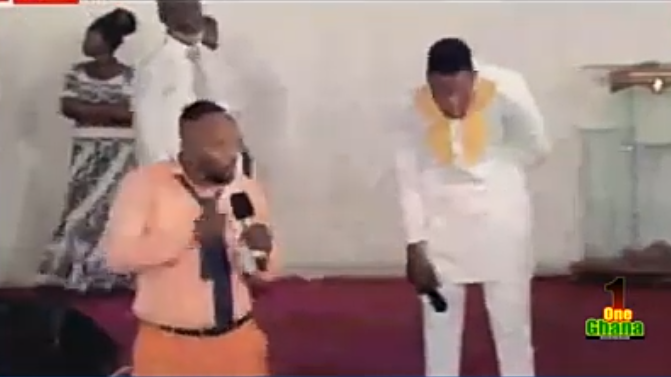 As Pastors, sometimes we think we are perfect but deep down we are sinners or we might have done some abominable act way back which we have forgotten. He stated.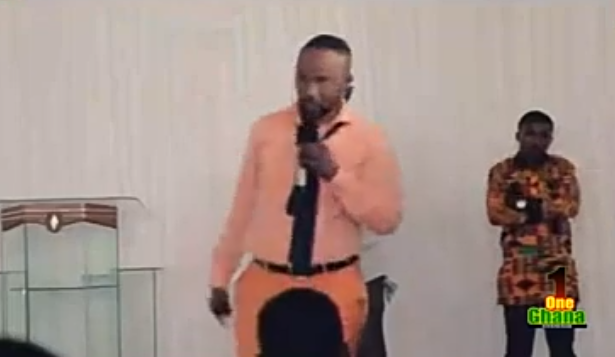 According to him, As a man of God, You've to bring out blessings always from your mouth than curses because Jesus Christ loved his enemies as himself no matter what they did to him. So it is good to portray the lifestyle of Jesus Christ.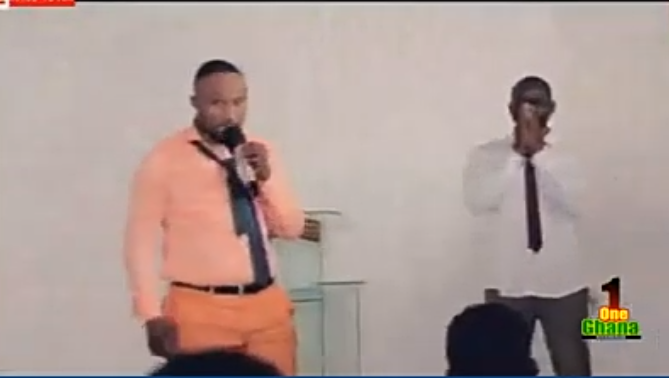 He then urged Opambour to start blessing anyone who makes any false statement against him or else he can die live on TV if he ever uses the "Holy Bible" to curse again.