Why Do Goats Eats Paper? Goats are Herbivores animals. They eat plants, grass, or anything made from wood. It's not a surprise that goats also eat paper.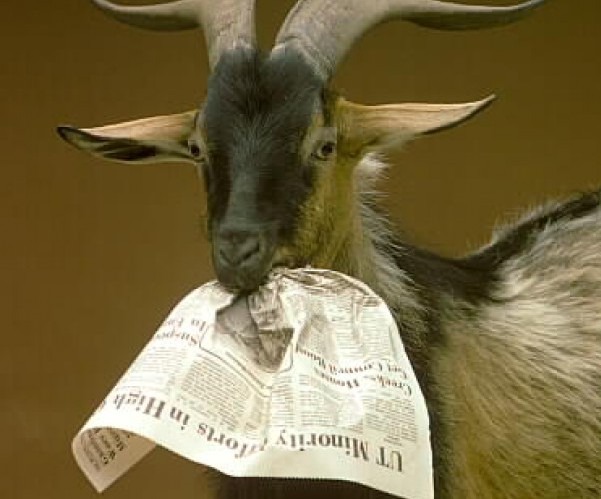 Goats eat paper because of its smell. Since paper is made from wood, the goat thinks that it is also one of the plants. Paper is specifically made from pulp which contains vegetable fibre.
There is nothing wrong for goats eating paper because they can also digest it with no harm. They have well-built digestive system so they don't usually experience constipation or diarrhoea when they eat paper or any other plants.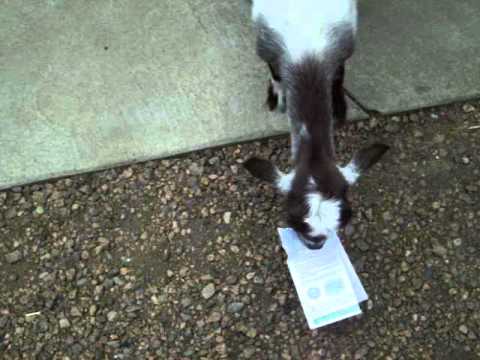 However, paper with ink can be dangerous to the goats because the ink contain chemicals that might damage the digestive system of the goats.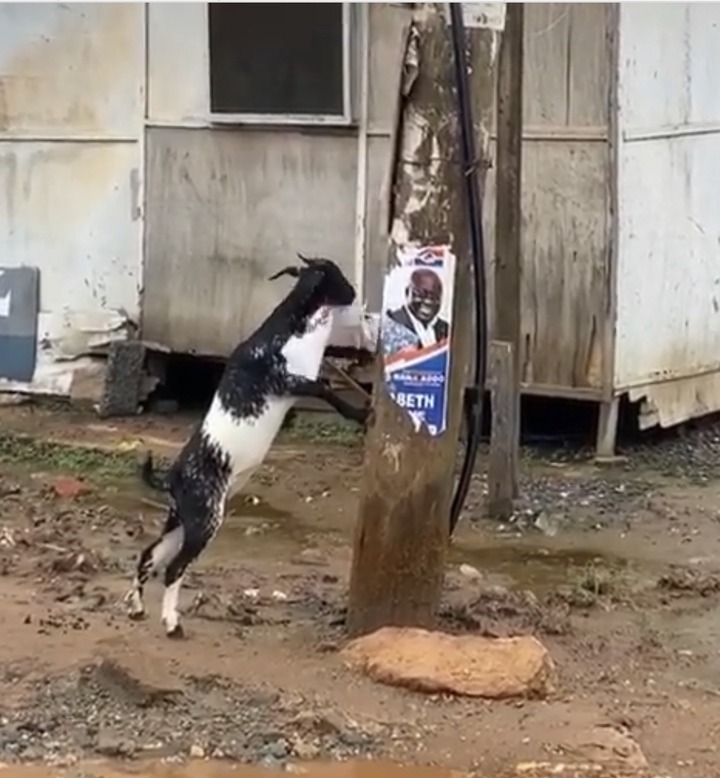 Meanwhile, just yesterday, a Goat was captured on cam, chewing President Akufo-Addo's campaign Poster which set the internet ablaze with the involvement of propaganda. But upon this brief article, I just want to educate Ghanaians on why Goats feed on papers because it is nothing strange or new.
Moreover, this is not the first time goats have been spotted chewing campaign Posters. Recently, one was even captured chewing John Dramami Mahama's Poster so it is no news to the internet.
I just want you to know that Goats are always willing to eat anything edible. They are browsing animals which means they can chew, eat or nibble anything that resembles and smells like plants.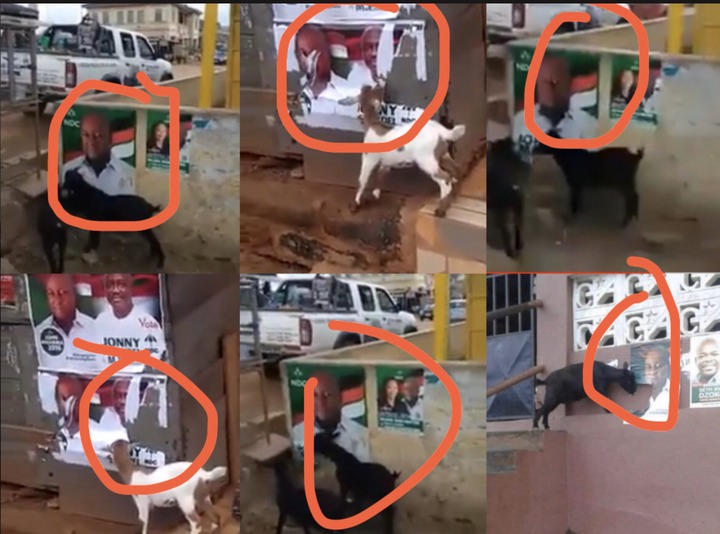 See Photos of goats feeding on Campaign Posters below;