This morning, we woke up to hear an information has it that, some armed persons believed to be part of the Western Togoland society has caused chaos after the blocked roads in the Volta and Eastern region road.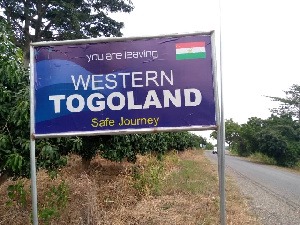 According to close sources, the group has blocked the road at Juapong, Akrade and Akuse Junction on the Accra road stopping vehicles to move as it caused a stagnant traffic.
The incident which occurred in the early hours of 3:00 AM on Friday morning has seen many passengers stranded as no vehicle is allowed into the area that has been blocked.
The separatist group Western Togoland has taken over Juapong, a town in the North Tongu district of the Volta Region of Ghana.The Western Togoland group had mounted banners and huge sign posts to set an alarm that they are now independent from the Voltarians.
From the ongoing feud, we saw tyres being burnt and roads being blocked by obstacles to close all entry points to their territory. The Ghana Armed Force too are really doing a very good job to calm them down but the Western Togoland Group seems way aggressive.
Some had even been injured in the cause of the clash with the Armed Military Officers. It's really disturbing for this to be happening at the peak of the election year. The people of Volta Region need enough peace ahead of the 2020 elections.
Ghcelebinfo.online has gathered some astronomical scenes from the ongoing feud at Juapong to show Ghanaians how devastating and worrying the Westen Togoland is causing.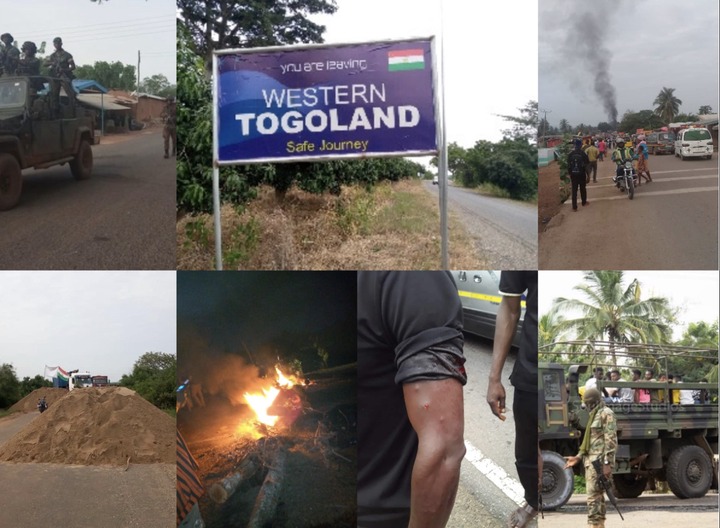 Check out some Photos from the ongoing chaos below;