On 18th September 2020, the trending news was about a certain BECE graduate who is by name Kelvin Odartey and 18 years of age who just graduated from Cosmos International School who built his own private car from scraps as it's been tagged as Ghana Lamborghini.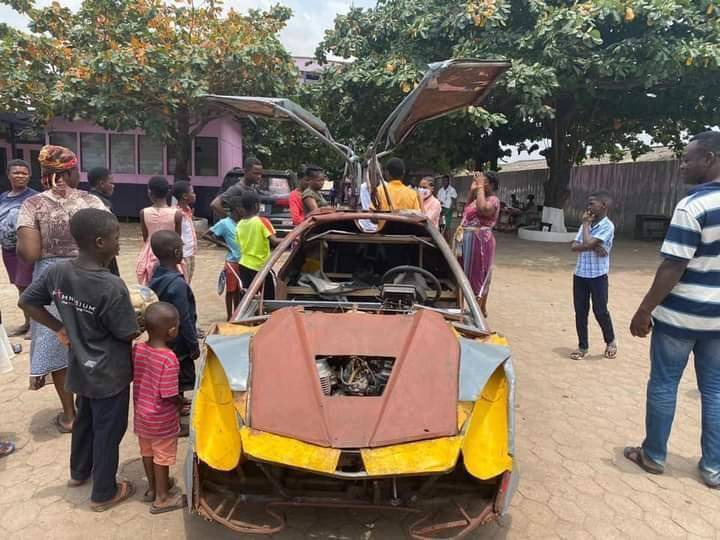 He drove his Lamborghini private car to School to write his final examination paper as it called for the masses attention with his innovative skills.
Kelvin Odartey got maximum support and attention from Ghanaians and other prominent people for his unprecedented innovative and creative ideas to make his own car at such a young age. Indeed Kelvin Odartey is talented.
Meanwhile, the Deputy Ministry for Gender popularly known as Hon. Gifty Twum Ampofo endeavour to pay a visit to Kelvin Odartey in order to interact with him and know how she can support him in her possible means.
She was able to interact with the youngster as she vowed not to let such a talent go waste because gifted people like this in Ghana are rare not to say of his age. She stated.
Hon. Gifty Osei Ampofo then took a ride together with Kelvin Odartey in his own made Lamborghini to test how it works. Indeed Madam Ampofo enjoyed the short ride.
Watch video below;