The National Democratic Congress (NDC) has been very aggressive and busy in recent months as they are craving and pushing to come back to Power after they were overwhelming thrown out of Power.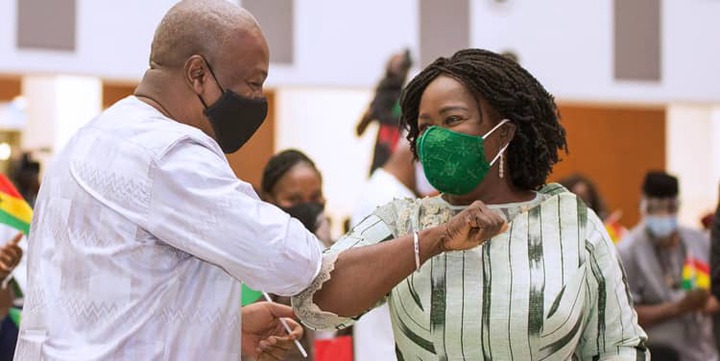 The Flagbearer of the Party, John Dramani Mahama and his running mate, Prof. Jane Naana Opoku Agyemang is trying in all their endeavor to win the hearts of Ghanaians once again with their promises and agendas.
They have been very consistent in their Presidential ambitions with the help of their various supporters in various constituencies.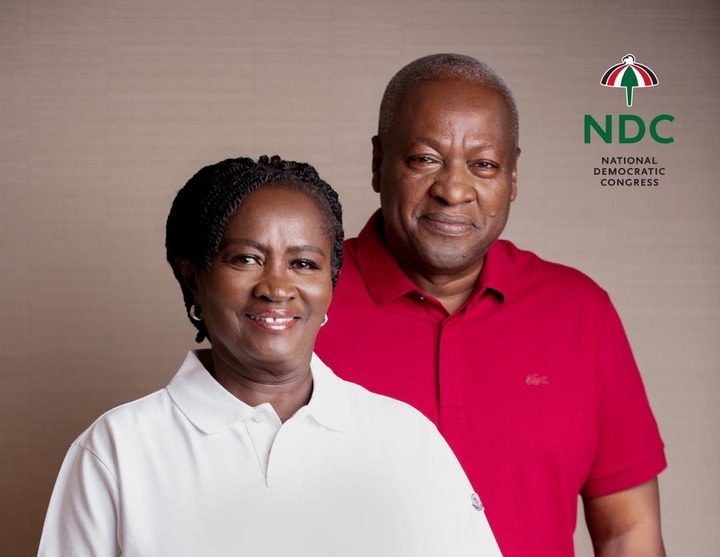 Meanwhile, today Ghcelebinfo.online sighted a Photo on Instagram whereas an NDC woman supporter was captured doing what men are suppose to do instead and to be honest we were really stunned after seeing the image. So we decided to share it to readers on this platform to have a glimpse look at it.
This picture is rare and it tells more about how loyal NDC women supporters are to their cherished Party. No propaganda on this one but it's really nice to see how a woman took such a risk to climb such a high electric pole just to fix the Party's flag.
Moreover there were men standing idle looking at her do the work. Yes indeed it's a rare picture. Take a glimpse at it below.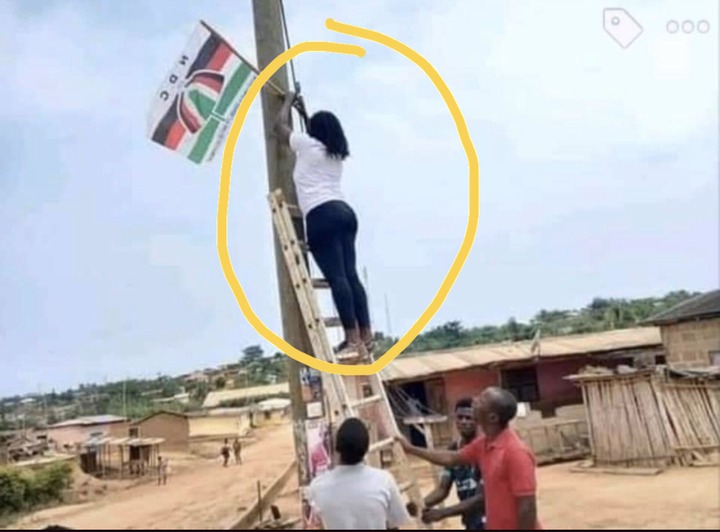 See the Photos below;