In this very Election year, All Political Parties in Ghana are endeavouring to come out victorious with all aggressiveness.
In Ghana the two Policemen Party Giants is the; New Patriotic Party (NPP) and the National Democratic Congress (NDC). This two Parties have been rivals for over a decade now due to how they normally lead other Parties in vote counts. They have been the most prominent Political Parties for over so many years now.
The New Patriotic Party (NPP) since coming into government has been very influential and consistent in their doings in order to lure and convince Ghanaians for them to get another term in office with their progressive policies.
The New Patriotic Party (NPP) have been very consistent in this very latter part of the year to the much anticipated 2020 election with their campaign promises. Undoubtedly, they seem to be the best because no Party has seen defeat after their first term in office since 1994.
Meanwhile, yesterday the New Patriotic Party (NPP) Launched their Ashanti Regional Campaign and the Oitdooring of Parliament Candidates as it was held at the Kwame University of Science and Technology (KNUST) Great Hall.
The program saw some prominent persons such as; Chairman Wontumi, Diana Asamoah, Agya Koo, Abronye DC and many more. It ended successfully and optimistically ahead of the 2020 elections.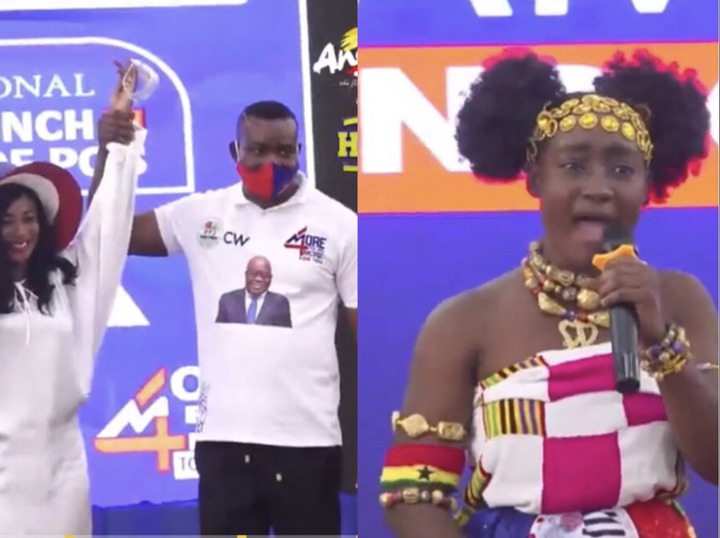 Check out some Photos below;