Recently, a rumour circulated in Ghana which stated that the popular Ghanaian Traditionalist and spiritualist widely known as, Nana Kweku Bonsam has revealed that he will endeavour to contest for the 2020 Election as an aspirant for member of Parliament for the Offiso North Constituency.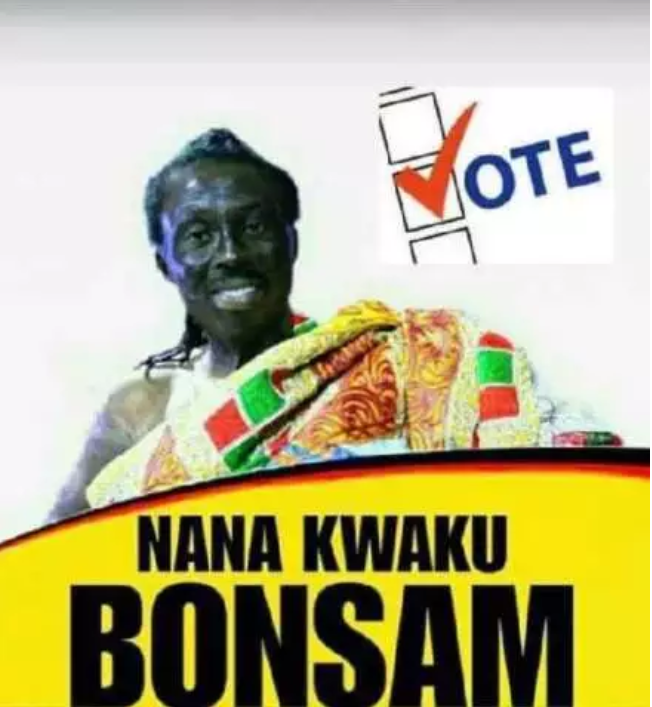 Nana Kweku Bonsam who is known by his private name as Steven Osei Mensah has revealed that, he is very keen to get into Politics as an aspirant of being an MP to eradicate corruption and help make massive development and progress in the Offiso Constituency because there is no development going on in the district.
Nana Kweku Bonsam is standing as an Independent Candidate at the moment as he has not unveiled his preferred choice of Party yet.
Meanwhile, Nana Kweku Bonsam is also known to be very influential on social media with his unprecedented address to societal issues on his Kweku Bonsam TV.
He is taking the advantage of his influential demenor to campaign ahead of the 2020 Elections.
Nana Kweku Bonsam this morning went live on FB to prove to the Residents of Offiso that he is not after the state's money but he is willing to help with his own resources with passion for progress.
Nana Kweku Bonsam unhesitatingly flaunted his fleet of cars to tell Ghanaians how wealthy he is as a Fetish Priest to send a message that he is aspiring for MP with the motive of progress.
Nana Kweku Bonsam owns 22 Porsche cars with a few more spoilt old cars. He showcased this to as a part of his campaign.
Check out some Photos of Kweku Bonsam's fleet of cars below;