Monkeys lives all over the world and comes in various shapes, sizes and colors. As one of our closest relatives, these mammals are very intelligent and have opposable thumbs, allowing them to use tools and act similar to we humans.
Monkeys are varied in shape and size as humans so as they are classified as replica of humans together with the likes of Chimpanzee and Gorilla.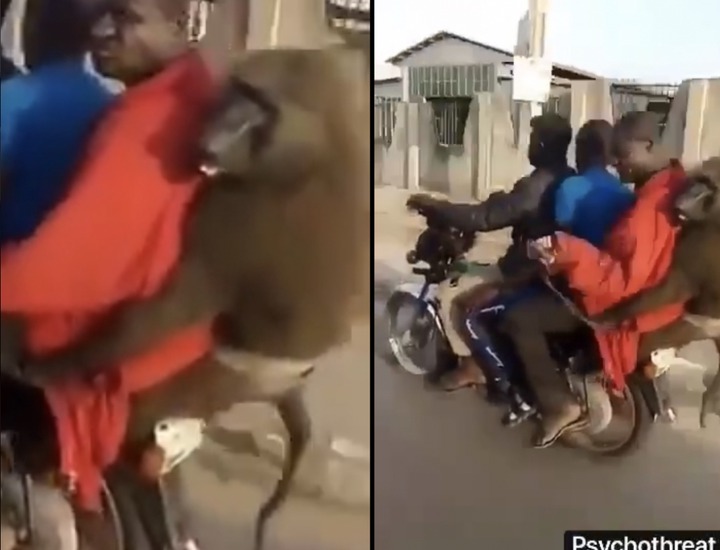 Meanwhile, Ghcelebinfo.online scrolling through the socials sighted a hilarious video of a monkey enjoying a ride on a motorbike together with two passengers. I guess it's a drill monkey and it's very obvious.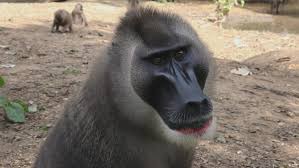 The drill monkey (Mandrillus Leucophaeus) is a primate of the family Cercopithecidae (Old world monkeys), related to Baboons and even more closely to mandrills.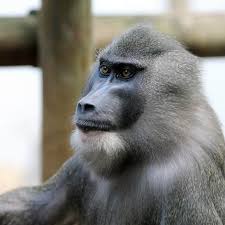 The drill is a short-tailed monkey up to 70 cm (28 in) long, similar in appearance to the mandrill, but lacks the bright blue and red on the face of that species. It has high s£xual dimorphism in weight, with males weighing up to 50 kg (110 lb) and females up to 12.5 kg (28 lb).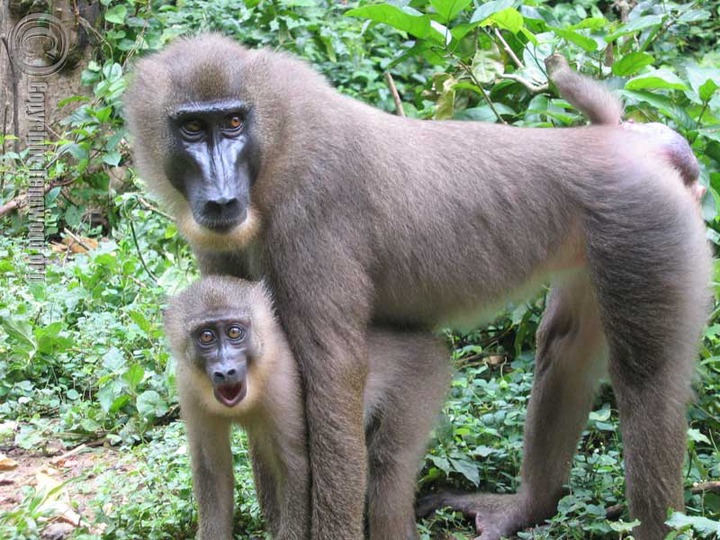 The body is overall a dark grey-brown. Mature males have a pink lower lip and white chin on a dark grey to black face with raised grooves on the nose. The rump is pink, mauve and blue. Female drills lack the pink chin.
I am really into monkeys so I know more about their species that's why I decided to write something upon the video sighted. It's very funny but thoughtful over how a monkey was on a ride with humans.
Watch the video below;