Recently, the government announced a mandatory $150 COVID-19 test fee upon arrival at the Kotoka International Airport before setting off to your destination.
A lot of Ghanaians have since lambasted the government for this move indicating that it is too expensive for the less fortunate to pay an amount of such rate.
The mandatory testing, which is to be conducted for all passengers coming into the country forms part of directives outlined by the Ministry of Aviation and Health to ensure that the deadly disease is not imported into the country.
Many groups including the Bureau of Public Safety are also asking government to scrap the entire fee – but the government has turned deaf ears on it. Well… Maybe it is helping the nation as a whole.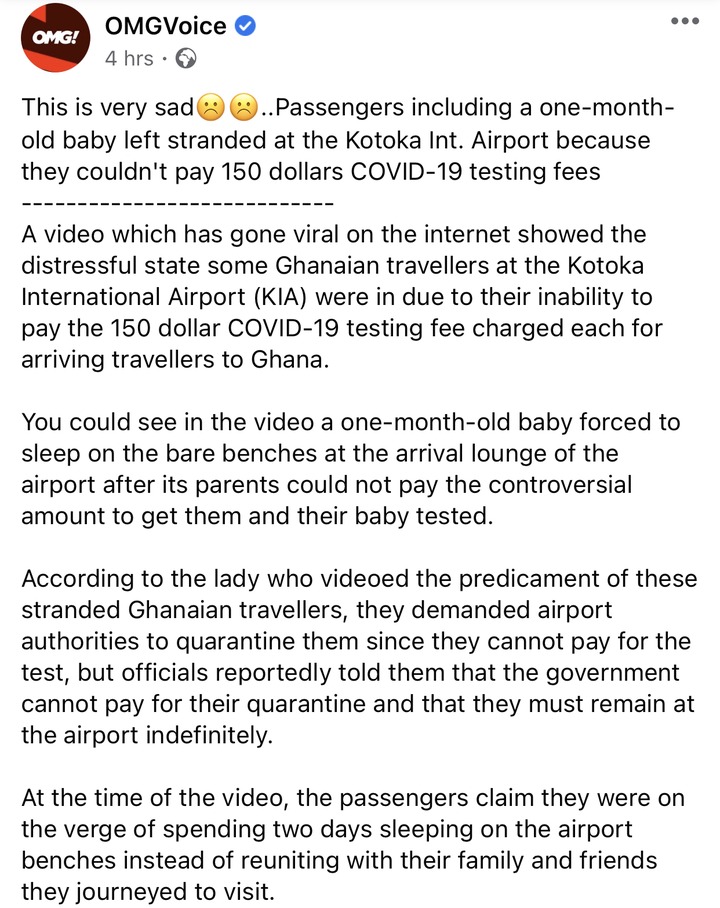 Meanwhile, in a video sighted on OMGvoice page, it was states that, Passengers including a one -month old baby has been left stranded at the Kotoka International Airport because of their inability to pay 150 dollars COVID-19 testing fees.
This has caused mixed reactions from netizens on social media after the video was sighted. You could see a one-month old baby forced to sleep on the bare benches at the arrival lounge of the airport after its caretakers could not pay the amount leveled to get them and their baby tested.
According to close sources, the predicament of these stranded Ghanaian travelers, they demanded airport authorities to quarantine them since they cannot pay for the test, but officials reportedly told them that the government cannot pay for their quarantine and that they must remain at the airport indefinitely.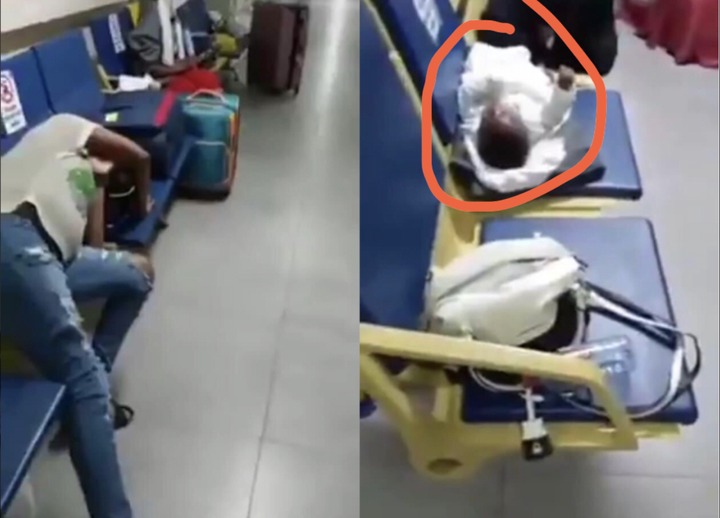 Check out screenshots of the video below with reactions from the masses;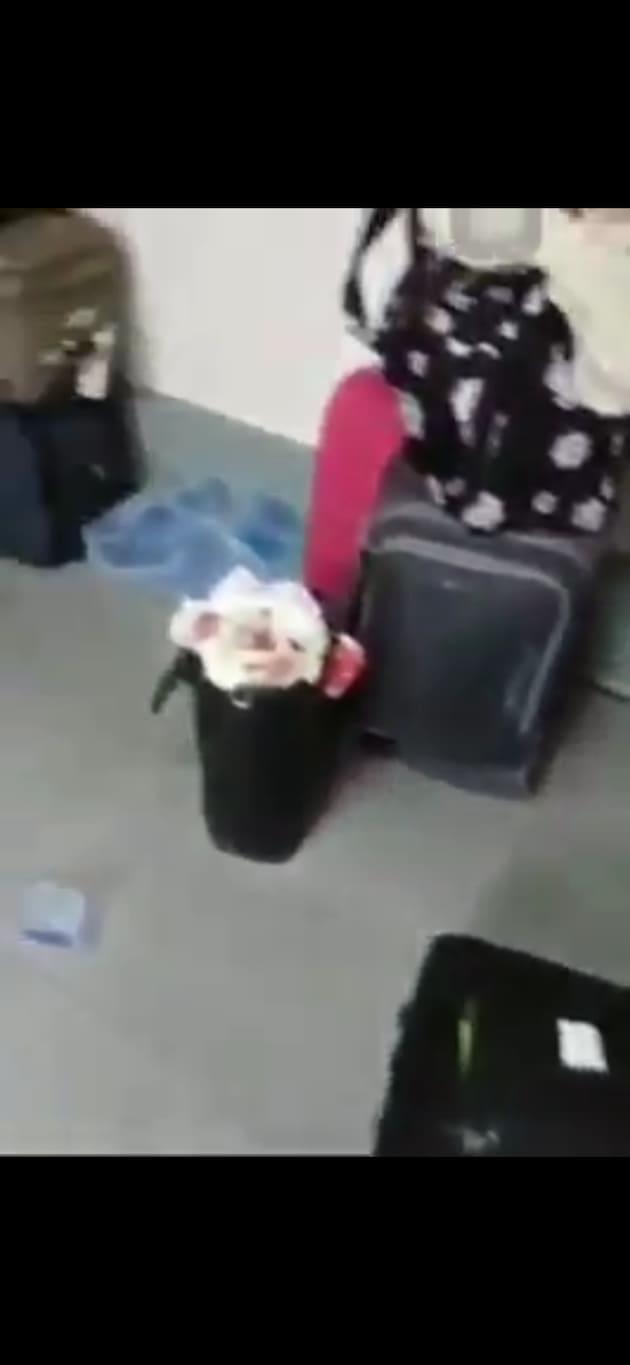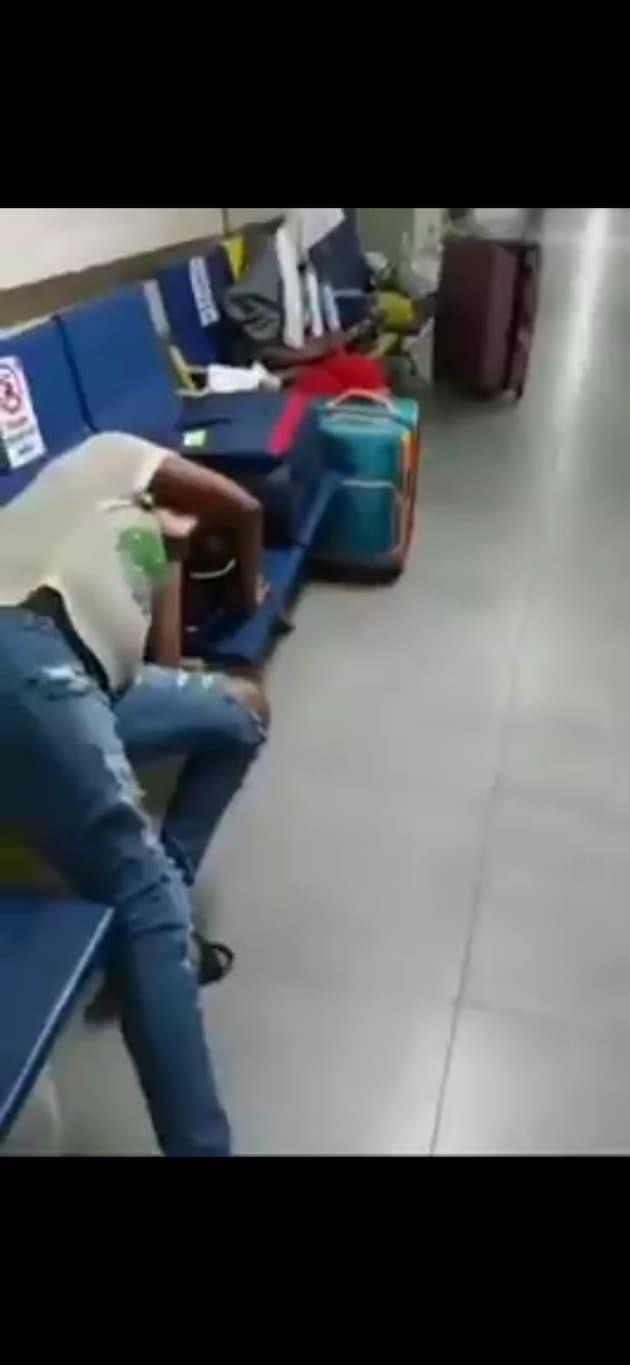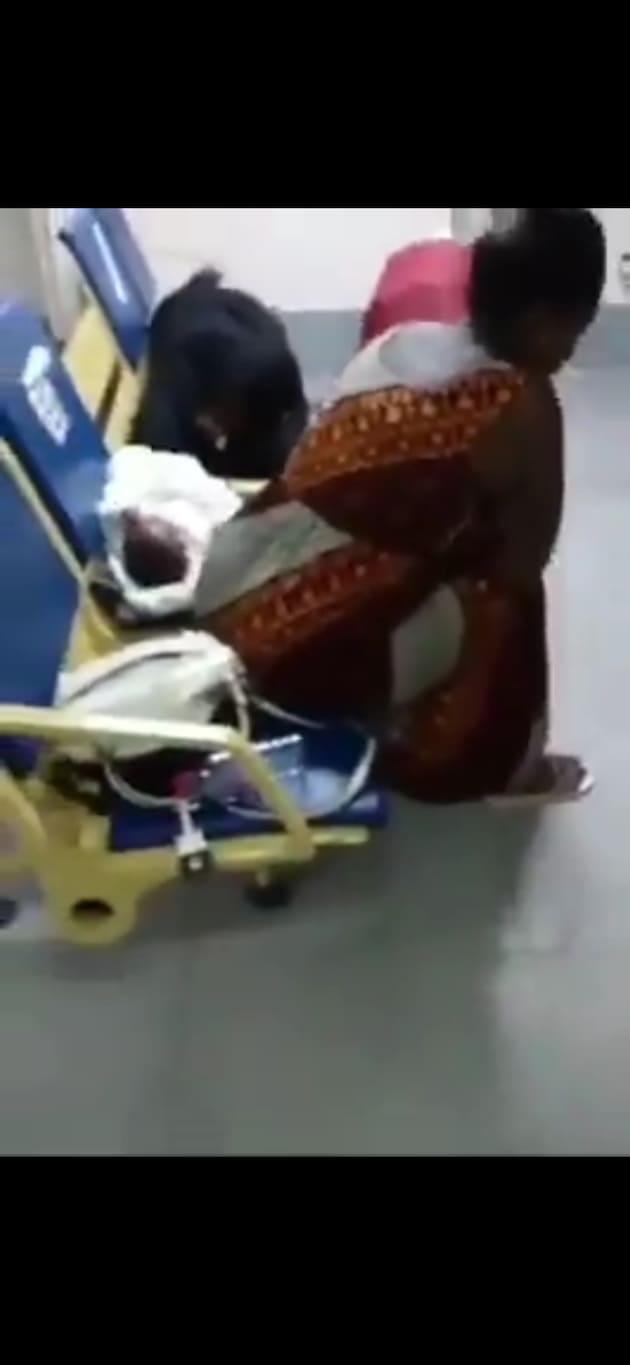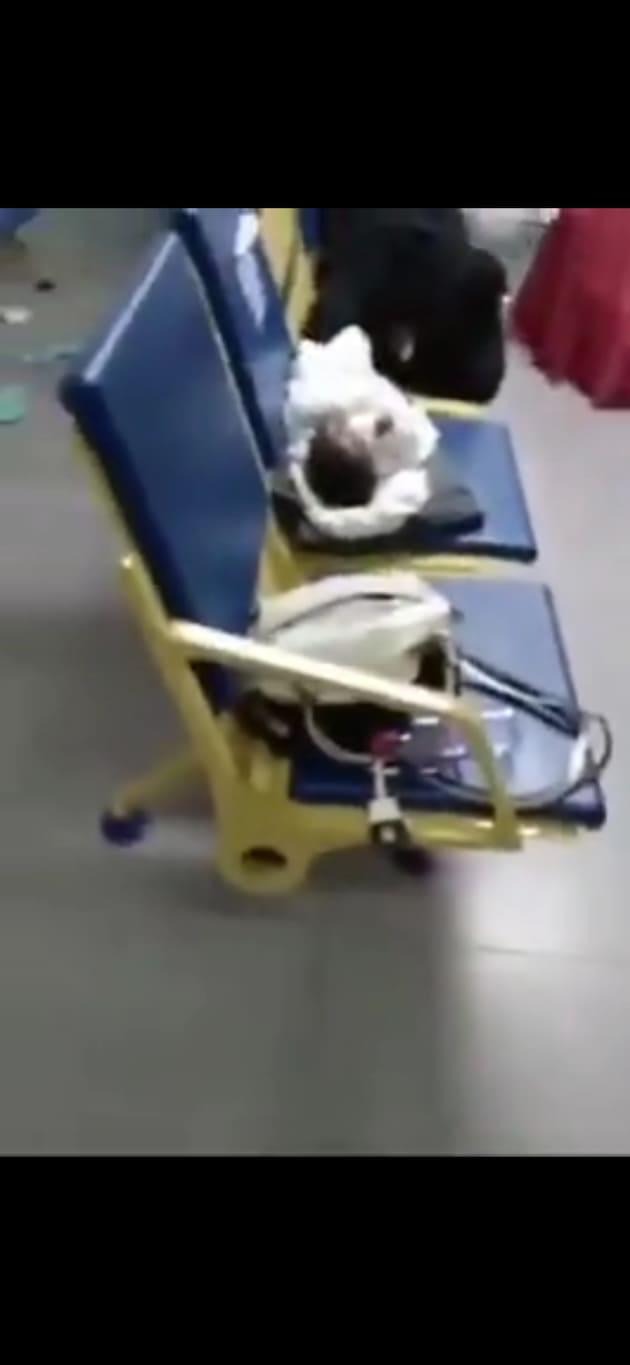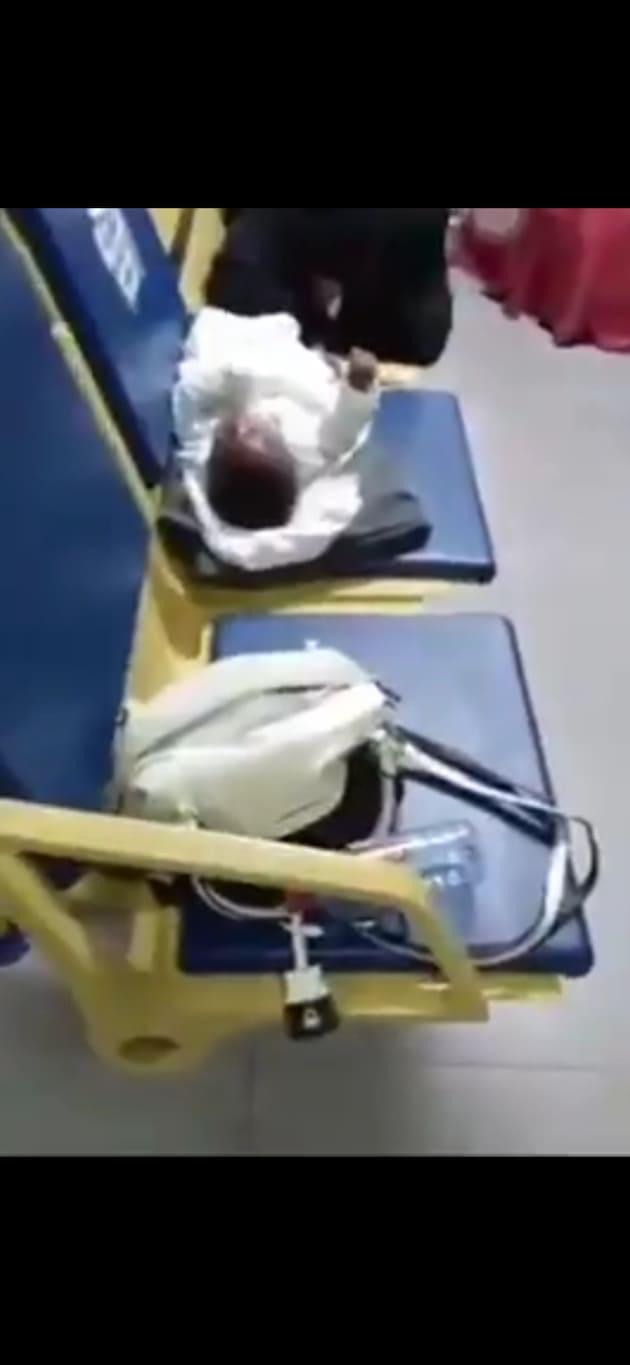 Check out some comments over this video below;