Just recently, an information had it that, some armed persons believed to be part of the Western Togoland society caused chaos after they blocked roads in the Volta and Eastern regions and attacked Police officers who went there to ensure peace but they attacked these Police men kidnapped them and seized their weapons.
The Western Togolanders seized 10 AK47s after they perpetrated the Aveyime and Mepe Police Station.
The military and the Ghana Police Service did their possible to reduce the tension and do the needful thing by searching for the Guns after they stormed the Mepe township.
Meanwhile, today a video is going viral on the socials videod by the officers that shows how the Police Officers arrested one "Scape goat" in the Western Togoland group as he led them into a deep bush to show them where the rifles were hidden.
After they got to the hidden spot, the 10 guns was wrapped with a large black polythene as it was buried under in the bush. The arrested suspected Togolander did a good job by surrendering as he did the needful action.
The Police has now retrieved the stolen guns few days ago but the video but the net just this afternoon.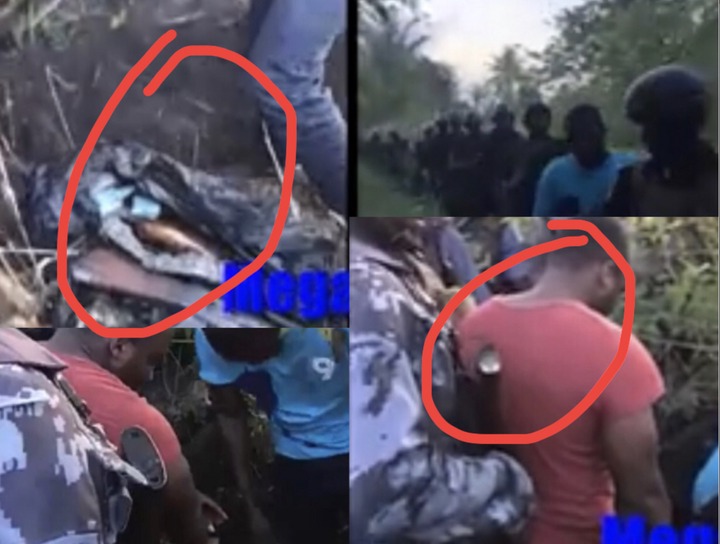 Watch video below;