A marriage ceremony between 97-year-old man marries 24-year-old lady has set tongues wagging social media on this past week.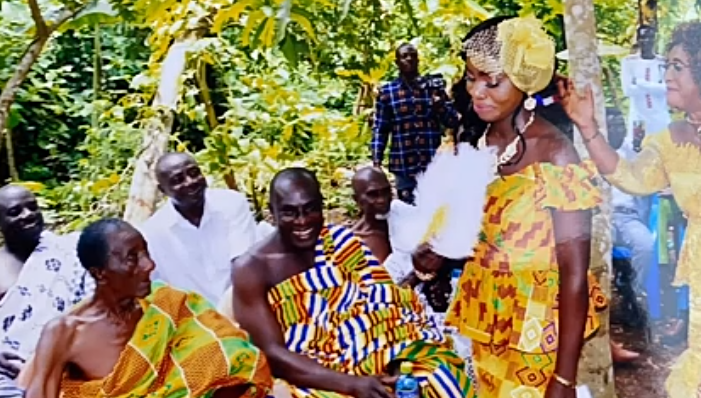 They say age is just a number and true love comes in all sizes and shapes.
However when a man engages a woman who is extremely younger than him, it's very scarce in this modern era in the eyes of the society.
A case in point is this 94-year old grandpa by the name Michael, who has become a trend on all social media platforms after he married a 24 -year old lady.
Aside the the huge age difference, Ghanaian on social media are particularly enthused about the background song in the video.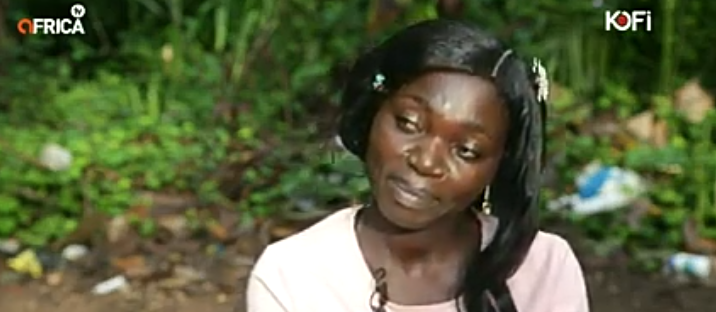 Meanwhile, the lady who is known as Akua Asabea has finally break her silence on why she decided to accept the proposal of Akwesi Gyan the 94-year old man without thinking twice of what the society would have reacted.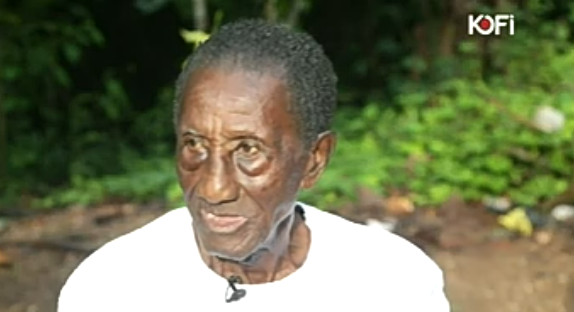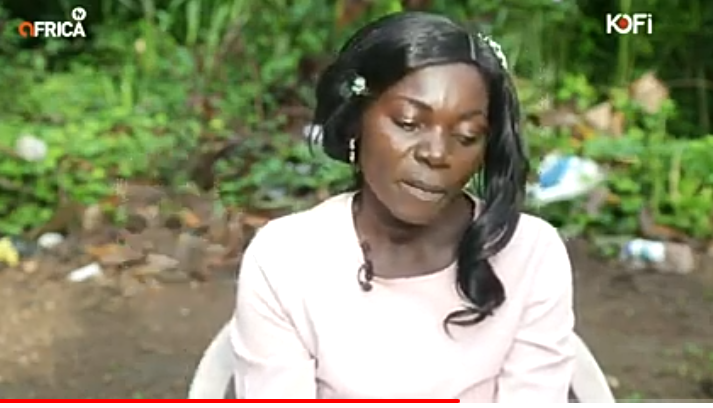 Kofi Adoma Nwanwani of Kofi TV was able to interview the couple's on how thy are coping with their marriage and how why she decided to choose Akwasi Gyan over more young men.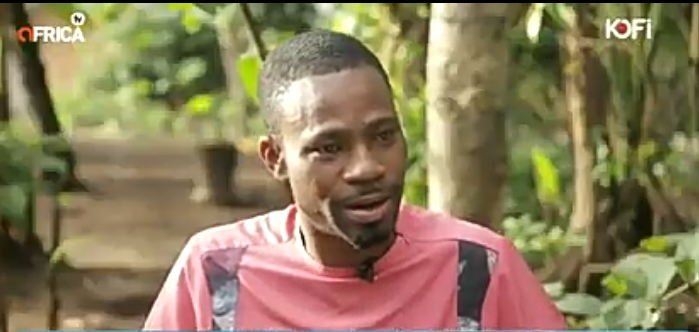 According to Akua Asabea, his actual boyfriend she dated First dumped her after she got impregnated. Life became very hard for her because no one cared about her pregnancy with the negligence of her boyfriend.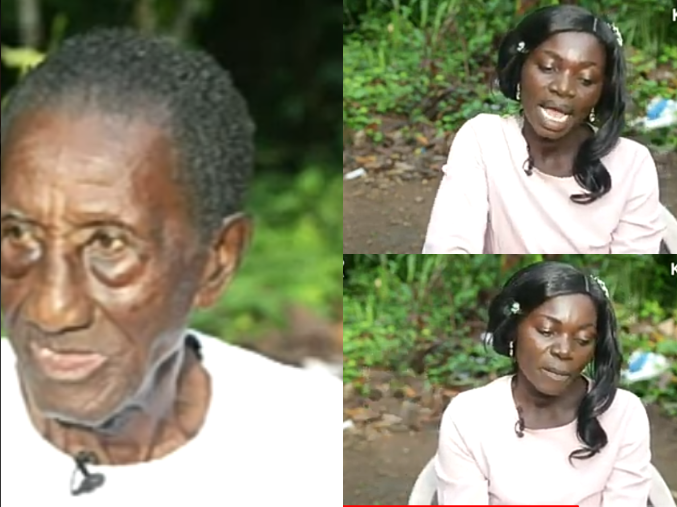 But hopefully, Akwesi Gyan decided to accept her and her child to start a live together with her as one family. They have been together for over 3-years now before Akwasi Gyan opened up of his plans to wed her.
Unhesitatingly, she accepted the proposal as they got married.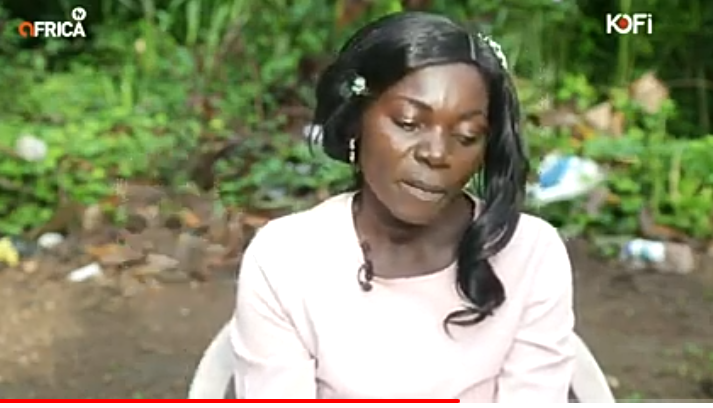 "I love him very much because of the Unconditional love he showed me when everyone neglected me after getting pregnant in my late teenage age. He has showed me an undying love unlike this young men nowadays" she stated.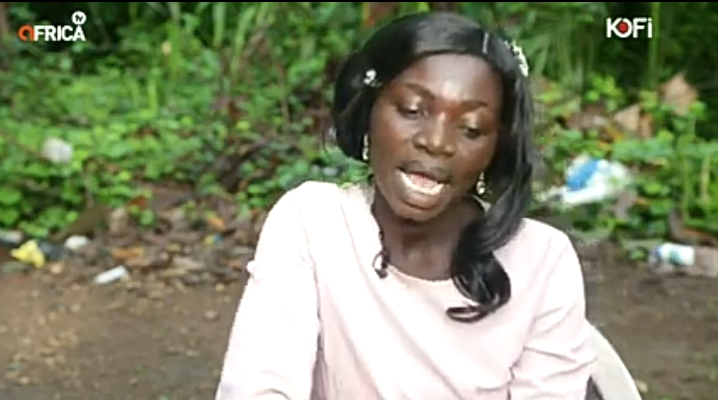 "I see him to be more just like a young man due to how healthy and strong he is. He is very caring and faithful and I don't care about what the masses suggest because Akwesi Gyan deserve better for showing me such a true love. She lamented.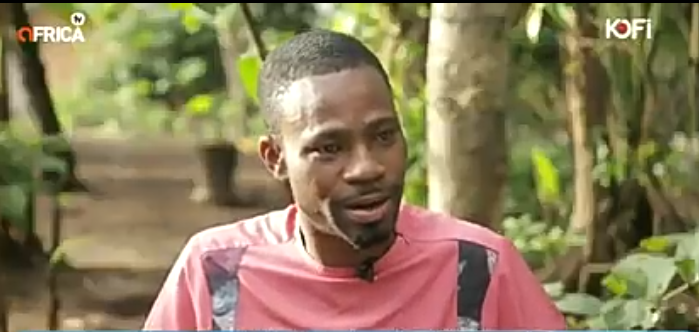 This interview was granted just this afternoon by popular journalist, Kofi Adoma Nwanwani.