The Founder and Leader of the Alive Chapel International (ACI) popularly known as Bishop Salifu Amoako has been very clouted in recent times due to the number of interviews he has been granted lately.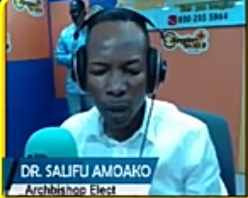 Meanwhile, he showed up on an interview on Kingdom FM, Accra to talk more about his personal and spiritual life as he eventually descended on the the Founder and Leader of the Alabaster Prayer Ministry, Popularly known as Prophet Kofi Oduro.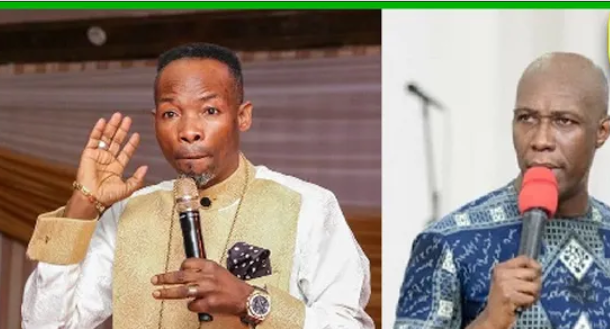 Prophet Salifu Amoako expressing his bitterness against Kofi Oduro, he stated that, Prophet Kofi Oduro once made a controversial statement that Ghanaian Pastor's who have out Prophecies are fake men of God.
Speaking, he quoted that, He tried his possible best to confront Kofi Oduro over his statement because he fell offended by his words due to how he also give out Prophecies.
Unfortunately, Kofi Oduro wasn't ready for his confrontation meanwhile their both of their Church is very much close.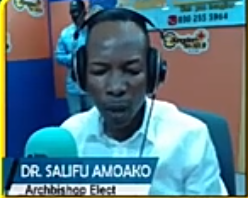 "Prophet Kofi Oduro haven some proud and jealousy character in him and he must learn how to speak when addressing issues concerning his fellow men of God". He averred
"Every human being has a jealous character because God is even a jealous God, but not to an extreme jealousy". He stated
He then urged Prophet Kofi Oduro to be very mindful of his words when addressing issues on the socials.
Watch video below;