The torrential rainfall that hit Accra and its environs in the early hours of Saturday has brought untold hardship to people living in water-logged areas with poor or no drainage systems.
Videos making rounds on the internet give a very unfortunate account of massive rainwater that has overtaken the Accra stretch of the Kasoa-Accra highway.
The water has completely ripped the road apart as houses and cars are submerged in the running water. Individuals and people living in these areas are counting their losses as they look on with apprehension.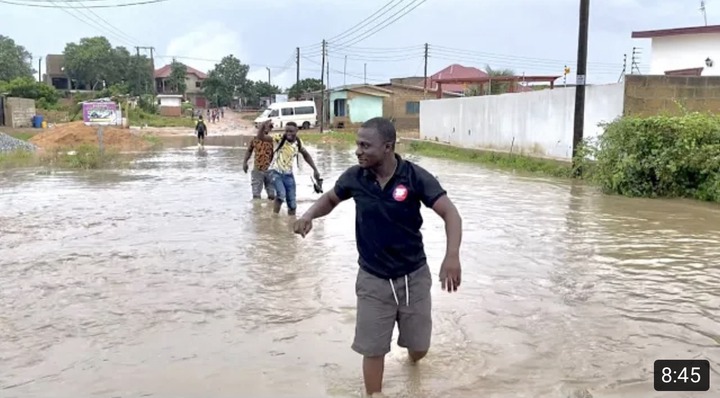 Meanwhile, Popular Ghanaian Social media influenced, Blogger and Journalist has taken to social media how the his resident (Kasoa) has been flooded after a heavy downpour in According to ZionFelix, the downpour has destroyed some of his neighbors properties after the downpour overflowed into homes leaving the resident in a serious panic.
As a journalist, ZionFelix went round his resident to see more on how things are going and honestly it's very pathetic and an eyesore.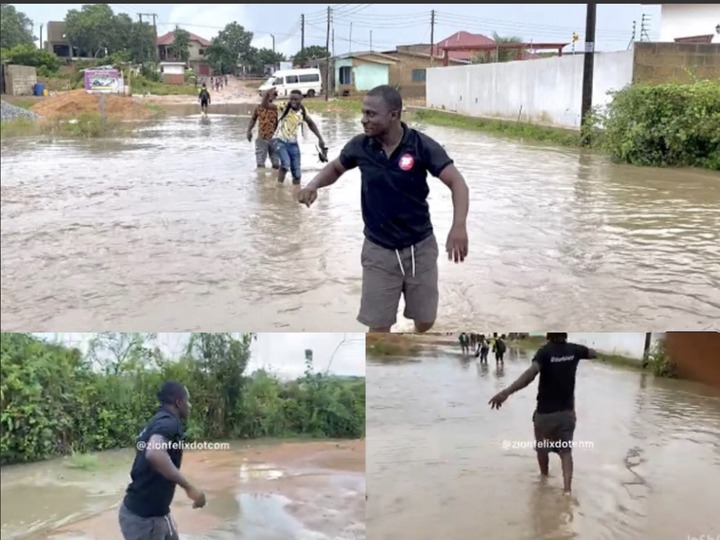 Watch video below;