The presidential candidate for the Ghana Union Movement (GUM), Rev. Christian Kwabena Andrews, popularly known as Osofo Kyiri Abosom has been very famous after he declared his Presidential ambition.
The Pastor, who is yet to be voted in as the President of Ghana by the masses has not been in the Political game for ages but has been very influential as he has won the hearts of most Ghanaians.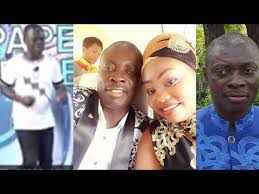 Osofo Kyiri Abosom don't normally flaunts his family like other Pastors. The Wife of Sofo Kyiri Abosom who is known as Minister Princess Andrews once in a while flaunts her adorable twins and her elderly daughter in her social media page.
Minister Princess Andrews is an adorable and charming wife whom her offsprings replicated her in terms of her looks especially her complexion. Non of Kyiri Abosom's children really resemble's him.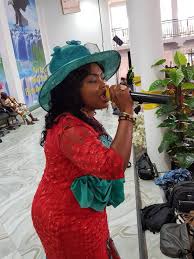 Minister Princess Andrews is one Pastor's wife who has pushed his husband's ministry with her ministerial ability. She has supported the Osofo Kyiri Abosom ministry as it has been pushed to the Pinnacle as it has been recognized widely. She is is such a great wife.
Check out some Photos of Osofo Kyiri Abosom's nuclear Family below;