The popular controversial and outspoken Kumasi based Prophet who is the Founder and Leader of the Ogya Nyame New Generation Church widely known as Prophet Ogya Nyame has been very popular off late due to his weird spiritual manifestation and Prophetic Powers.
Prophet Ogya Nyame saw the limelight in this very year after making some major Prophesies that has come to past.
Meanwhile, a video that has been trending online recently after Prophet Ogya Nyame commanded twenty canes from heaven to lash his own junior pastor for disobeying and neglecting him to take his own path.
In the video, Prophet Ogya Nyame verbally counted 20 as his Junior Pastor was rolling on the floor whiles being lashed by Angels as it was claimed by Ogya Nyame.
This made the junior pastor to role back and forth at the church premises and Ogya Nyame said he is commanding that blood will come out from his recalcitrant Junior Pastor's mouth to serve as a deterrent to other Junior Pastors.
Meanwhile, the Junior Pastor who is known as Kojo Mensah showed up on an interview to elaborate on why his Spiritual father instructed Angels to whip him.
According to him; "I became born again in Christ after i joined the Ogya Nyame New Generation Church which made Ogya Nyame to take me as a spiritual son and lecture me in the lord so that I can become a Pastor"
"But as time went on, I became deviant and decided to distant myself from Ogya Nyame to live my life to the fullest with no restrictions from him which made me to relocate to Accra"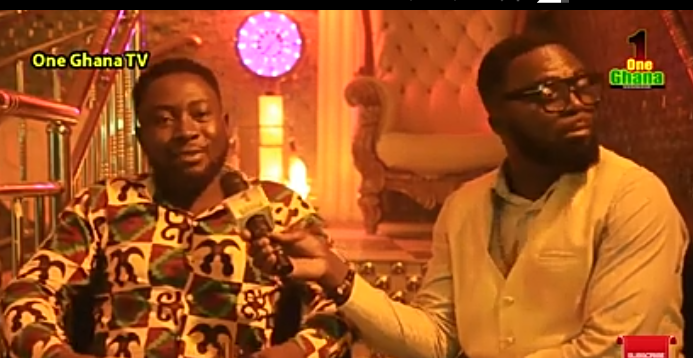 "I lived a worldly life which was contrary to the doctrines of Christ to the extent of piercing my ears and living the gangster way, so I decided to come back to Kumasi and worship with Ogya Nyame"
"After showing up, Ogya Nyame called me to the Pulpit to discipline me because he saw all that I was doing with his spiritual eyes and even my bad hair cut explained everything to him"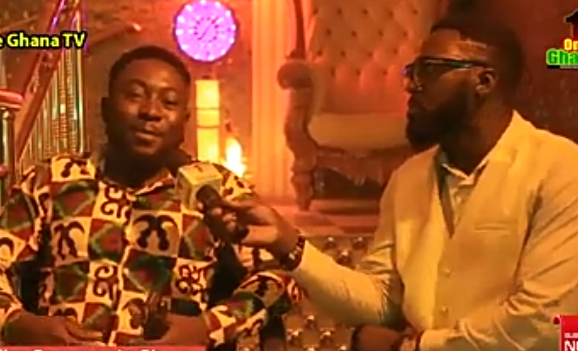 "Indeed he showed me a bitter lesson by calling the Angels of God to cane me and in fact I now believe that there is Powers in this world, I have now given my life to Christ and I promise never to look back to the world again and I will be submissive as a junior Pastor" He added
This interview was granted to break silence over speculations that was making round that the video in which he was being lashed was staged.
Watch the video below;