On the 30th of August, a news vastly went viral which stated that the popular Ghanaian Traditionalist and Fetish Priest popularly known as, Nana Kweku Bonsam has endeavoured to contest for the 2020 Election as an aspirant for member of Parliament for the Offiso North Constituency.
Nana Kweku Bonsam who is known by his private name as Stephen Osei Mensah according to him, he is very keen to get into Parliament and eradicate corruption and help make massive development and progress in the Offiso North Constituency.
Nana Kweku Bonsam is standing as an Independent Candidate at the moment.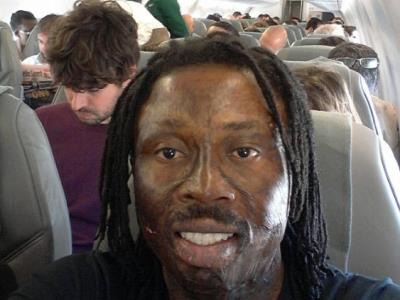 Nana Kweku Bonsam has astounded Ghanaians with how he has been able to pull all this crowd after announcing his indulgence into Politics on 30th August 2020.
Meanwhile, per a video sighted on RTV which was uploaded by Nana Kweku Bonsam on his FB page, he was captured while calling on his gods to support him in the upcoming election as he is about to contest as an independent candidate.
Nana Kweku Bonsam called on all the god's he worship as he stated that;
"Any bad influence my contestants are forming against me to manipulate the vote counts should not prosper because I was the first person to start free SHS at Agomeda SHS by paying the fees of over hundreds of students before the President of the republic of Ghana, H.E Nana Addo Dankwa Akufo-Addo also initiated it and he has done very well"
"So I Nana Kweku Bonsam if any MP or any of my contestants go for bus and load Students to come and vote for him illegally, shall that Election be disrupted and start all over again, I want fairness and peaceful election and I know the Almighty God and lesser gods shall help me archive my ambition and help the people of Offiso."
Nana Kweku Bonsam then sacrificed a black hen to the gods after he finished his plea to the gods.
Nana Kweku Bonsam as a fetish priest believes in his gods to help him succeed in his political journey that's why he always consult them to seek for their guidance and support.
Nana Kweku Bonsam was the called via Phone by the Atesem host to elaborate on why he did that, according to him, he did that purposely to show the people in charge of the Offinso North Election that they should make sure that the election is fair and transparent or else his gods won't spare them.
Watch video the video below;