This 2020 year is one of the worse years the Ghana and t he whole wide world has experienced. From the countless fatalities from motor accidents and those that we have lost through the dreadful COVID-19 pandemic.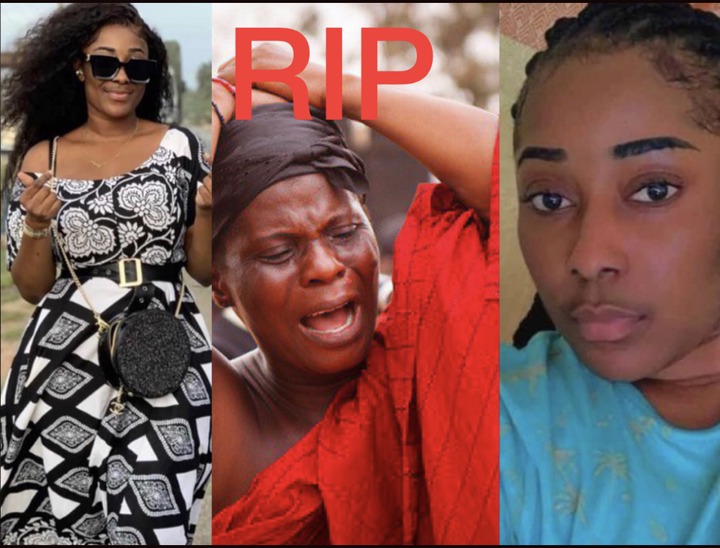 Meanwhile, the popular Ghanaian Kumawood actress cum TV presenter popularly known as Benedicta Gafah has reacted to the death of her sister from another mother who is also known as Queen Esther.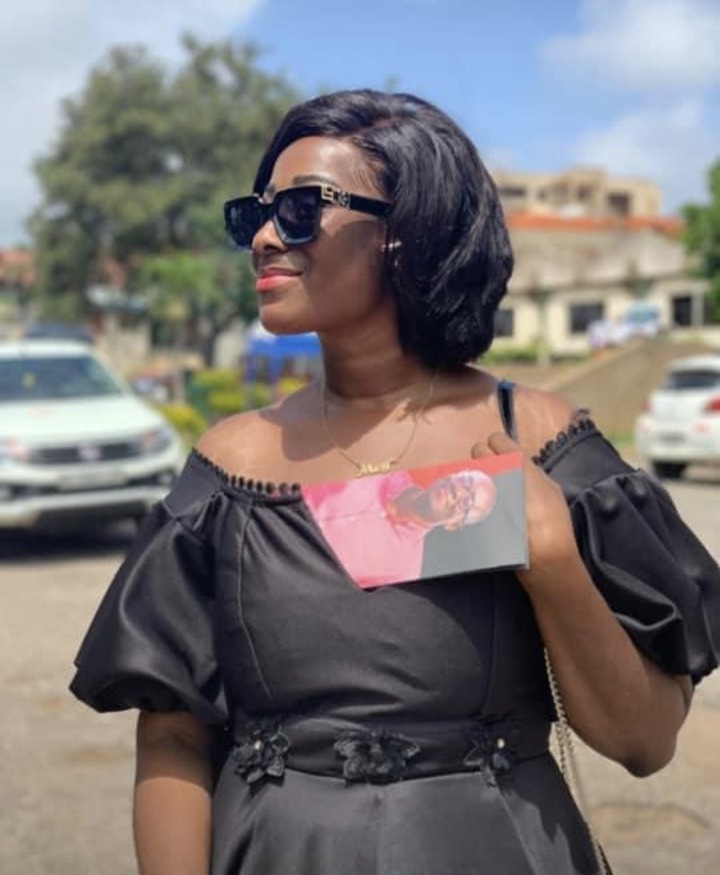 Esther was reportedly death this morning after she got involved in a fatal accident which happened in Keta on her way to Volta Region at dawn.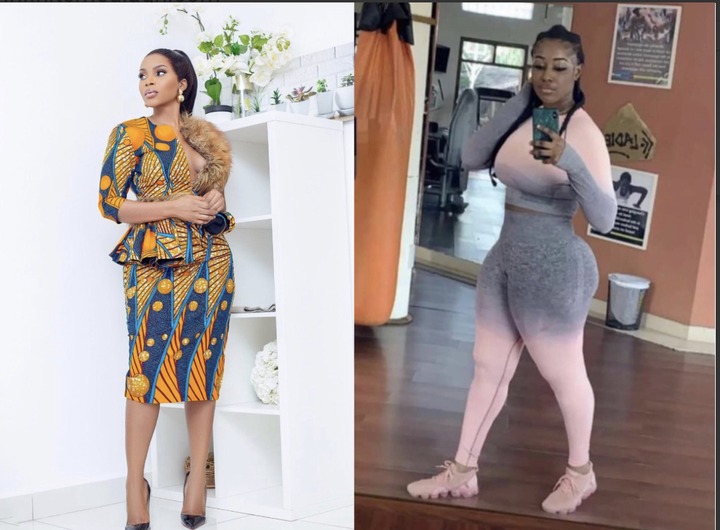 She was one of Benedicta Gafah's closest friend whom have been classified as siblings due to their tight and healthy relationship. Benedicta Gafah started work out recently because of her friend Esther because she is a gymnastic.
Benedicta Gafah took onto her timeline to pen down an emotional message to her deceased sister;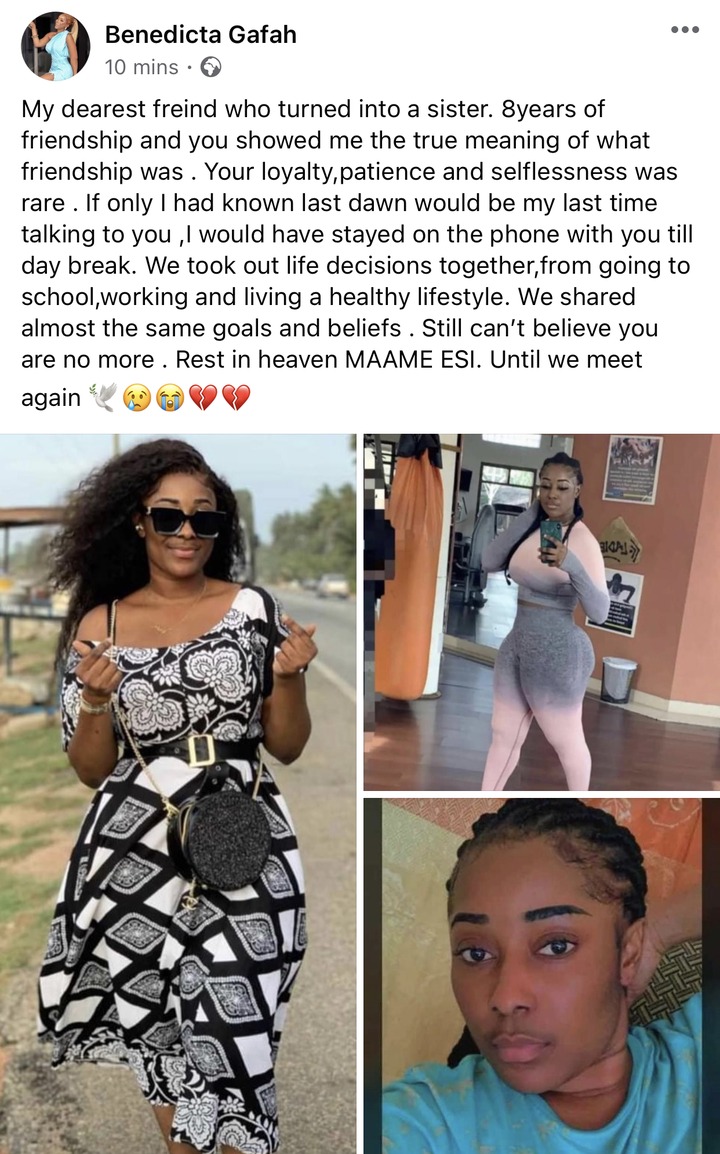 "My dearest friend who turned into a sister. 8years of friendship and you showed me the true meaning of what friendship was . Your loyalty,patience and selflessness was rare . If only I had known last dawn would be my last time talking to you ,I would have stayed on the phone with you till day break. We took our life decisions together,from going to school,working and living a healthy lifestyle. We shared almost the same goals and beliefs . Still can't believe you are no more . Rest in heaven MAAME ESI. Until we meet again Best freind 🕊😢😭💔💔" She posted
It is really heartbreaking and tormenting moment for Benedicta Gafah to lose such an amazing sister from another mother who had a great impact on her life. But God knows best. May her soul rest in perfect peace.
Fans of Benedicta Gafah as joined her to mourn with their soothing reactions;