This 2020 year has been undoubtedly one of the bad era in a decade now From the countless fatalities from that has been recorded from all aspect of causes the demise of others.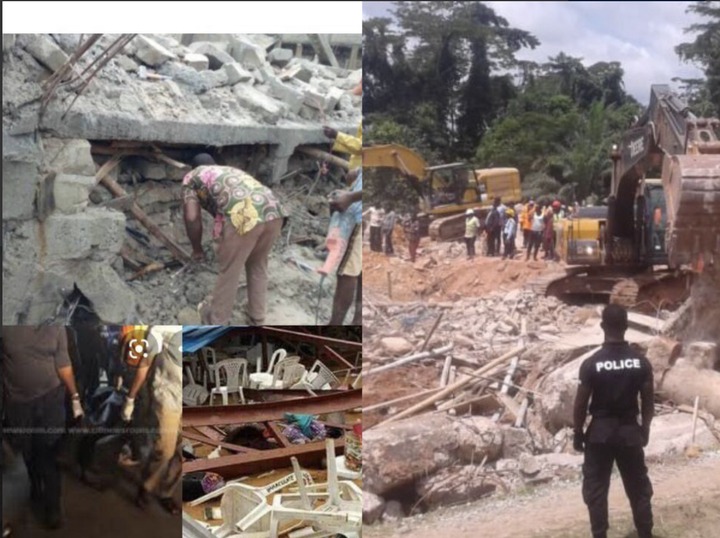 The Founder and Leader of the Church of Prosperity popularly known for his Prophetic and Miraculous Powers, Prophet Akoa Isaac's Church at Akyem-Batabi on the 20th of October collapsed whiles Church Service was in progress.
The 4-storey building collapsed this in the afternoon around 2 PM. According to various reports, the rescue team has not been able to retrieved all the suffocating congregants from the collapsed building but so far, 15 people have been found dead under the broken bricks. It's left with 4 more people to be retrieved.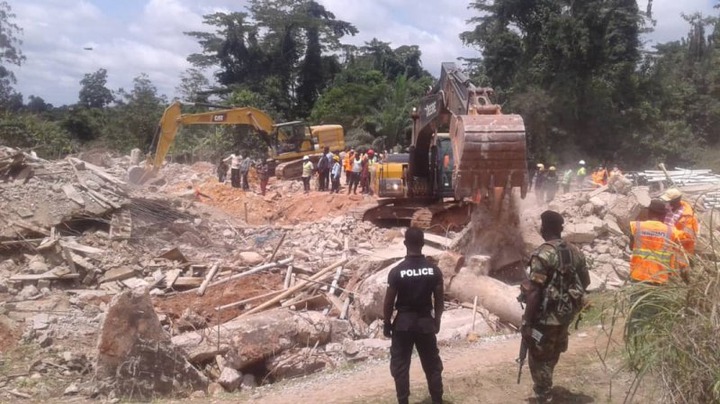 It was said that, the uncompleted building is one of the largest Church buildings in West Africa which Prophet Akoa Isaac started to build for over 25-years now and haven't yet completed due to its huge capacity but unfortunately, all his investment came to nothing as the church collapsed to pulp.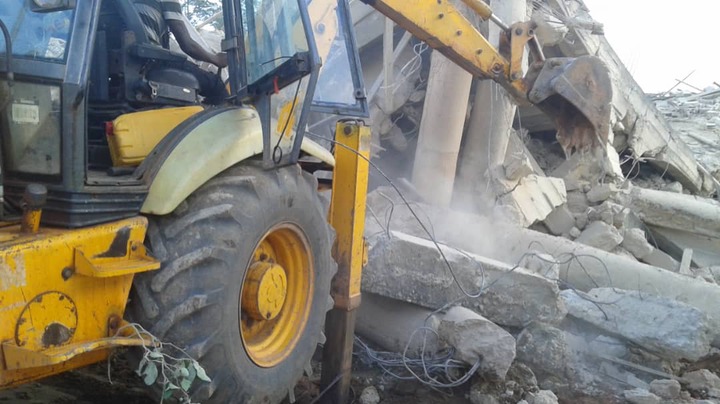 The Church Building which collapsed is undoubtedly very huge and heightened although it was uncompleted. The Storey Building Church was with three floors. Reports based on why the building collapsed has it that, the pillars of the building were not strong enough.
Meanwhile, Angel FM journalist, Kofi Adoma Nwanwani tried his possible best to reach out to the survivors of the disaster who are receiving treatment at the Koforidua Regional Hospital.
He was able to interact with one survivor who is known as Maame Yaa Brefo Mansa to elaborate on how she survived from the dreadful collapse of the Church building.
According to her, they were embarking on three days fasting and prayers as she slept in the Church for till the fasting and prayers is finally over.
So on the last day that's, 20th of October, she was resting on her mattress I'm which she realised the building was collapsing so she decided to escape but unfortunately, she was on the 3rd floor so she had no other option that to look up to God to save her.
"I told God that, he should let his will be The Angel Picture is just an illustration
So as the building collapsed completely, and and she was under the iron rods and broken bricks she thought she won't survive the horrific disaster but God being so good to her, she just fractured his arm and as she was covered under the collapsed building she realised that God sent his angels to rescue her by giving her a spiritual Air condition to help her not to suffocate.
Maame Yaa Brefo Mansa was rescued this dawn by the rescue team after spending two days under the collapsed building.