Former President of Ghana Jerry John Rawlings mother's funeral is currently ongoing. Victoria Agbotui will finally be going home today after her glorious demise.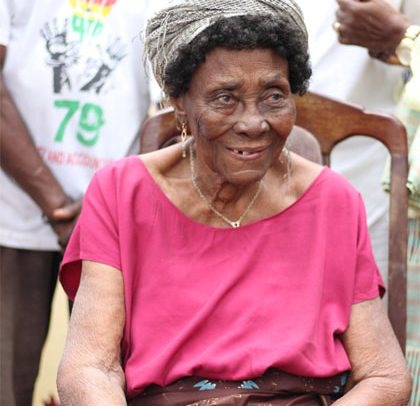 Madam Agbotui who was aged 101 passed away on September 24, 2020 after suffering a short illness.
She will be buried at Dzelukope and all mourners are in wear white to celebrate her life which was well-lived with the exception of the National Security guard.
Scenes from the ongoing programme released, a pre-burial service is being held first in her honour at the forecourt of the State House in Accra afterwards, the body will be taken to the Ketasco Park in Keta in the Volta Region, for her final burial service.
The late Madam Victoria Agbotui saw the limelight after her son became the President of the Republic of Ghana, Jerry John Rawlings as she was a matron of the catering department at the Elmina Castle in late 90s.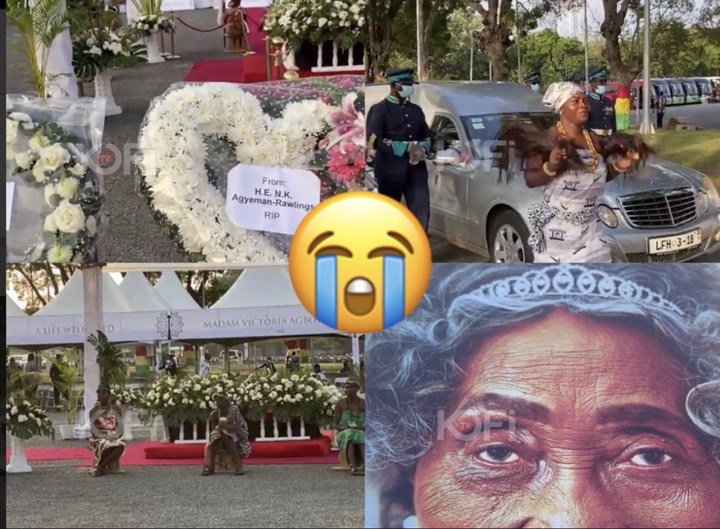 Check out some Photos of the ongoing funeral rite below;