Former President of Ghana Jerry John Rawlings late mother finally went home to her maker today. Victoria Agbotui was eventually waved the final goodbye today after month of her glorious departure.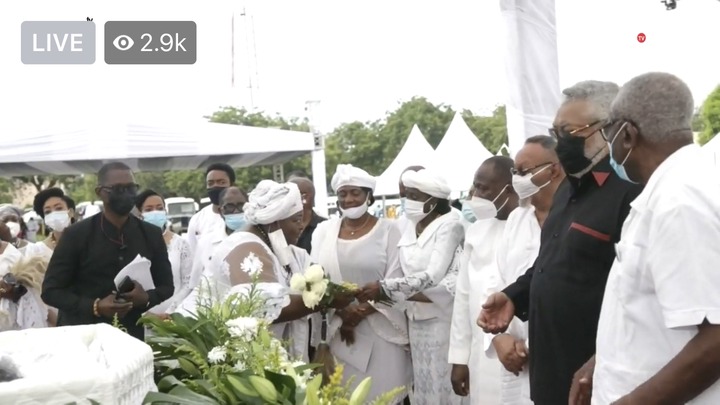 Madam Agbotui passed on at aged 101 on September 24, 2020 after falling a prey to a short illness which suddenly sent her home.
The pre-burial service was held first in her honour at the forecourt of the State House in Accra but the body was taken to the Ketasco Park in Keta in the Volta Region, for her final burial service. She will be buried at Dzelukope.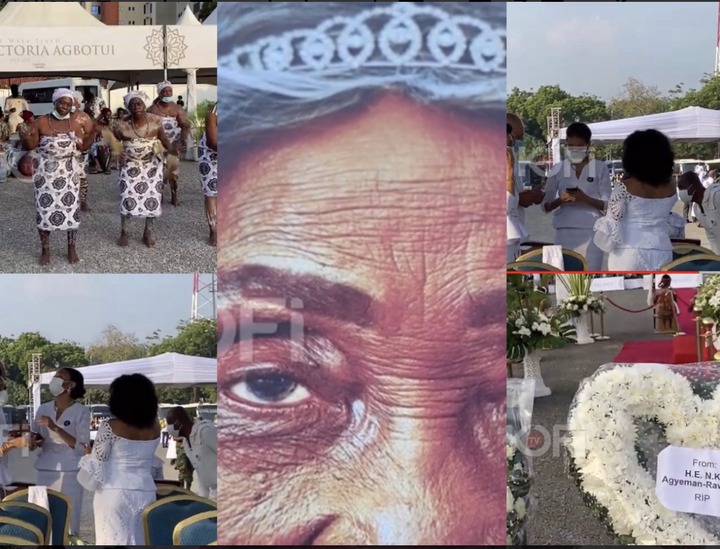 Meanwhile, today everybody was expecting the Party flag bearer for the National Democratic Congress (NDC), John Dramami to attend the founder of the Party's mother's funeral, JJ Rawlings but John Dramami Mahama failed to show due to some one or two things.
It was kinda disappointed to Ghanaians after John Mahama failed to show up at the state house after the funeral was being streamed live on Television as many leaders including President Akufo-Addo appeared.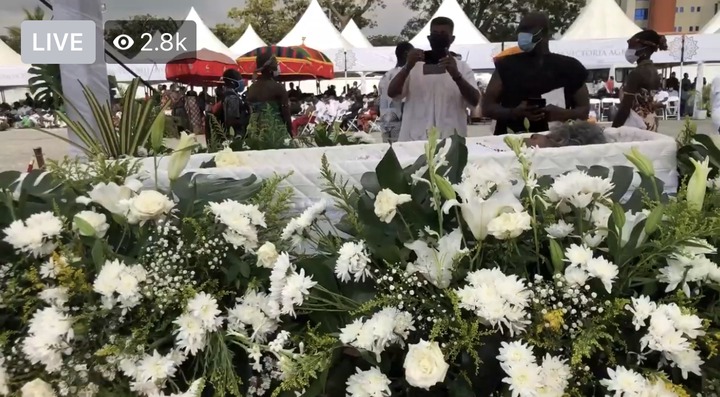 But hopefully, John Dramami Mahama showed up in the Volta Region at Keta Senior High School park where the main event was held before the mortal remains was carried to Dzelukope for burial.
The media hasn't published this yet as Ghanaians are still in doubt. This article is to inform Ghanaians that John Dramami Mahama was present at Madam Victoria Agbotui's funeral but at the main program in Keta.
Have a look a the scenes of his arrival below;